11 Best DineLA Fall 2023 Restaurants for Date Night
Here we go again! DineLA Restaurant Week is back for fall from October 6-20, 2023. This is my favorite time of year to book a date night. There are so many amazing restaurants in Los Angeles, and DineLA is a great excuse to escape for date night and try a few new spots.
With over 300 participating restaurants in the fall DineLA restaurant lineup, you could spend hours sifting through the list to find the best DineLA menus. You'll probably find some local favorites and new spots you probably never heard of. But how can you ever pick just one (or two or three)?
So I've put together a list of the best DineLA restaurants for fall 2023 that I recommend for date night, so you know exactly where to go to make the most of these restaurant week deals.
Want to Hear About Future DineLA Tips?
Sign up for my email list to get the next round of DineLA recommendations!
In the meantime, check out these 75 Fun Los Angeles Date Ideas or send me a message if you'd like other recommendations!
What is DineLA?
DineLA is a highly anticipated restaurant event that happens twice a year in Los Angeles. It offers a unique opportunity for foodies to try some of the city's top-rated restaurants at a fraction of the cost.
This event has been a staple in the LA culinary scene since 2008. During DineLA, participating restaurants offer special prix-fixe menus for lunch and/or dinner, giving diners a chance to sample some of their signature dishes and experience the culinary diversity of LA.
The event typically lasts for two weeks and offers different price points depending on the restaurant's level of cuisine. Some of the city's most iconic establishments participate, as well as up-and-coming eateries and hidden gems.
11 Best DineLA Fall 2023 Restaurants for Date Night
1. GRANVILLE
So not only is the food and atmosphere on point at Granville, but the DineLA deals are incredible. We usually do a lunch date here during DineLA at least once a year. There are locations in Burbank, Studio City, North Hollywood, Pasadena and West Hollywood.
For $25 per person, you can get a 3-course lunch for DineLA plus a non-alcoholic beverage. We often leave with leftovers too! I mean… you can't beat that price for a date of this caliber in LA.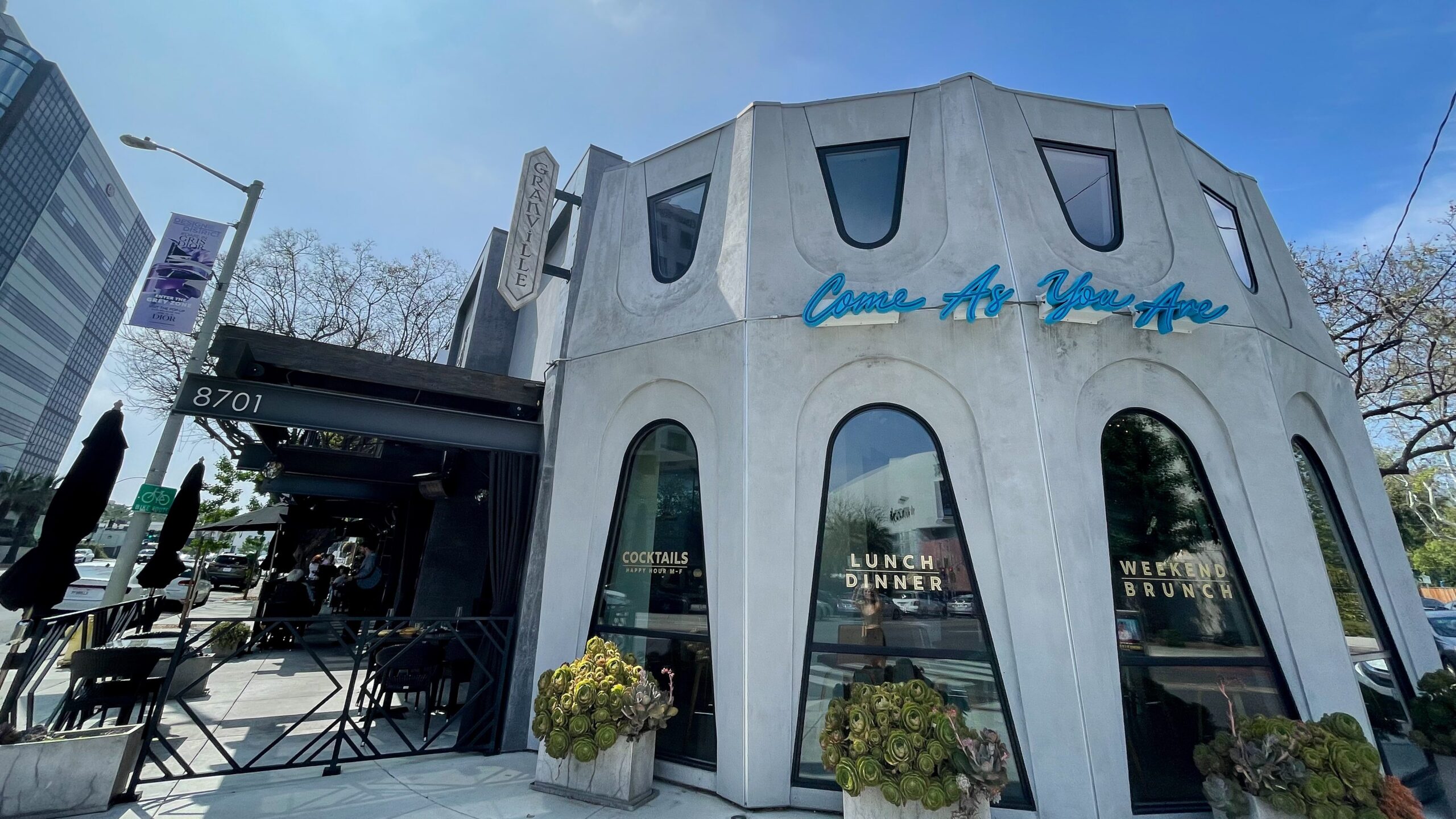 Granville is one of our faves, so we've tried most of the signature dishes by now. And a good amount of them are on the DineLA menu. So you'll get to try the things they're known for. It always bums me out when restaurants do off-menu specials and small portions for DineLA, but Granville gives you the full experience at a great price.
I'd recommend the berry lemonade, Thai ginger salad, spicy pasta, chipotle chicken club sandwich, and you MUST get the flourless chocolate cake with port cherries and vanilla sweet cream.
As an added bonus, the food is all homemade, organic, antibiotic/hormone-free and cooked in non-GMO oils!
2. UOVO
Pasta is a quick way to my heart, so it's an obvious choice for date night.
Uovo is a well-known pasta bar, originating in Santa Monica from the creators of LA's famous Sugarfish sushi restaurant. Fresh, handmade pasta is made daily in-house at Uovo with ingredients flown in from Italy.
This fun Italian date night comes with an approachable DineLA price tag of $25 per person for lunch (two-courses) or $45 for dinner (three-courses).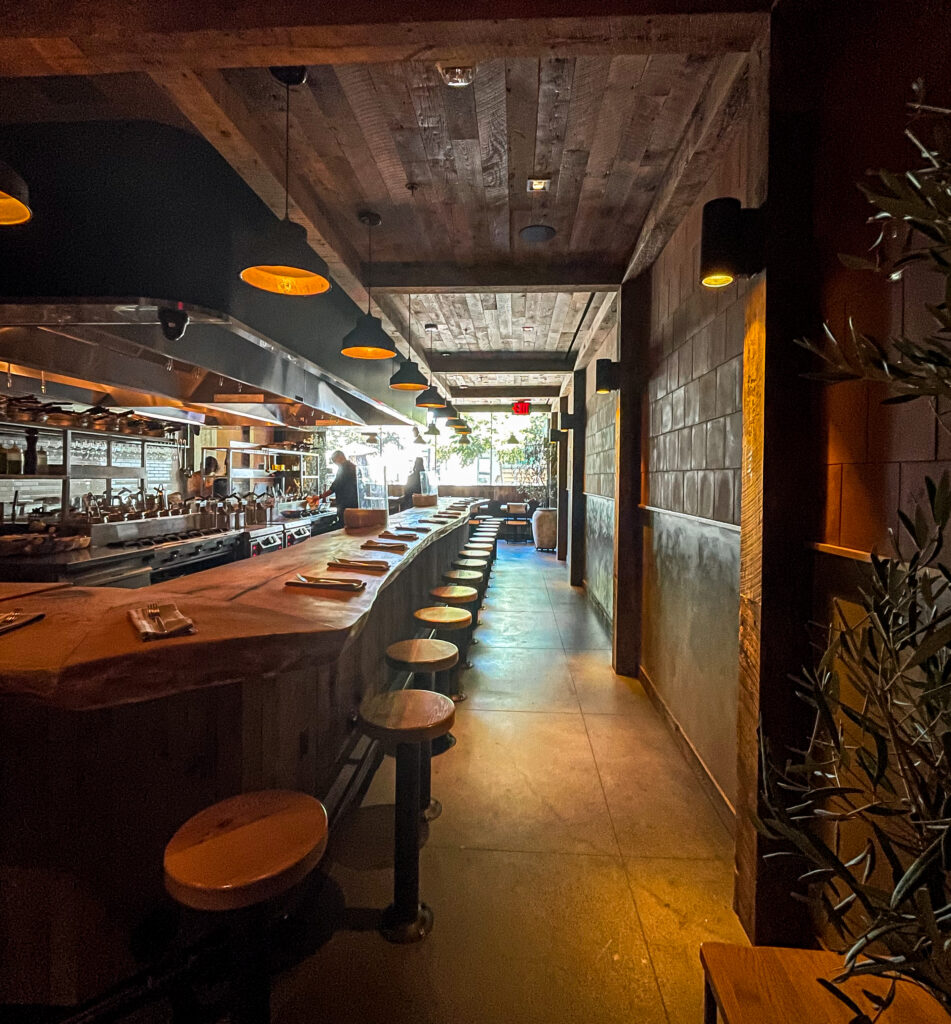 This DineLA season only the Mid-Wilshire location is participating, so grab a cocktail at Blue Collar after dinner since you're in the area. But there are four UOVO locations in total around the Los Angeles area. I would argue that the Marina Del Rey location is the most romantic due to its location overlooking the marina, so save that one for future date nights once you're hooked on this delicious pasta and craving it after DineLA.
3. JAME, EL SEGUNDO
Since we're talking pasta… let's talk about Jame. I still can't figure out how to pronounce this restaurant name properly, but I do know how to say "spicy rigatoni" and that's all you'll need to do just fine at Jame.
We've gone to Brewport Tap House across the street many times (also super fun for a date night with games and drinks, maybe before or after dinner?). But we never noticed Jame tucked away in the corner of the strip mall across the street, until we saw it on Yelp and went out for a double date with friends. It was delicious! We were talking about it for weeks.
During Fall DineLA, Jame is offering a 3-course Lunch menu for $25 per person or a 3-course dinner menu for $45 per person. The menu also includes a non-alcoholic beverage of choice. Highly recommend the Spicy Rigatoni, but everything we tasted was incredible so I'm sure you can't go wrong.
4. MANUELA, ARTS DISTRICT
Manuela is a hidden gem located in the Arts District, and one of my all-time favorite restaurants. The menu is Southern-inspired cuisine with a farm-to-table approach. This restaurant is known for its beautiful garden and outdoor seating area; perfect for a romantic lunch date during DineLA week.
The menu features dishes made with fresh and locally-sourced ingredients, including stunning and colorful cocktails for every palate.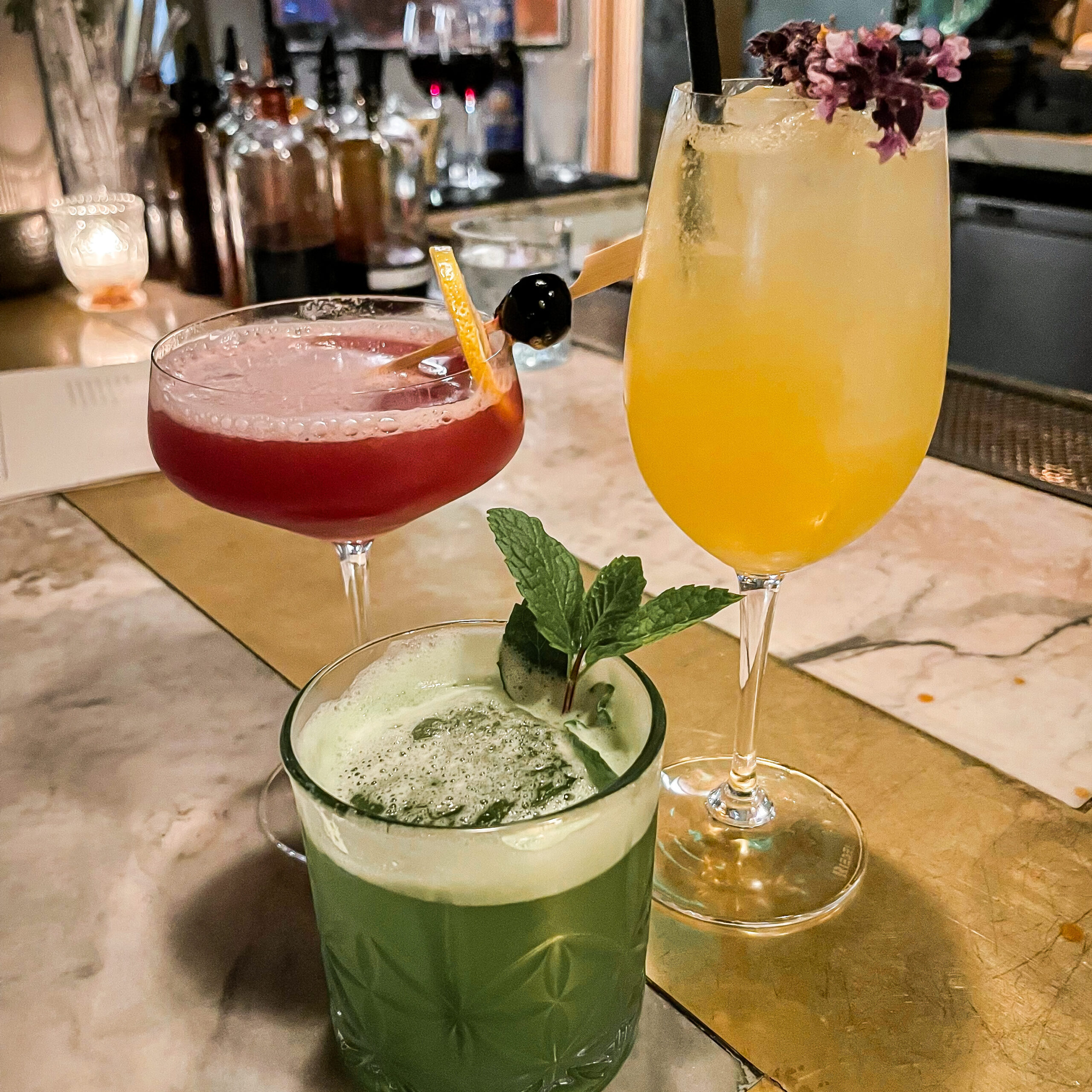 For DineLA week, Manuela is offering a steal of a deal with their four-course lunch menu at $45 per person. Start with their house-made cream biscuits. The biscuits are velvety soft and will melt in your mouth.
For the second course I highly recommend the Arugula Salad with goat cheese, spiced pecan, aged balsamic. Or you can opt for the Smoked Trout Dip with Carolina gold rice crackers. The presentation is stunning! You can't go wrong with any of the entrees, but they are known for fried chicken so the Fried Chicken Sandwich is an obvious winner.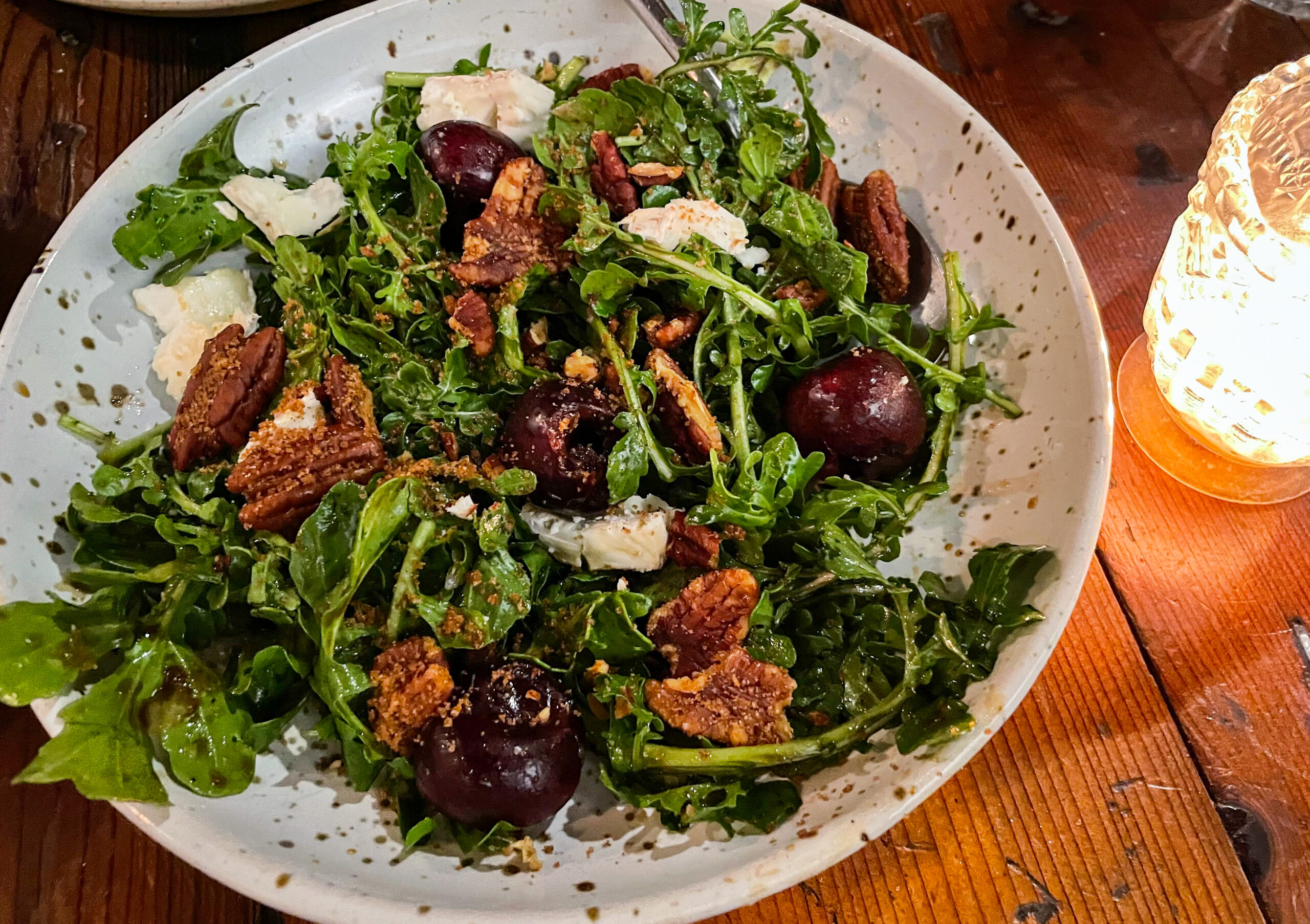 Wrap it all up with their staple dessert: the Honey Cake served with mascarpone cream, caramel and toasted almonds.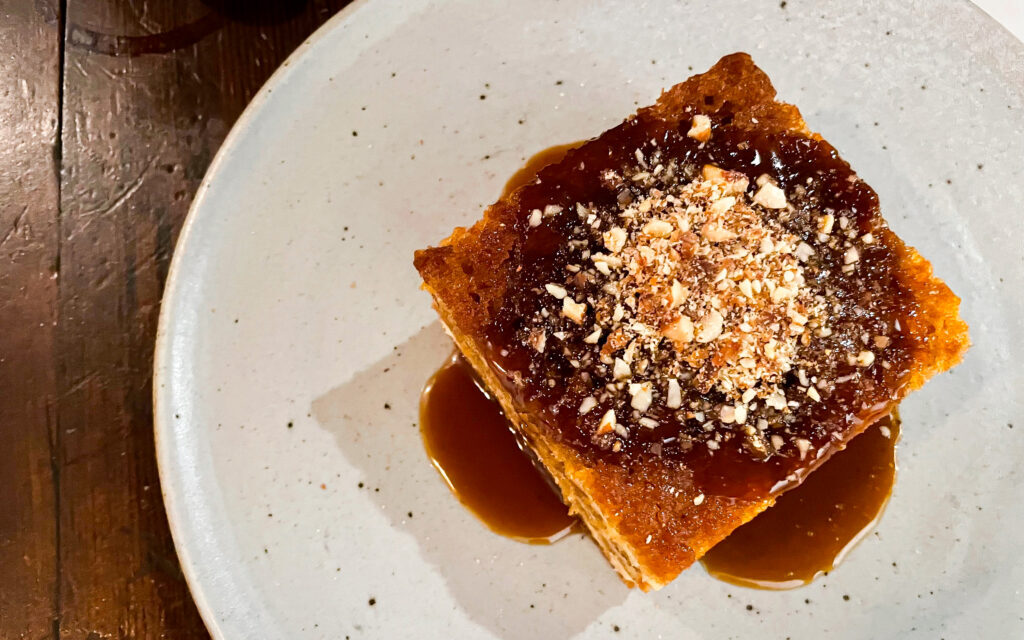 This menu is only available for lunch Tuesday – Friday from 11:30am – 2:30pm. So sneak away and live your best lunch life with this incredible menu at Manuela!
5. YAMASHIRO
Located in the Hollywood Hills, Yamashiro is a unique Japanese-style castle that overlooks downtown LA for an incredible view. It was voted one of the best restaurants with a view in Los Angeles by Eater, The menu features traditional Japanese dishes like sushi and tempura, as well as fusion dishes like lobster tacos and filet mignon.
The DineLA menu is $65 per person for an impressive five-course meal.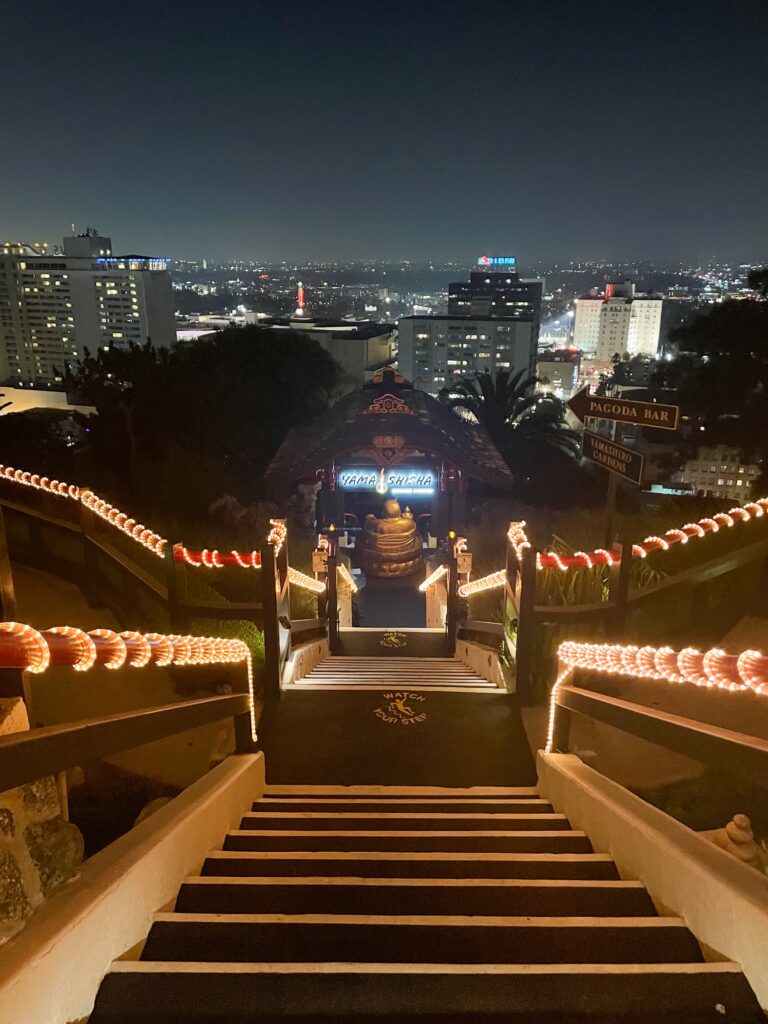 6. L'ANTICA PIZZERIA DE MICHELE
If you're looking for authentic Neapolitan pizza during DineLA week, look no further than L'Antica Pizzeria da Michele. This Hollywood restaurant is famous for its traditional pizza made with high-quality ingredients imported from Italy, including San Marzano tomatoes, fresh mozzarella, and extra-virgin olive oil.
For DineLA week, L'Antica Pizzeria da Michele is offering a lunch menu at $45 per person, or a dinner option at $65 per person.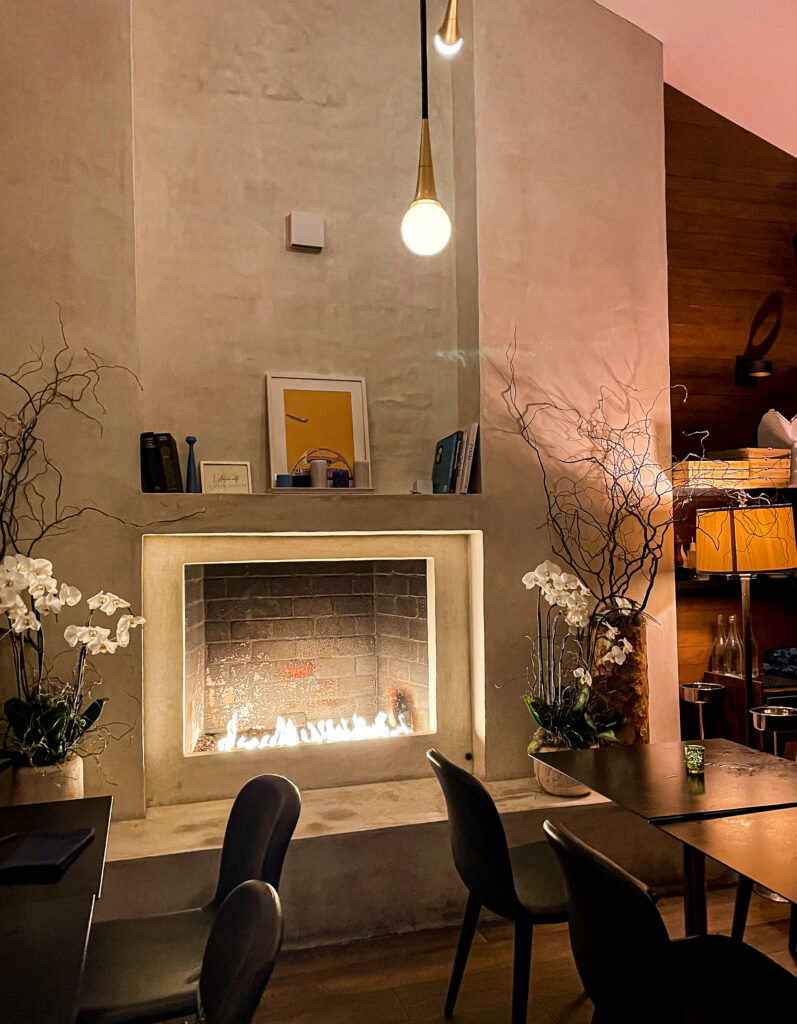 Be sure to order the Il Vanto cocktail! It has Ketel One Peach Botanical Vodka, lemon juice, peach reduction and muddled mint. It's a smooth, delicious treat of a drink that's perfect for sipping on their gorgeous outdoor patio.
---

75 Fun Los Angeles Date Ideas
11 Best Day Trips from Los Angeles You'll Never Forget
71 Above, LA's Best Cocktail with a View
A Foodies Guide to the Anaheim Packing District
---
If you're looking for a unique and upscale dining experience during DineLA week, Saddle Peak Lodge is the perfect choice. Located in a renovated hunting lodge in the hills of Calabasas, this restaurant is known for its elegant ambiance, beautiful views, and menu featuring game meats and other fine dining options. Saddle Peak Lodge restaurant has earned numerous awards including AAA's 4-Diamond award.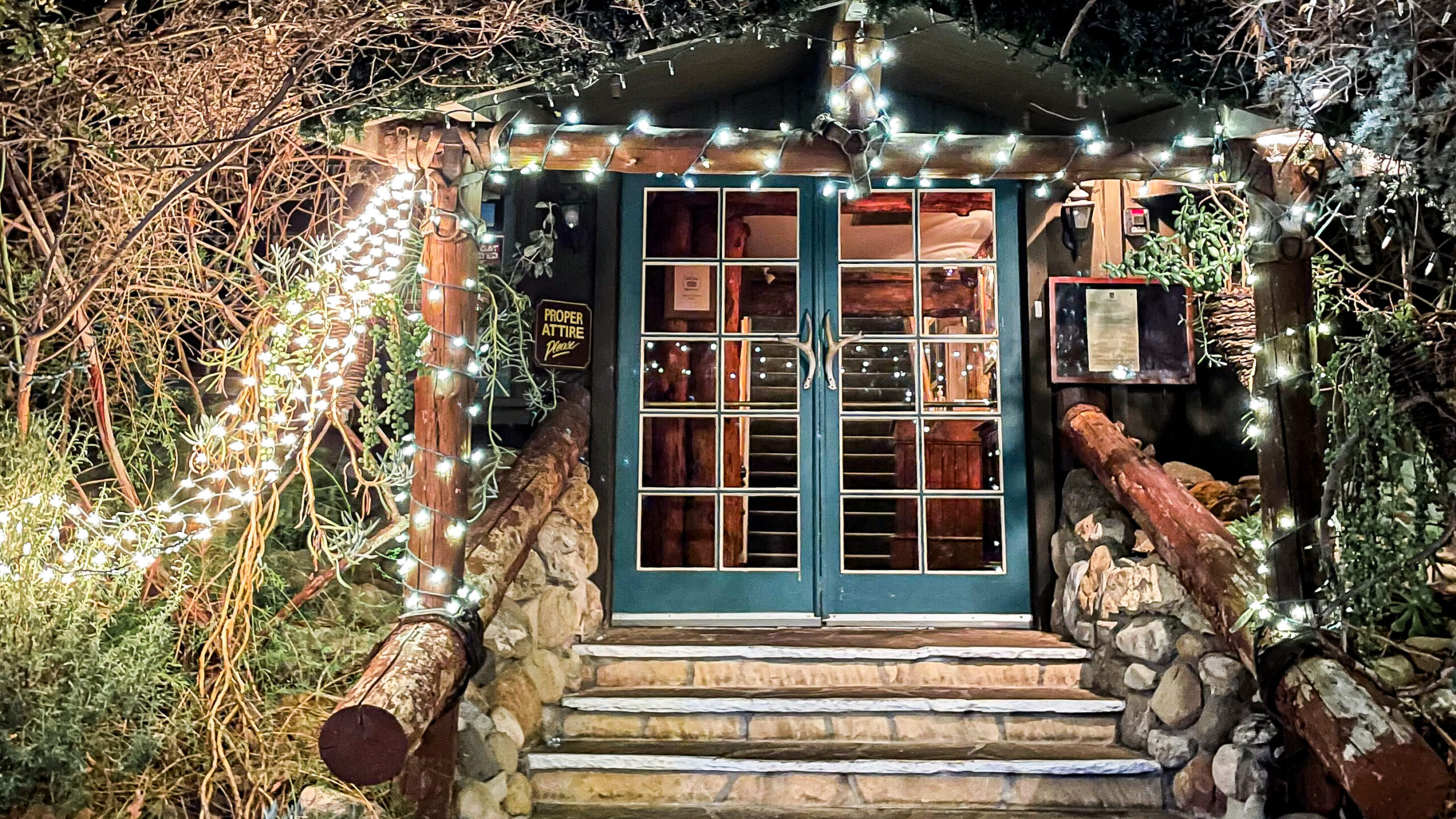 The restaurant is cozy, charming, elegant, and romantic. Choose to dine outside under the stars on their patio or inside the dining room surrounded by wood paneling, candlelight and rustic lodge decor.
For DineLA week, Saddle Peak Lodge is offering a three-course dinner menu for $85 per person. For a special treat, upgrade to the Game Trio which includes bison, emu and elk.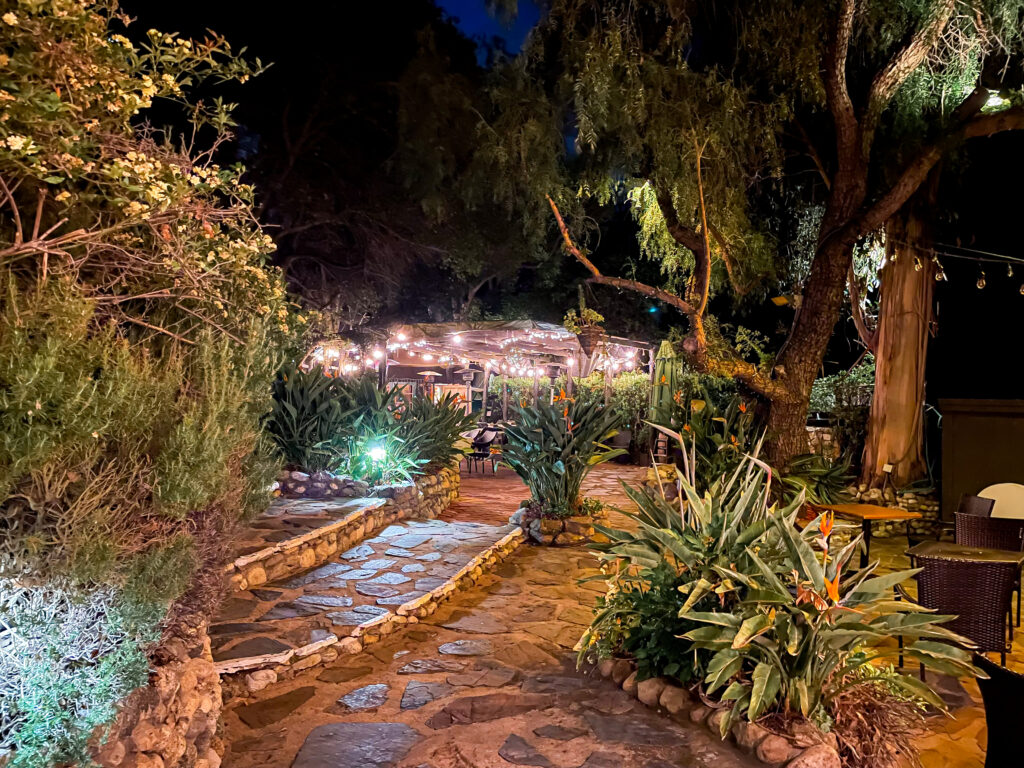 8. THE STRAND HOUSE
The Strand House is a beachfront restaurant located in Manhattan Beach. I mean, what's more romantic than an ocean-view lunch followed by a walk on the beach?
The restaurant offers stunning ocean views and a menu full of California-inspired cuisine. For DineLA, The Strand House is offering a three-course lunch menu for $45 per person. Highlights from the menu include the Braised Short Rib Sandwich, Pan-Seared Branzino, and Fall Donuts.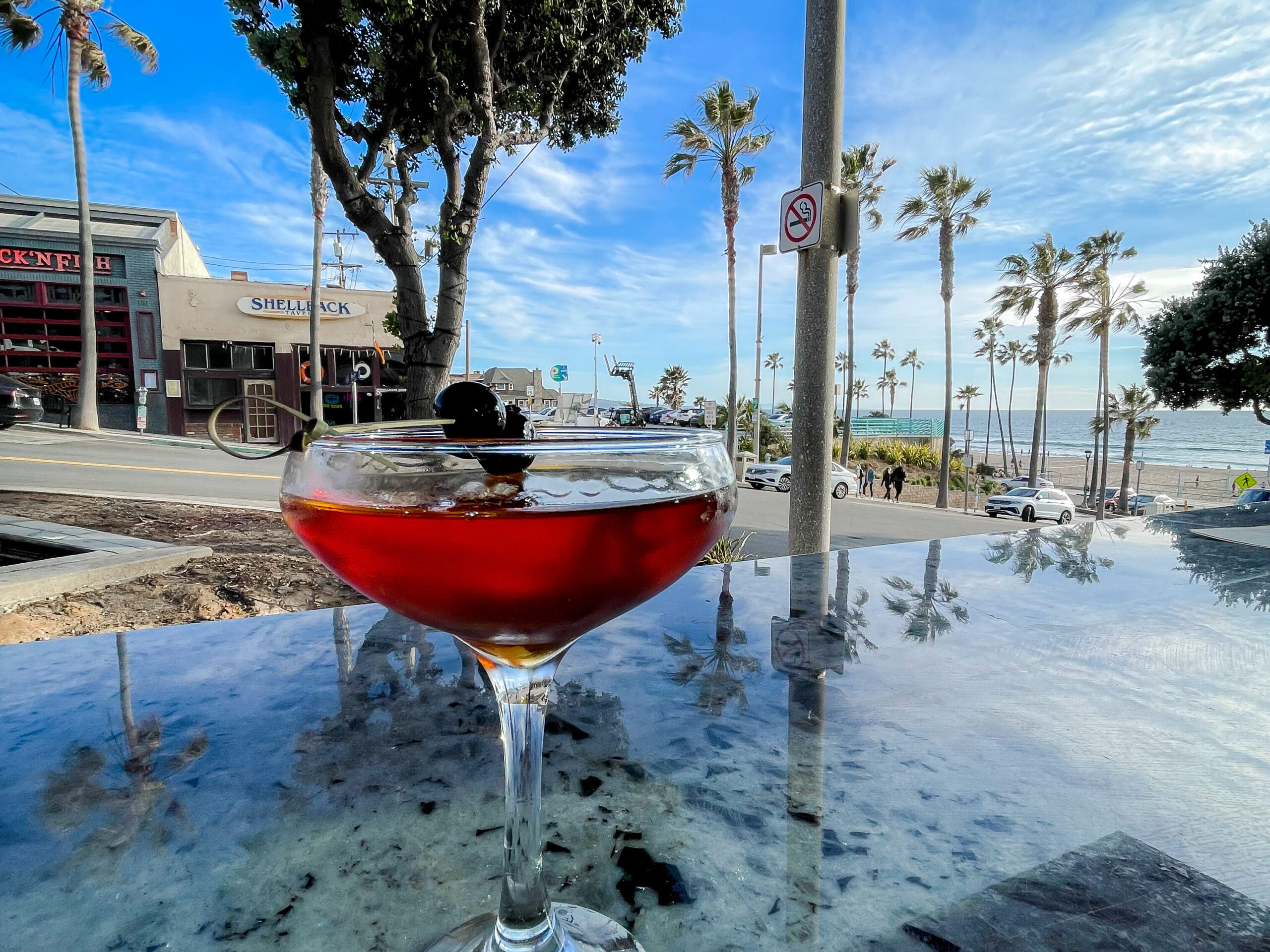 9. TERRA AT EATALY
Eataly is an Italian marketplace and dining destination located in the Century City mall. The restaurant Terra, located on the rooftop of Eataly, offers a stunning outdoor dining experience with views of the surrounding sky rises.
The DineLA tasting menu at $65 per person features authentic Italian dishes made with high-quality, seasonal ingredients sourced from local farmers and producers. Terra's open kitchen adds to the dining experience, as you can watch the chefs at work while enjoying your meal.
The restaurant also boasts an impressive cocktail menu with drinks crafted inside a renovated greenhouse on the rooftop. The extensive wine list features a variety of Italian and California wines. With its elevated ambiance and delicious food, Terra is the perfect spot for a special occasion or a night out with friends.
10. LITTLE SISTER
Little Sister is a perfect date night spot if you want to try something a bit more adventurous! This Downtown LA restaurant offers modern Vietnamese cuisine with a unique twist. The menu features dishes that blend traditional Vietnamese flavors with modern techniques, resulting in delicious and innovative dishes.
Two of the four Little Sister locations are participating in DineLA Restaurant Week: Redondo Beach and El Segundo.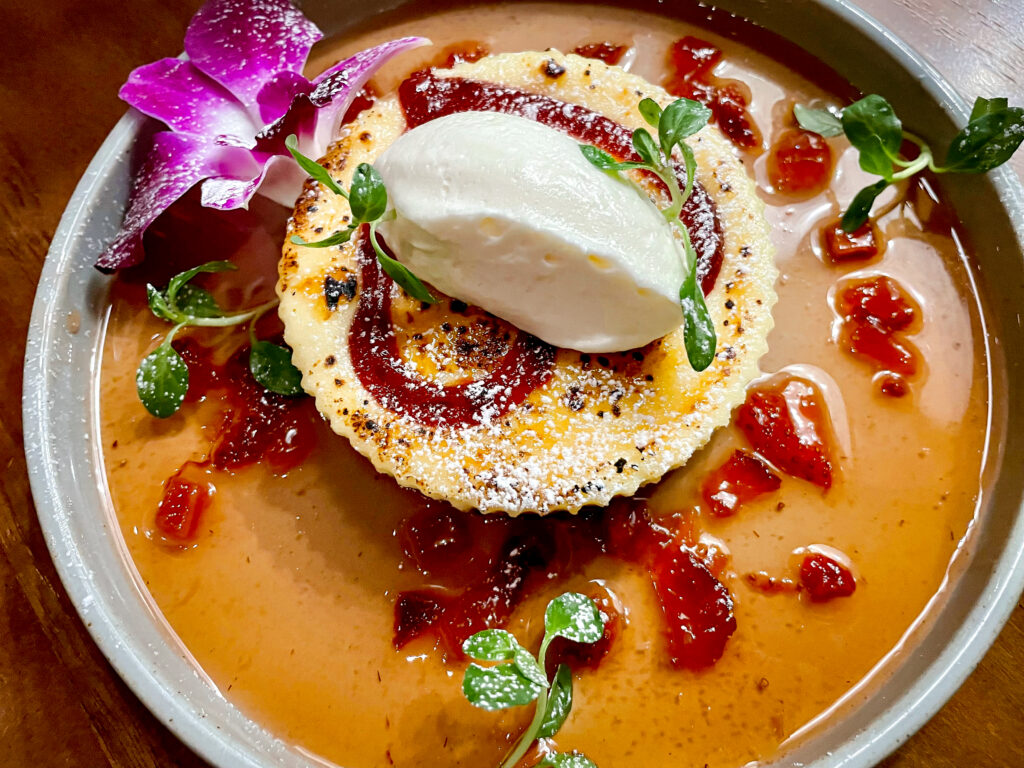 For DineLA 2023 this fall, Little Sister is offering a three-course lunch menu for $35 and a dinner option for $65 per person. Choose from some of their signature dishes like the bahn mi, roasted short rib or grilled lemongrass chicken.
I definitely recommend adding the garlic noodles to share (makes for great leftovers) and the lychee martini if you like something sweet.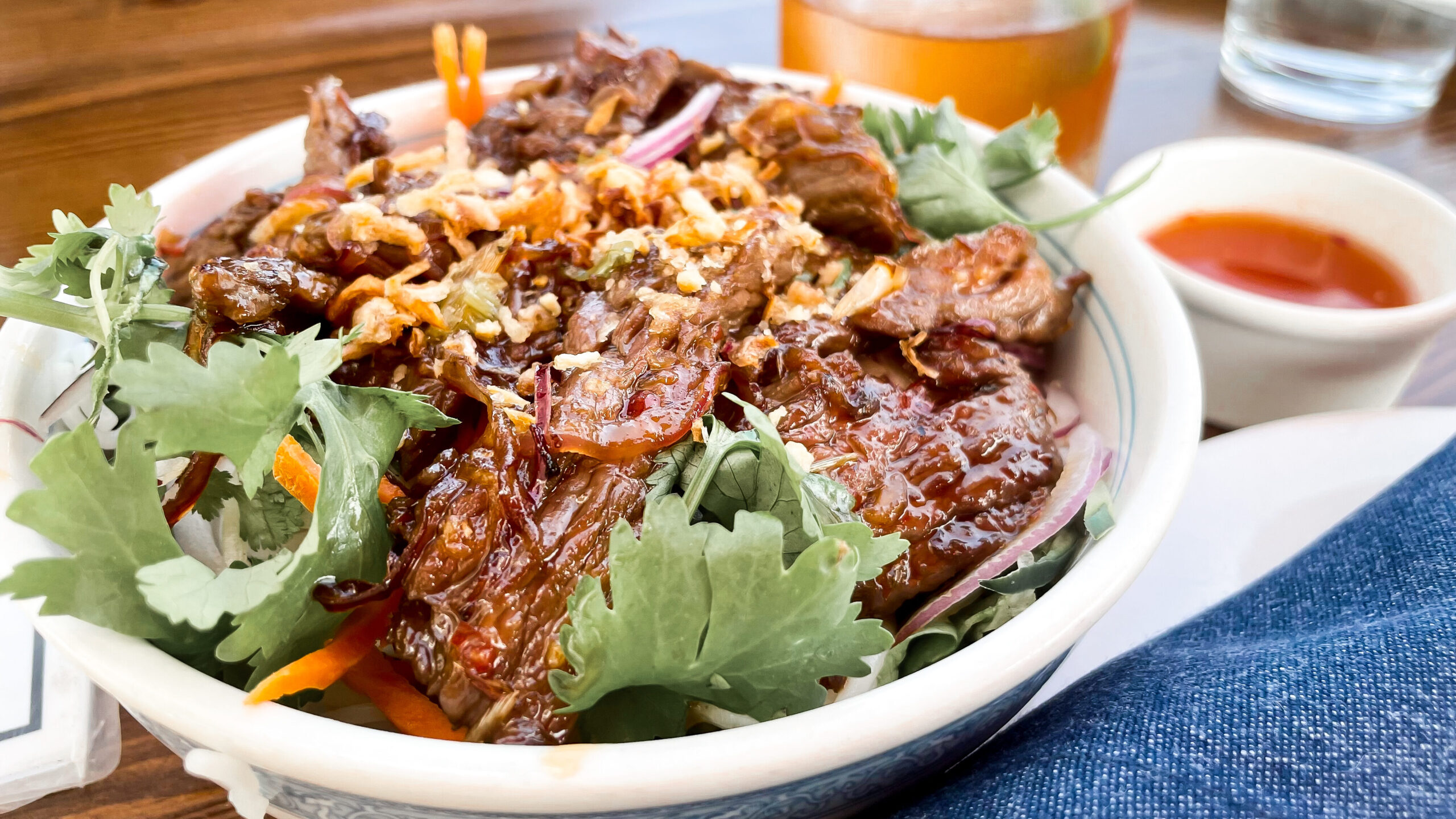 11. CITY CRUISES
Ok so this one is new to DineLA, but looks like such a fun date activity!
You get a 2-hour cruise around the California coast while enjoying what appears to be an elaborate brunch or dinner buffet with coffee and tea. Brunch includes free-flowing mimosas, champagne, and sparkling cider.
For the reduced DineLA rate of $60 per person for brunch and $70 per person for dinner, it's a great deal considering everything that's included. That's about the same as dinner + a movie, but a bit more special and unique! If you try it out, let me know about your experience!
---

75 Fun Los Angeles Date Ideas
11 Best Day Trips from Los Angeles You'll Never Forget
71 Above, LA's Best Cocktail with a View
A Foodies Guide to the Anaheim Packing District
---
What's on your DineLA 2023 restaurant list?
Whether you're looking for a casual lunch spot or a fancy dinner destination, the DineLA 2023 lineup has plenty of amazing options for a romantic date. Try something new or use this as an excuse to go back to one of your favorites!
Sign up for my email list to get the next round of DineLA recommendations.
In the meantime, check out thees 75 Fun Los Angeles Date Ideas or send me a message if you'd like other recommendations.
Happy dining!
-Hannah