10 Best 2023 DineLA Deals for $25 and Under
DineLA is back for spring 2023, running from April 28 – May 12! The struggle is real these days with inflation and rising costs. But there are still some great restaurant deals to snag this year that won't leave you broke.
I've put together a list of the 10 best DineLA deals you can grab for $25 or less in 2023. From burger joints to sushi bars, there are plenty of great options to explore without over-spending!
What is DineLA?
Twice a year, the highly anticipated DineLA restaurant event takes over Los Angeles, offering foodies a chance to indulge in some of the city's top-rated restaurants. Since 2008, this event has been a staple in the LA culinary scene, occurring in January and July each year.
During DineLA, which typically lasts for two weeks, participating restaurants offer special prix-fixe menus for lunch and/or dinner, allowing diners to try signature dishes and explore the diverse culinary landscape of LA. The price point varies depending on the restaurant's level of cuisine, with some of the city's most iconic establishments, as well as up-and-coming eateries and hidden gems, taking part.
1. The Butcher's Daughter – West Hollywood
The Butcher's Daughter is a unique plant-based restaurant that focuses on locally sourced, fresh ingredients. The menu at this establishment features a wide variety of vegetarian and vegan options, including salads, sandwiches, bowls, and juices. In addition to the food, The Butcher's Daughter also offers a selection of natural wines, beer, and signature cocktails made with fresh juices and herbs.
The atmosphere at The Butcher's Daughter is as vibrant and eclectic as the food. The restaurant features a rustic, industrial design with exposed brick walls, wooden beams, and plenty of greenery. There is an open kitchen where guests can watch their food being prepared, as well as a spacious outdoor patio for al fresco dining.
The two-course DineLA menu is available at the West Hollywood / Melrose location all day, lunch or dinner, for just $25. The menu features two of their signature sourdough stone oven pizzas. Add a two-glass wine pairing for $20. This is not one to miss!
2. Blue Plate Taco – Santa Monica
This beachy Mexican spot is serving a $25 DineLA menu for lunch.
Blue Plate Taco is a popular Santa Monica restaurant that offers a relaxed and beachy atmosphere with an elevated twist on traditional Mexican cuisine. Located just steps from the ocean, Blue Plate Taco uses fresh, locally-sourced ingredients to create flavorful tacos, ceviches, and other dishes that are perfect for a casual lunch or dinner with friends.
The restaurant's outdoor patio provides the perfect spot to enjoy a margarita or other cocktail while taking in the beautiful Santa Monica scenery!
3. Caravan Swim Club – West LA
Located inside Hotel June, Caravan Swim Club has a fun, tropical environment that will put you on vacation in your own city.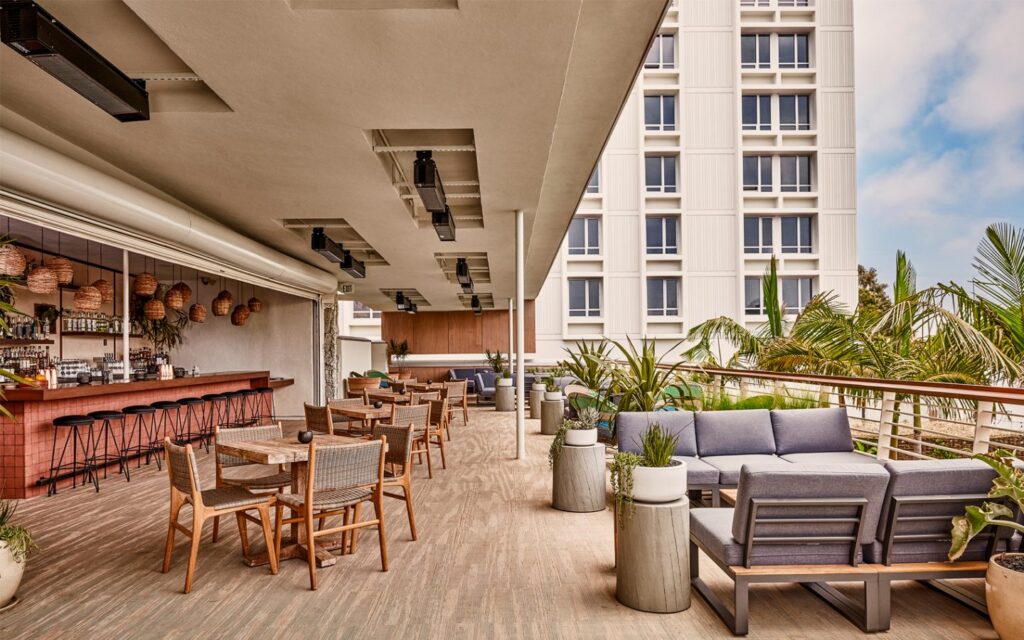 Their $25 DineLA lunch menu features a choice of entree like the Trip Tip Torta or Spring Pea Huaraches, plus a dessert. The dessert is where you're forced to make tough decisions! Will you go with the Peach Empanada or the Corn cookie Ice Cream Sandwich with spiced Mexican chocolate ice cream?
For just $10 more, they also have a three-course $35 dinner menu which is an incredible deal.
4. Hiho Cheeseburger – Multiple Locations
Did you know that Hiho Cheeseburger is part of the same team that brings us LA favorites Sugarfish and Uovo?
For just $15 during DineLA, you can indulge in a Pastrami Hiho Double Cheeseburger and a soda. This DineLA deal is available all day long while supplies last.
The restaurant prides itself on using 100% grass-fed and 100% grass-finished Wagyu beef, non-GMO potatoes for its hand-cut fries and slow-cooking onions for hours. Additionally, their buns are freshly baked every day with locally milled flour and without any preservatives or high fructose corn syrup. Hiho Cheeseburger's pies are also made from scratch daily, and their milkshakes are made-from-scratch with a house-made, all-natural ice cream base.
5. Motto Tea Cafe – Pasadena
For a lighter more unique option, head to Motto Tea Cafe in Pasadena for a choice of two DineLA menu options available all day.
$15 Menu
One Japanese Soufflé Pancake + One Drink
$25 Menu
One Soufflé Pancake + One Crepe Cake or Two drinks
Motto offers instagram worthy, unique flavors of Japanese Soufflé Pancakes like the Matcha and Strawberry, Pork Sung or Taro. Their layered crepe cakes are also available in fun and interesting flavors like Earl Gray Milk Tea, Rose & Lychee or Crème Brûlée.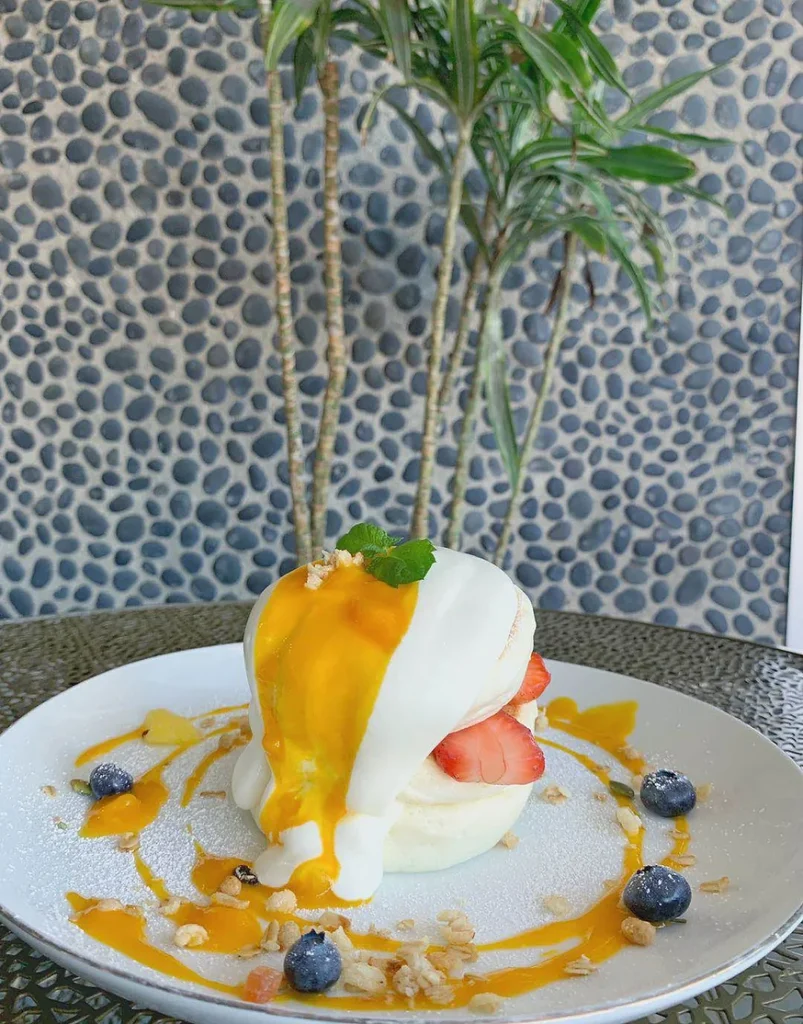 6. Kazunori – Multiple Locations
Sushi lovers rejoice! Well-known sushi restaurant Kazunori is offering an all-day $25 DineLA menu that includes a sashimi hand roll set with six pieces. That makes it just over $4 per item!
You'll get:
Salmon sashimi
Toro hand roll
Yellowtail hand roll
Bay Scallop hand roll
Crab hand roll
Lobster hand roll
7. Maple Block Meat Co – Culver City
Get your BBQ fix at Maple Block Meat Co with a $25 DineLA lunch menu that's sure to fill you up.
For DineLA enjoy the Half-Pound Smoked Block Burger which is made with their signature blend of brisket, chuck and short rib. Plus your meal will include a choice of side or salad.
The best part? They're throwing in a craft draft beer or margarita! You can substitute it for a non-alcoholic drink if you prefer.
This deal is available on weekends as well, so make an afternoon of it and add their weekend bottomless mimosas or Aperol spritz.
8. Pono Burger – Santa Monica
Pono Burger is a popular restaurant that offers a wide selection of organic and sustainable burgers, sides, and beverages. The dog-friendly patio is a great place to enjoy a burger in the sun, or you can dine inside their large covered hut.
Pono is Hawaiian for "Doing Things the Right Way," which is exactly why they focus on small, local farms as their suppliers. With its commitment to using organic and sustainable ingredients, Pono Burger's DineLA menu promises a delicious and guilt-free lunch or dinner.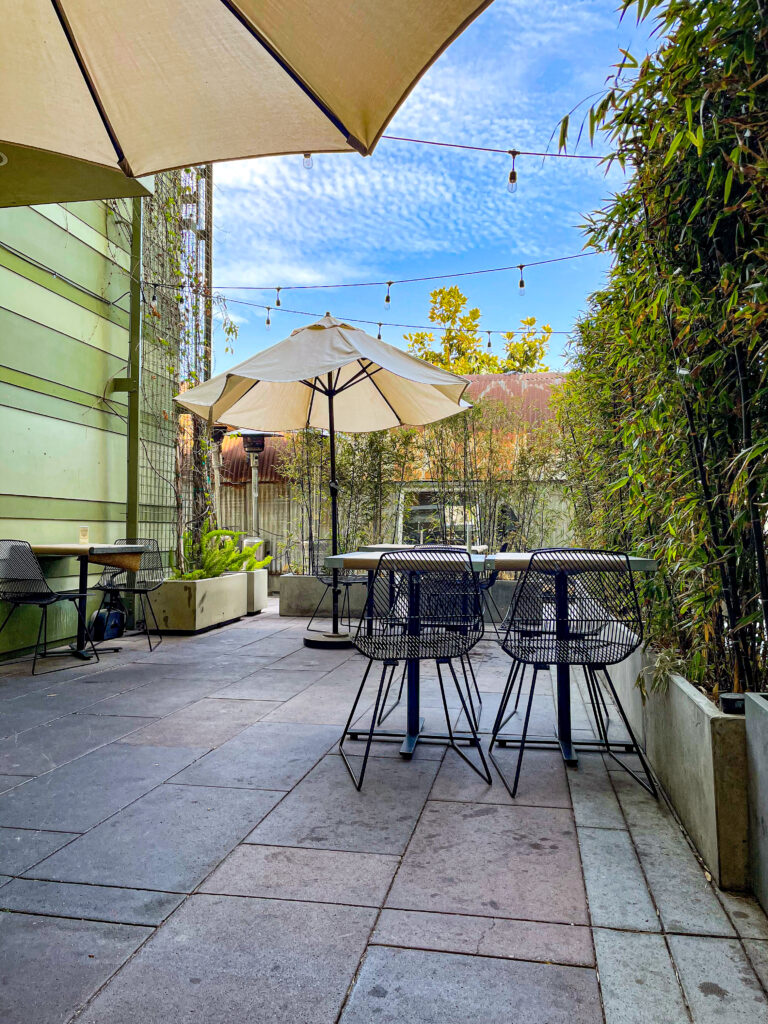 During the DineLA event, Pono Burger is offering a $15 DineLA lunch/dinner menu that showcases a large variety of their signature burgers and sandwiches.
For the main course, Pono Burger's DineLA menu includes a selection of their signature burgers. All burgers come with a choice of hand-cut fries; russet with garlic aioli or sweet potato with bacon aioli.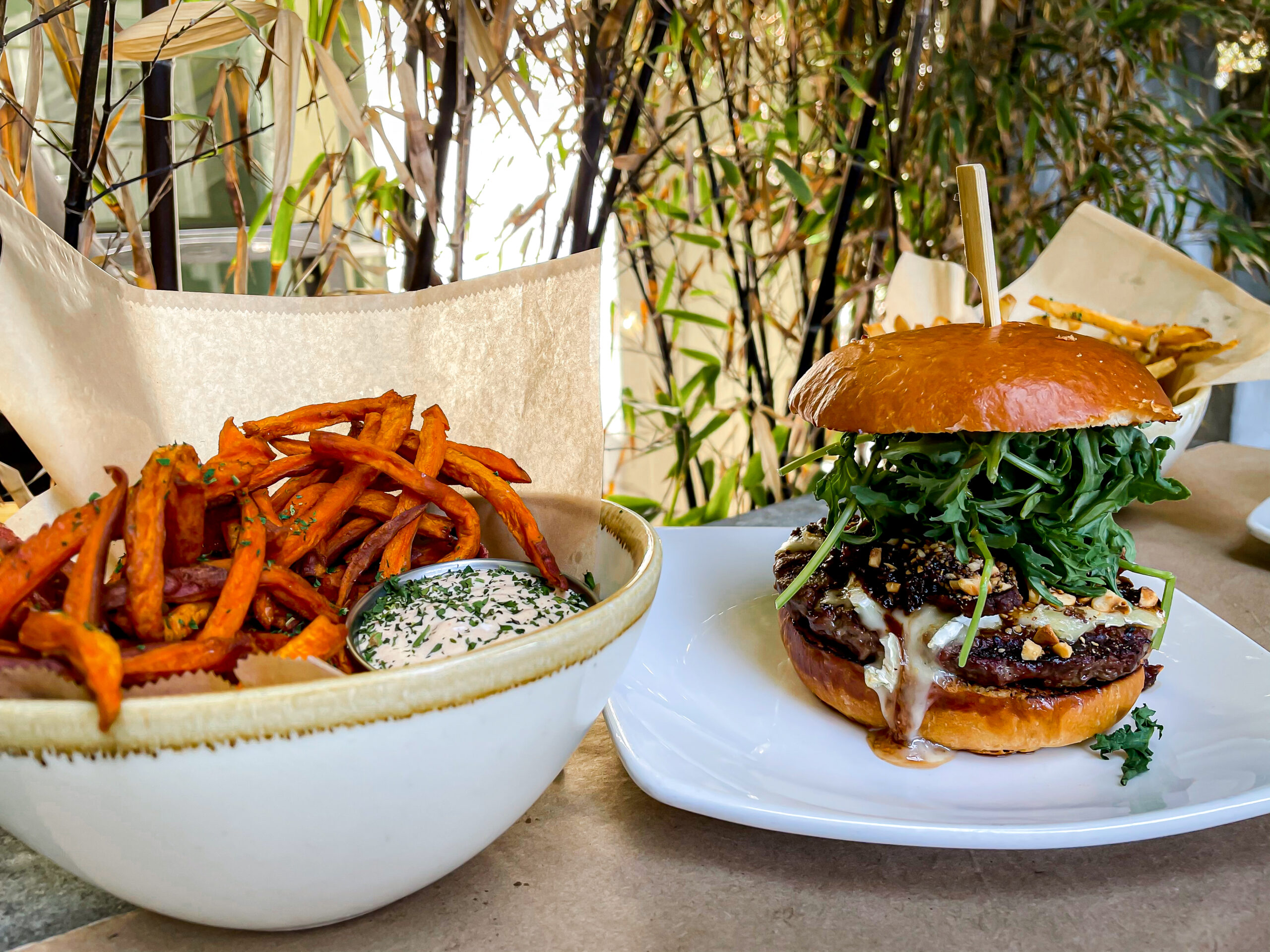 9. Northridge Eats Asian Food Hall – Northridge
This Asian food hall in the San Fernando Valley is offering a $15 Lunch or $25 Dinner menu that lets you choose from a variety of stalls. Mix and match dishes from Thai, Chinese, Japanese and Korean cuisines.
Participating restaurants include:
Northridge Eats also offers a great selection drinks including imported Japanese beer and sake to pair with your food. You can dine in or order these great deals for takeout.
10. Grand Central Market – Downtown LA
For the grand finale, I'm wrapping up this top 10 list with another well-known LA food hall, Grand Central Market.
With 14 different vendors to choose from offering $15 DineLA menus, Grand Central Market is the perfect spot for a budget-friendly DineLA experience. You can bring a date or friends and guarantee that everyone can find something they will enjoy at a great price.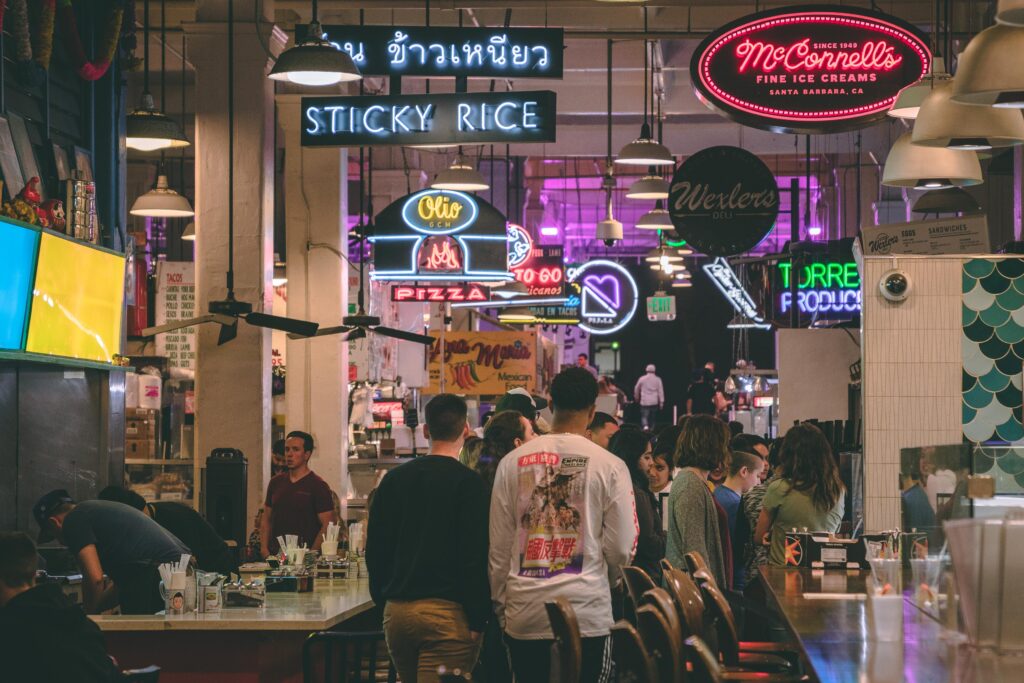 Participating Vendors include:
Berlin Currywurst
Fat & Flour
Golden Road
Horse Thief BBQ
The Juice
Knead Noods
Lucky Bird
McConnell's Ice Cream
Olio Pizzeria
Roast To Go
Sari Sari Store
Shiku
Villa Moreliana
Wexler's Deli
Which 2023 DineLA deals are you adding to your list?
DineLA is a great time to explore the LA culinary scene, but it doesn't have to break the bank. From burgers to sushi, these 10 restaurants are offering amazing deals for $25 and under. Don't miss out on these delicious options during DineLA 2023!
Willing to splurge a little? Check out the 10 Best Romantic DineLA 2023 Restaurants.
Which options have you tried, and what's making your 2023 list? Let me know in the comments below.
Happy eating!
-Hannah