A food and travel blog about enjoying the beauty of life through incredible restaurants, budget travel hacks and a sense of humor.
Plate & Compass is a food and travel blog written by Hannah Falkosky. After quitting her job and spending 8 weeks in Europe on just a few thousand dollars, she found her love for budget travel and sharing tips to help others explore the world.
She also spent 15 years working with award-winning chefs and developed a love for artful food and cocktails. Hannah is now based out of Los Angeles, and when she's not traveling she makes it her mission to explore the best restaurants and cocktail bars while living life to the fullest.
Welcome!
Are you obsessed with food and trying new restaurants? Always planning your next vacation? Looking for tips to save money when you travel? A self-proclaimed foodie? You're in the right place!
My goal is to inspire you to make your life an adventure. Life is to short to be boring! Whether you're planning a date night, exploring the world, or simply finding an appreciation for great food, I believe that there's beauty to be found all around you.
---


I'm obsessed with the color yellow.
I'm believe breakfast for dinner is superior.
I could eat pasta all day everyday.
Bourbon is my favorite spirit.
I haven't paid for a flight in 3 years! Yes, I can teach you how…
A well-balanced refreshing cocktail is my favorite, especially with grapefruit, lavender, fresh herbs, or coconut.
I'm 4'11" – "tiny but mighty!"
My husband, Cody, and I met in 7th grade. We started dating in high school and have been married for almost 14 years. He's my best friend and my ultimate adventure partner. We travel together, so you'll see him on the blog often!
I love a good deal! I'm not a billionaire (or even close), so I find a lot of creative ways to save money when we travel or eat out.
I can take decent photos of food and places, but I'm HORRIBLE at posing for photos. Like… really bad. Follow along and I'll probably share some behind the scenes photos of bad posing bloopers. They're inevitable… And they make laugh.
The only way I get any decent photos of me for this blog is when I'm not paying attention and my husband or friends snap a pic. Thank God for them.
I believe that every good thing comes from God, including the amazing adventures I get to take and the gorgeous food that I eat.
---
Food (Plate)
When I decided to start this blog, I couldn't decide if I should write more about food or about traveling. It felt like someone was asking me to pick my favorite child… I spend equal time planning date nights and researching the best restaurant as I do planning our next travel destinations.
So I chose both! And then Plate & Compass was born.
When I plan our trips or date nights, the activities are usually centered around food.
I've been fortunate in my career to work with incredible chefs and mixologists planning and tasting menus. I love the magic of seeing great flavors come together, and experiencing a memorable and impressive meal.
Whenever possible, I lean toward organic, local and fresh ingredients. I love shopping at farmer's markets and making cocktails with fresh juices. I believe the art of great food is mostly the quality of ingredients.
But, I'm also not afraid of a fabulous donut or a greasy cheeseburger now and then! Ya girl loves to eat 🙂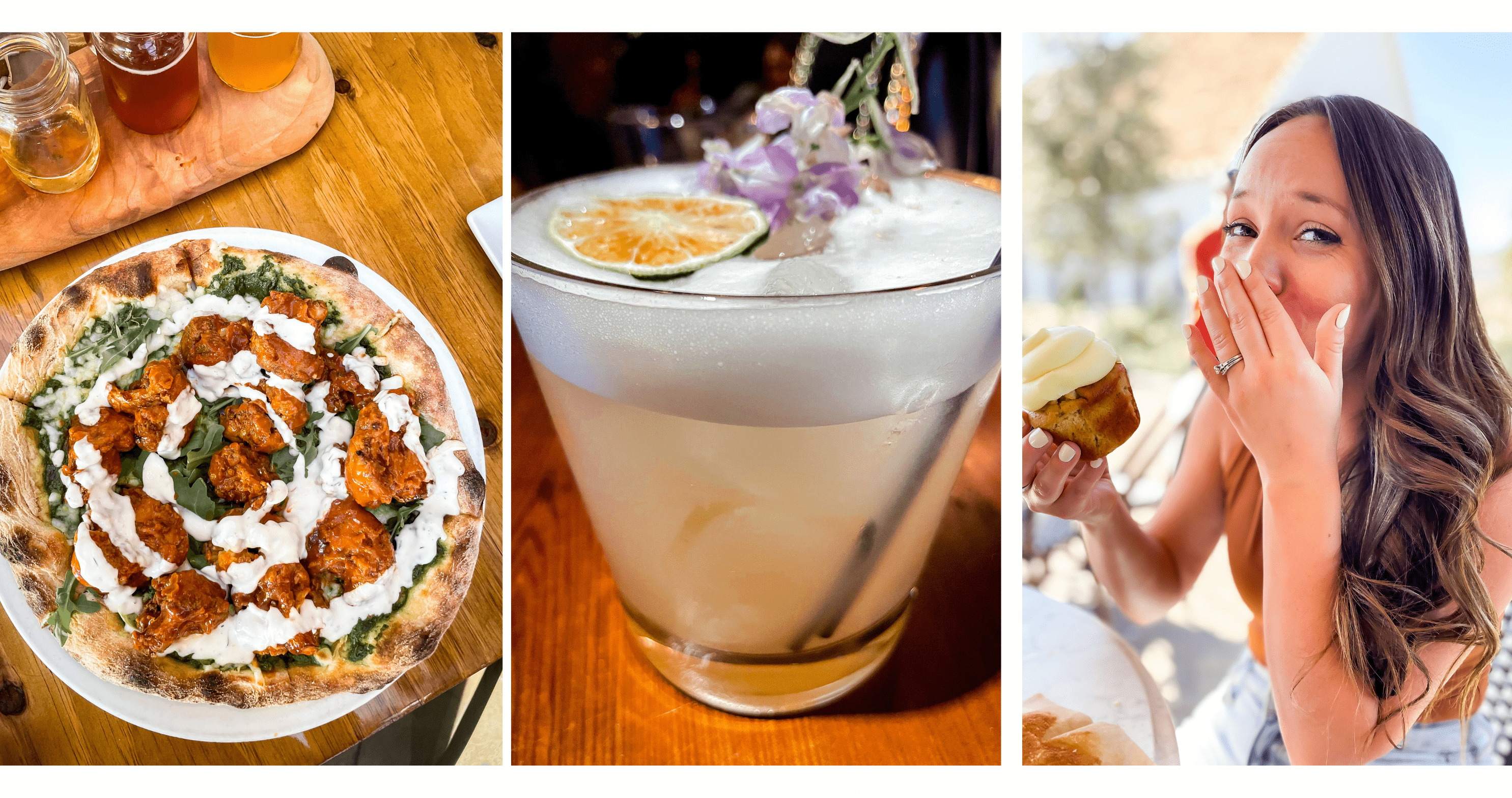 What You'll Find at Plate & Compass
Restaurant reviews
Best places to eat in many destinations, especially Los Angeles and Vegas
Occasional recipes
Lots of pictures of food and cocktails!
---
Travel (Compass)
I have lived in Washington, Oregon, Nashville, and part-time in Las Vegas. And now I live in Los Angeles!
I have visited 14 countries (and counting) including most of Europe, Mexico, Sweden, Canada and the US.
I grew up going to Disneyland every few years, so it holds a special place in my heart. Any other Disney adults here? Drop me a comment…
My husband and I travel somewhere every single month; whether we're visiting family, seeing friends, or just exploring a new city. So we've learned a lot about how to find cheap deals, travel tips and the best ways to plan an itinerary. Thanks to our rewards credit card we haven't paid for a flight in three years!
I am constantly asked by friends and family where they should eat, how we travel so cheap, and what the best sites are to book travel deals. And I LOVE it! So I decided to start this blog to document our food adventures, share my favorite travel tips, and help you explore beauty of food and traveling.
Most of our travel has been while I worked full time, although most of it was working remotely. I know the struggle of working vacations around your time off, making the most of your weekends, working with a budget, and sometimes needing a vacation from your vacation.
Even if you work a 9-5, there are ways to make travel happen. You don't have to quit your job or wait until retirement to go explore and live your life! If you plan ahead you'll be amazed at the adventures you can create, at home or away, without going broke.
I hope to inspire you to find your next adventure!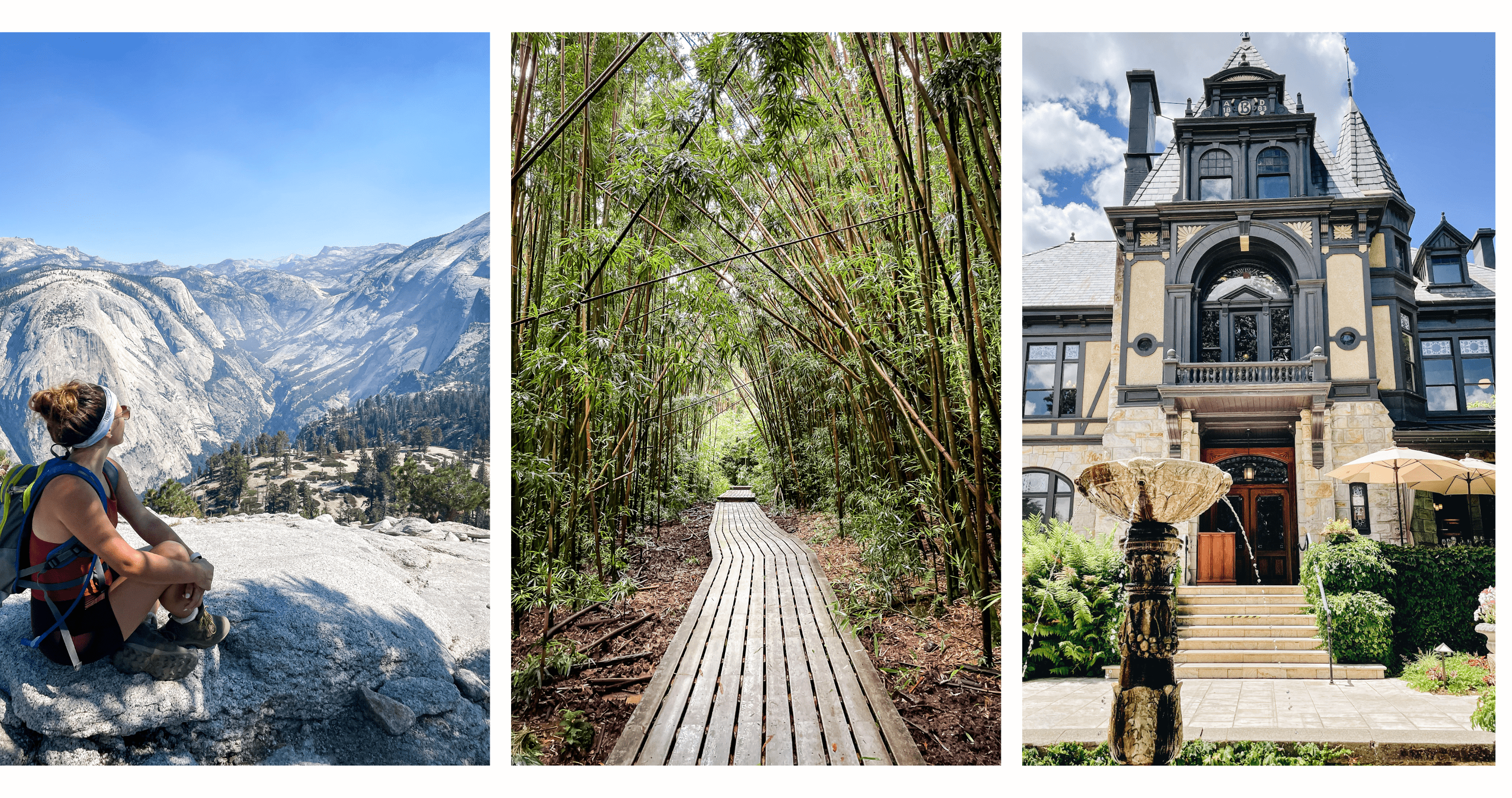 What You'll Find at Plate & Compass
Trip itineraries
Destinations
Money-saving travel tips
---
Travel Tips
I'm a believer in "you get what you pay for." Sometimes to experience something great, you'll need to pay full price.
But I've also found that an amazing trip doesn't have to cost thousands!
I've learned what sites to check and how to travel and dine for less… And I'm talking $4/night at 4-star hotels and free flights.
Subscribe below and follow along for tips!
What You'll Find at Plate & Compass
My favorite apps for booking cheap travel
Travel hacks
Coupon codes
Budget tips
How to earn cash back
---
Photography
Taking photos of food and places is one of my passions. Having worked in restaurant sales and marketing for many years, I learned how to stage and take food photos and talk about describe food and drinks to an audience.
Most of the photos that you see on this site are taken and edited by me.
If you're a restaurant, hotel or destination looking for new photos, please get in touch!
Food and Travel Photography Samples