A Foodie's 3-Day Portland Oregon Itinerary You Need to Copy
Are you a foodie looking to have an epic and tasty weekend getaway in Portland, Oregon?
As a former local, I want to make sure that your Portland, Oregon itinerary is as adventurous and delicious as possible! This blog post will provide you with a carefully planned Portland itinerary that I would use if I were visiting Portland for the first time.
Besides its eclectic mix of quirky and cool (hello, Portlandia), Portland is packed with insanely beautiful nature, fabulous restaurants and a lot of yummy food trucks.
From checking out local landmarks like Powell's Books or Cathedral Park to exploring Mount Hood or the many delicious food carts, this city truly offers something fun and unique for everyone.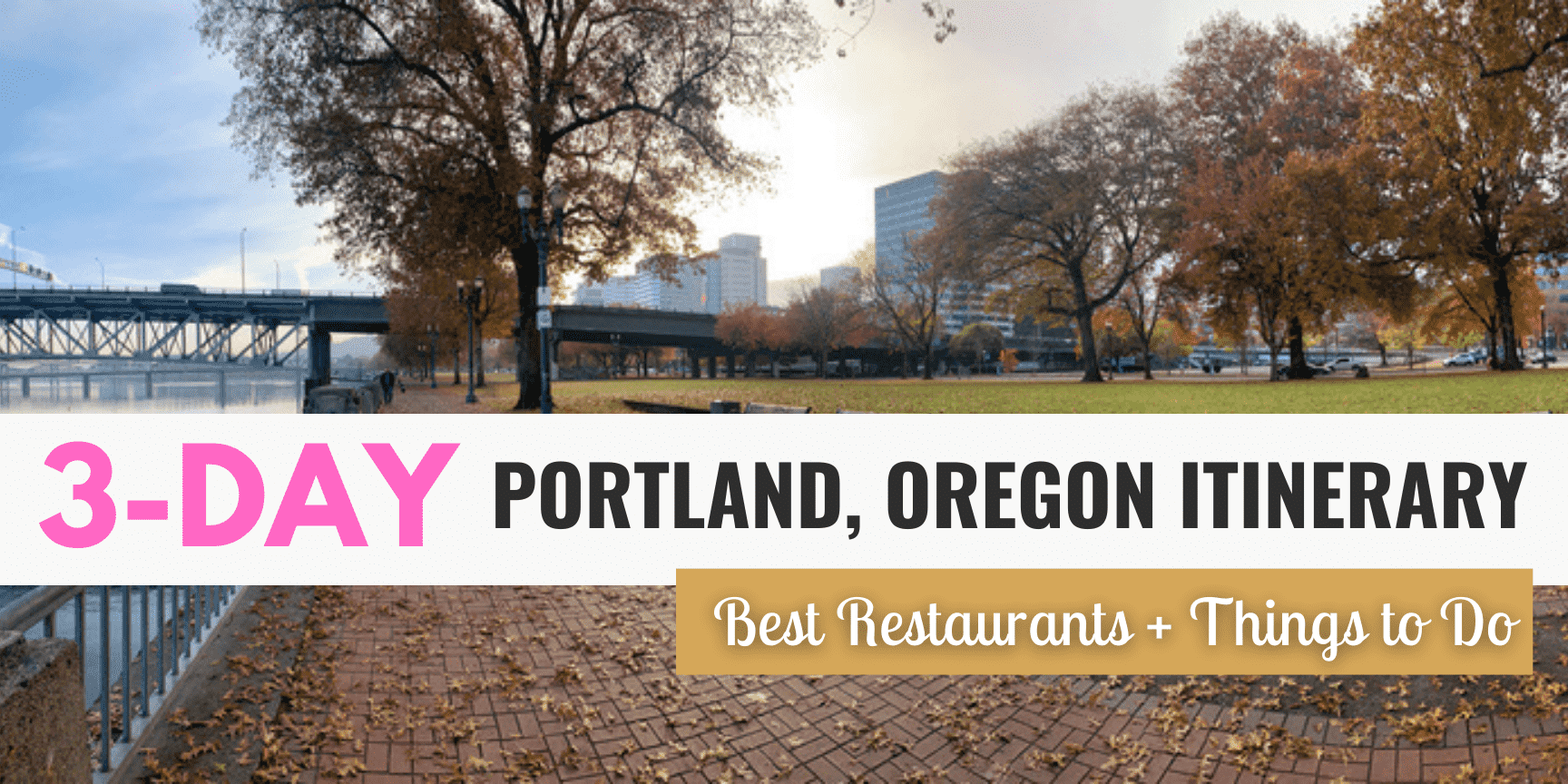 This post is all about creating a 3-day Portland, Oregon itinerary for foodie travelers.
This post may contain affiliate links, which means that I may receive a commission if you make a purchase using these links at no cost to you. As an Amazon Associate I earn from qualifying purchases at no additional cost to you.
Who Am I (And Why Listen To Me?)
As a former local and Pacific Northwest native, I'm obligated and honored to show off the best highlights to anyone planning a visit.
Portland has an extra special place in my heart because my husband Cody and I met here in middle school! We got married in Downtown Portland at the young ages of 19 and 20 before we took off to live in Nashville and eventually explore the world.
Sure, Portland has changed a lot since we left. And I wasn't exactly sipping cocktails downtown or searching for Michelin-rate restaurants in those days.
But we still have lots of friends and family in town, and we visit several times a year. So we get to re-experience new pieces of Portland all the time as adults, which has been really fun!
Over time I've discovered the hidden gems and best cocktail bars that often get overlooked by tourists. And I've experienced the popular excursions that are well-known for a reason.
So, who am I? Consider me your "local-ish" foodie girl and Portland travel guide.
This Post Covers:
The Famous PDX Airport
Getting Around Portland
Where to Stay in Portland
Portland Itinerary Day 1: Downtown Portland
Portland Itinerary Day 2: The Gorge and Mt Hood
Portland Itinerary Day 3: Landmarks and Food
Local Tips / FAQ
The Famous PDX Airport
Did you know that the Portland International Airport (PDX) was named the #1 Domestic Airport in America in 2021? Travel + Leisure dished out the number one spot to Portland, Oregon based on feedback from readers.
My husband usually rushes to the airport hoping to "zipper in" at the last minute right as our boarding group is called (giving me anxiety). But when we fly in and out of Portland, he doesn't mind getting there early for a Stumptown espresso and a nostalgic stroll around the airport.
We've been fortunate to both fly free on Southwest (minus $5.60 taxes/fees) for the last 3 years using the Rapid Rewards Credit Card + Companion Pass. So we are Southwest fans through and through!
They recently added a direct flight from Burbank to PDX, which we are thrilled about!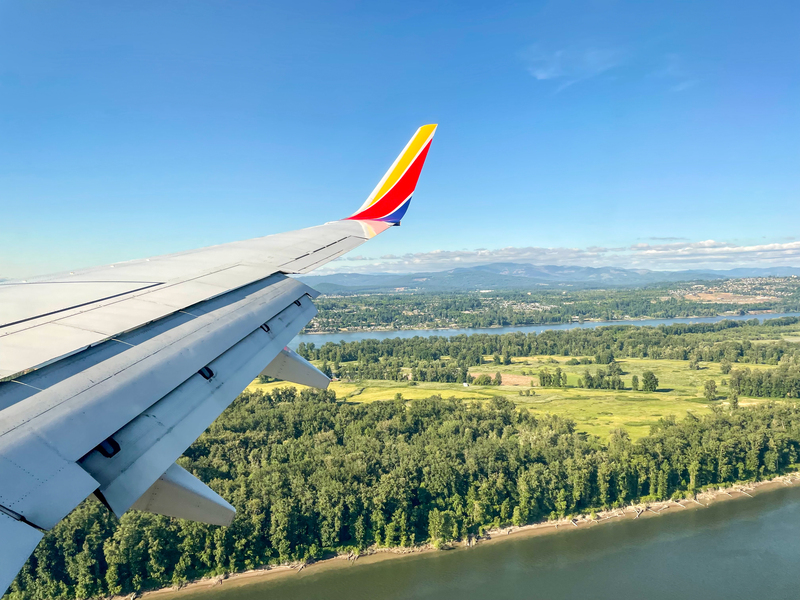 Getting Around Portland
Do I Need a Rental Car in Portland?
If you plan to visit the surrounding area like the Gorge, Multnomah Falls or Mount Hood (and you SHOULD), then renting a car from PDX is definitely the way to go.
If you plan to stay entirely in Downtown Portland, you could do without one and Uber or take the MAX around town.
Public Transportation
From the Portland International Airport, it's a quick 20 minute Uber to reach downtown LA.
Or you could take a cheap ride on the citywide MAX transit line.
I highly recommend downloading the Hop App and loading it before you arrive. Chances are you'll use the MAX at least once, but probably more. The MAX is a great way to move around downtown Portland, especially if it's raining!
And let's be real… rain is Portland's middle name.
Where to Stay
I recommend staying Downtown near the Pearl District or North of Pioneer Square for a safer and more centralized area with lots of things to do.
Moxy Hotel – Downtown Portland
We recently stayed at the Moxy Hotel in Downtown Portland for a family wedding, and it was lovely! The price was affordable, the free welcome drinks were delicious and appreciated, and the common areas were great for our large and very loud family.
I had a nice little desk with a view for my remote work day.
Plus, The Moxy sits right across the street from Multnomah Whiskey Library, which was incredibly convenient for the whiskey lovers in our family (aka me and my husband).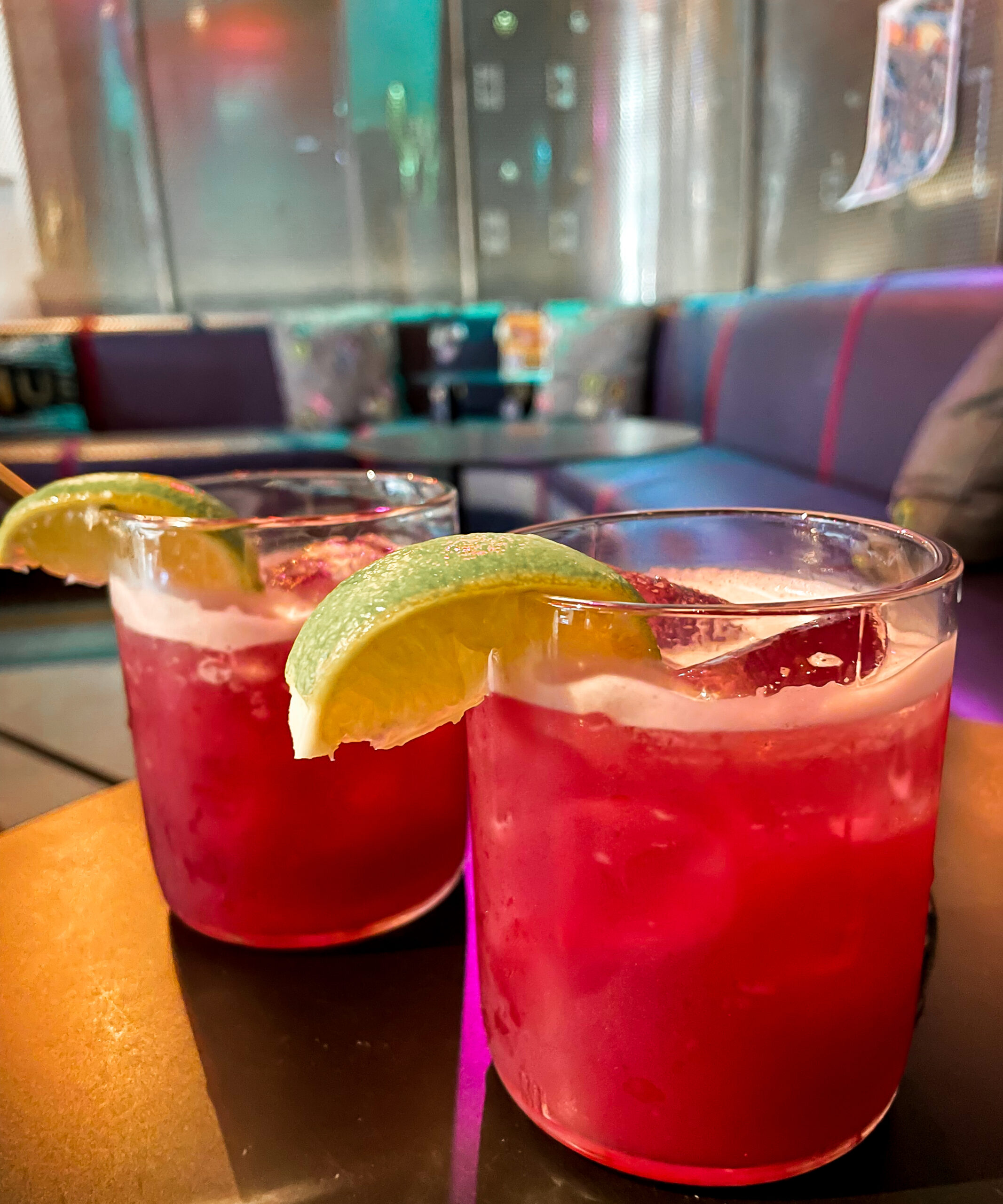 Here are a few of my top Portland hotel recommendations:
Luxury
Pet-Friendly
Unique
Affordable
Moxy Hotel – modern and vibrant hotel in Downtown Portland
Don't Forget!
Book your stay on VRBO, Booking.com, Priceline, or Expedia to claim your cash back from Rakuten.
This is one of my 7 Favorite Hotel Booking Hacks that I use on every trip!
An Epic 3-Day Portland Itinerary
Now that you've got those basics covered, let's break down your epic foodie 3-day Portland itinerary adventure.
DAY 1: DOWNTOWN PORTLAND
Coffee at Stumptown
Stumptown has become the most well-known Portland-based coffee brand. There are many locations, but I personally enjoy the location on Harvey Milk Blvd because it's attached to the Ace Hotel and you can enjoy your coffee in their vibey lobby.
You can also start your day with breakfast sandwiches and delicious pastries from Shoofly Vegan Bakery and Sparrow Bakery.
Walk or Bike Around the Waterfront
If the weather permits, enjoy a nice Pacific Northwest stroll around the Portland Waterfront to get your day started.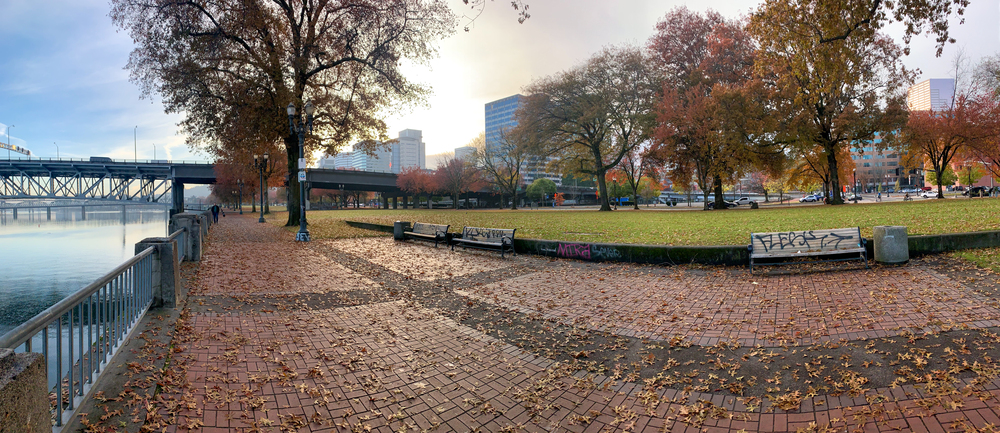 Portland Saturday Market
Also located on the waterfront, the Portland Saturday Market is a fun activity if you're visiting on a Saturday between March and December (check the schedule to confirm).
The Portland Saturday Market is the largest continuously operating open-air arts and crafts market in the country! There are lots of local vendors and unique artwork to browse.
Voodoo Donuts
At some point during your artsy Portland strolls, make sure to wander toward Voodoo Doughnut. This iconic shop, in vibrant pink, rebels against the norms, serving creative and delicious doughnuts that made them famous.
If you're boring and predictable, don't worry, they've got the traditional glazed and powdered sugar donut.
But a true Voodoo Donut experience involves their cereal- or bacon-topped donuts or the infamous Voodoo Doll — a chocolate-frosted, jelly-filled treat with a pretzel stake. Unapologetically popular, Voodoo Doughnut is a must-visit Portland landmark that's worth every bite.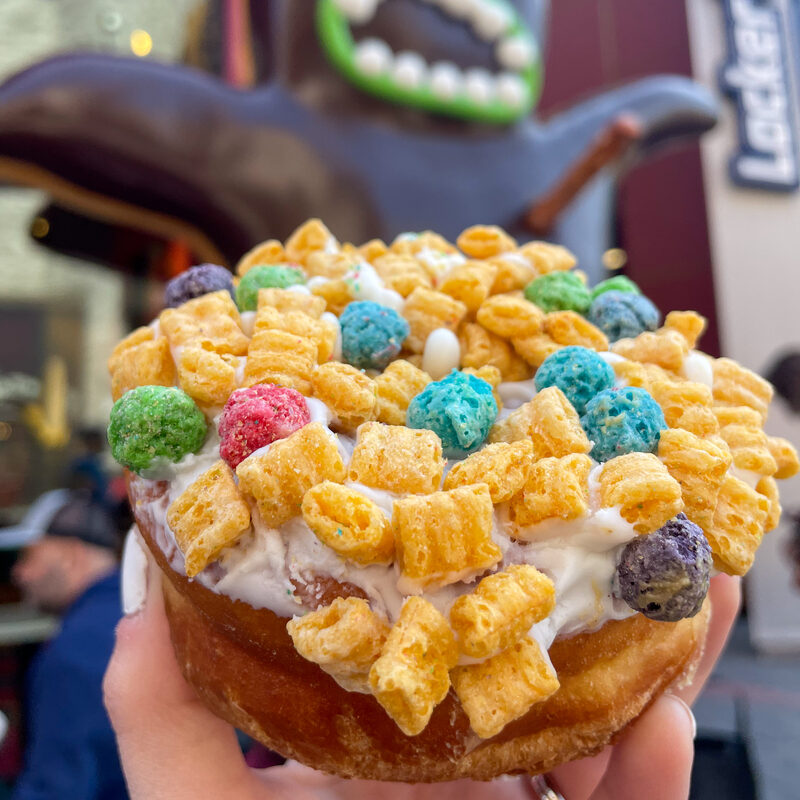 Deschutte's Brewing
Just a short distance from Voodoo, you'll find another must-visit spot in Portland — the Deschutes Brewery.
Deschutes is well-known for their craft beer all over the US. But you're in for a special treat at the Portland brewhouse location because they feature seasonal and experimental beers that you won't find anywhere else.
The menu is incredible with lots of local and seasonal ingredients, and a wide variety of things to appease everyone.
Menu Highlights: Manchego Garlic Fries, IPA Pretzel, Elk Burger, Roasted Red Pepper Bisque
Pendleton Home Store
The Pendleton Home Store is a renowned Portland retail brand known for their wool products with bold patterns. Bring home a cozy vibrant throw blanket or invest in a Pendleton coat to brave the winters of the Pacific Northwest.
Even if you're not a big shopper, stop in to see the unique patterns and grab a glimpse of Portland culture.
Powell's Books
No visit to Portland is complete without a stop at Powell's City of Books.
Sprawled over an entire city block, this bookstore is a paradise for book lovers. With aisles and aisles of over a million books, from latest bestsellers to rare first editions, it's easy to lose track of time here.
Powell's is known as the world's largest independent bookstore, and a unique Portland experience where you can sip on a cozy cup of coffee at their café while diving into your new favorite finds.
Dinner at Bamboo Sushi
The Green Machine sushi roll has never let me down, or anyone I've recommended it to. We usually order two of them because it's too good to share. Go order it and thank me later!
Grab a Drink at Pink Rabbit or Teardrop
Both of these are great spots for a well-crafted evening drink with a lively nightlife.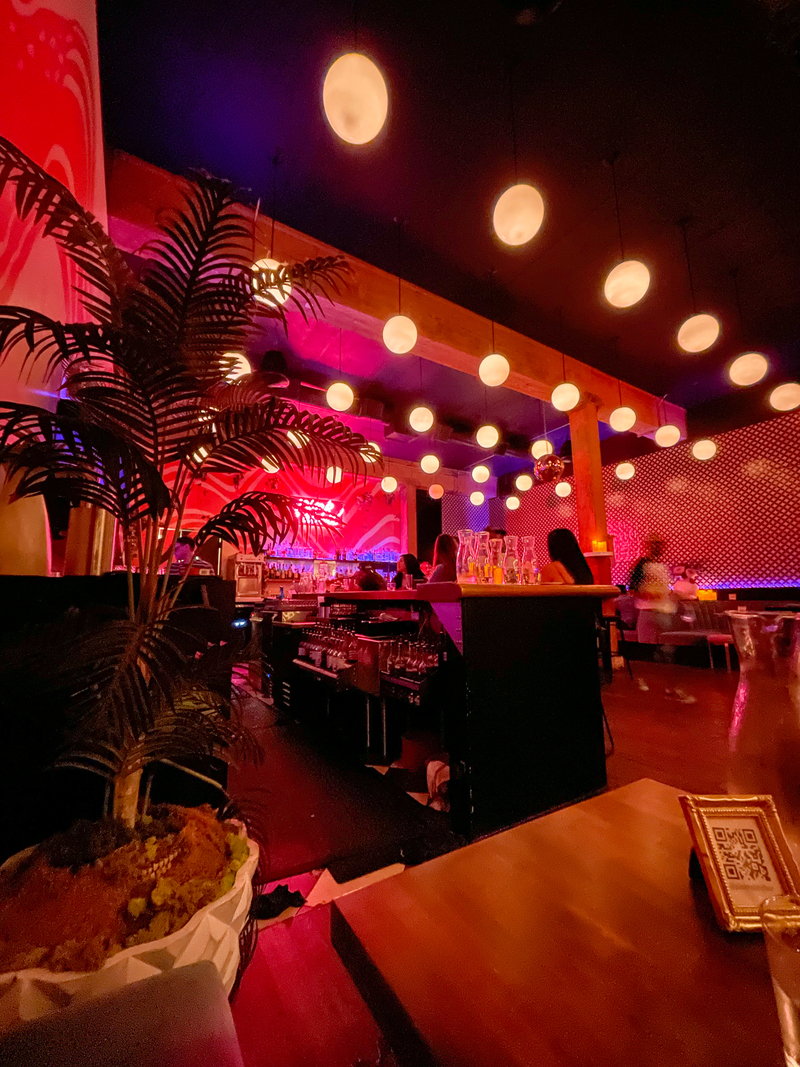 DAY 2: THE GORGE AND MT HOOD
Don't Have a Car?
Schedule a guided tour that is very similar the route listed below including transportation.
Columbia River Gorge Waterfalls and Mt Hood Tour from Portland
Breakfast at Screen Door
Screen Door has put Portland on the map for Southern food. It even won the "Best Southern Breakfast on the West Coast" by the Cooking Channel.
We had the most incredible brunch at Screen Door including their famous chicken and waffles and creamy cheddar grits.
There are two locations: one in the Pearl District and one just east of Downtown Portland.
If visiting on a weekend, be sure to get there early as the lines tend to be long. But you don't want to miss it!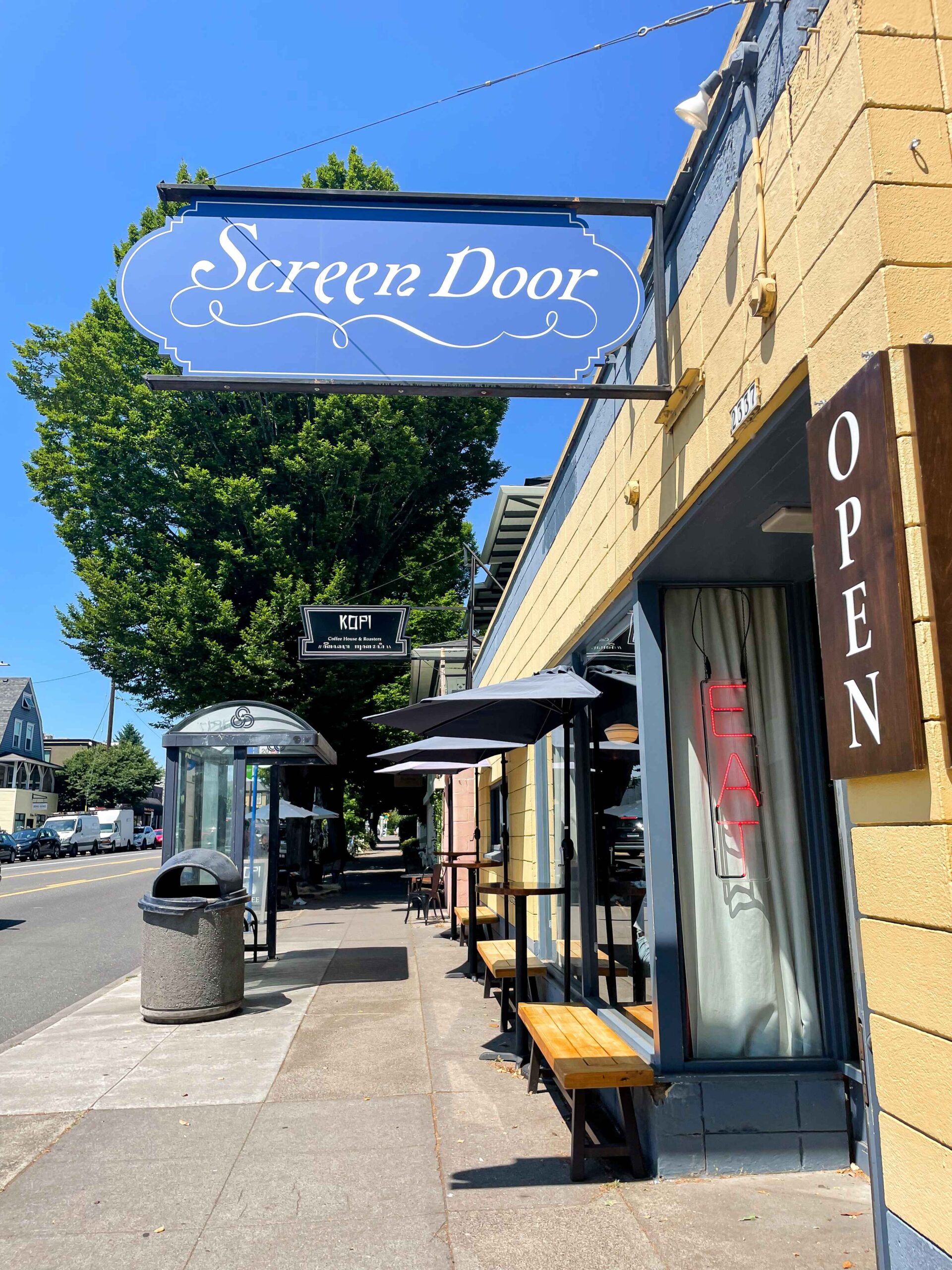 Crown Point Vista House
From Downtown Portland, take a 30-minute drive east on I-84 to Crown Point Vista House. The views of the Columbia River Gorge are incredible!
It is often windy at this spot, so remember to bring a jacket with you.
Hike Multnomah Falls
Continue up I-84 another 20 minutes east to the iconic Multnomah Falls.
This popular waterfall stands at an impressive height of 620 feet, making it one of the tallest waterfalls in the United States.
If you're into hiking, the Multnomah Falls hike is a must-do experience, offering stunning views. You can either hike up to the bridge or go even further on and take the winding switchbacks through the forest up to the top of the falls.
The full trail is approximately 2.6 miles round trip, taking you through lush forests. The hike is considered moderate, with some elevation gain, but the reward of witnessing the majestic Multnomah Falls up close or dipping in the calm part of the river up top is truly worth it.
But if you don't plan on hiking, you can still stop and take in the views just off the highway. The falls are visible from the street.
The 1925 lodge and gift shop at the bottom of the falls is also worth a visit for an espresso, ice cream or a place to relax.
Optional: Hood River Fruit Loop
Depending on the time of day, you may opt to head back down I-84 back to Portland. Or you could continue on to Hood River and do a full loop up Mount Hood and back through Sandy. From Multnomah Falls, to continue this loop and then return to Downtown Portland you can expect about a 3 hour drive in total.
If you're up for a scenic drive and the road conditions on the Mountain are good, this will give you the ultimate Portland, Oregon experience!
A portion of this drive is also known as the Hood River Fruit Loop because of the many fruit farms and farm stands that you'll encounter along the way.
You can stop in Hood River for lunch at KickStand Coffee & Kitchen or Solstice Wood Fire Pizza.
Optional: Timberline Lodge
Timberline Lodge is known for being the exterior shown for the filming of The Shining.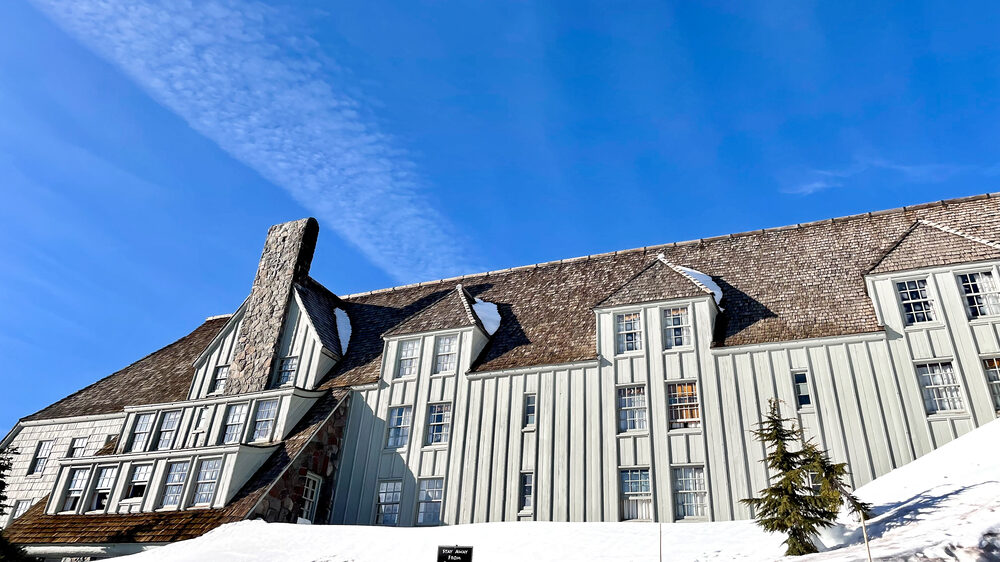 It is one of my favorite places to hang out in Oregon because of the cozy cabin lodge vibes, dark wood, and enormous two-story fireplace. There are even resident Saint Bernards that live on the property and you just might spot them lounging by the fire!
There are multiple restaurants which are all fabulous, but my favorite is the Ram's Head Bar which is on the second story and a circular balcony surrounded by the large stone fireplace in the center. The food and the cocktails are great! They are known for their spiked adult hot chocolate in the winter.
Even in the summer, the views are great and a visit to Timberline Lodge will satisfy the rustic Oregon adventure vibes you're looking for.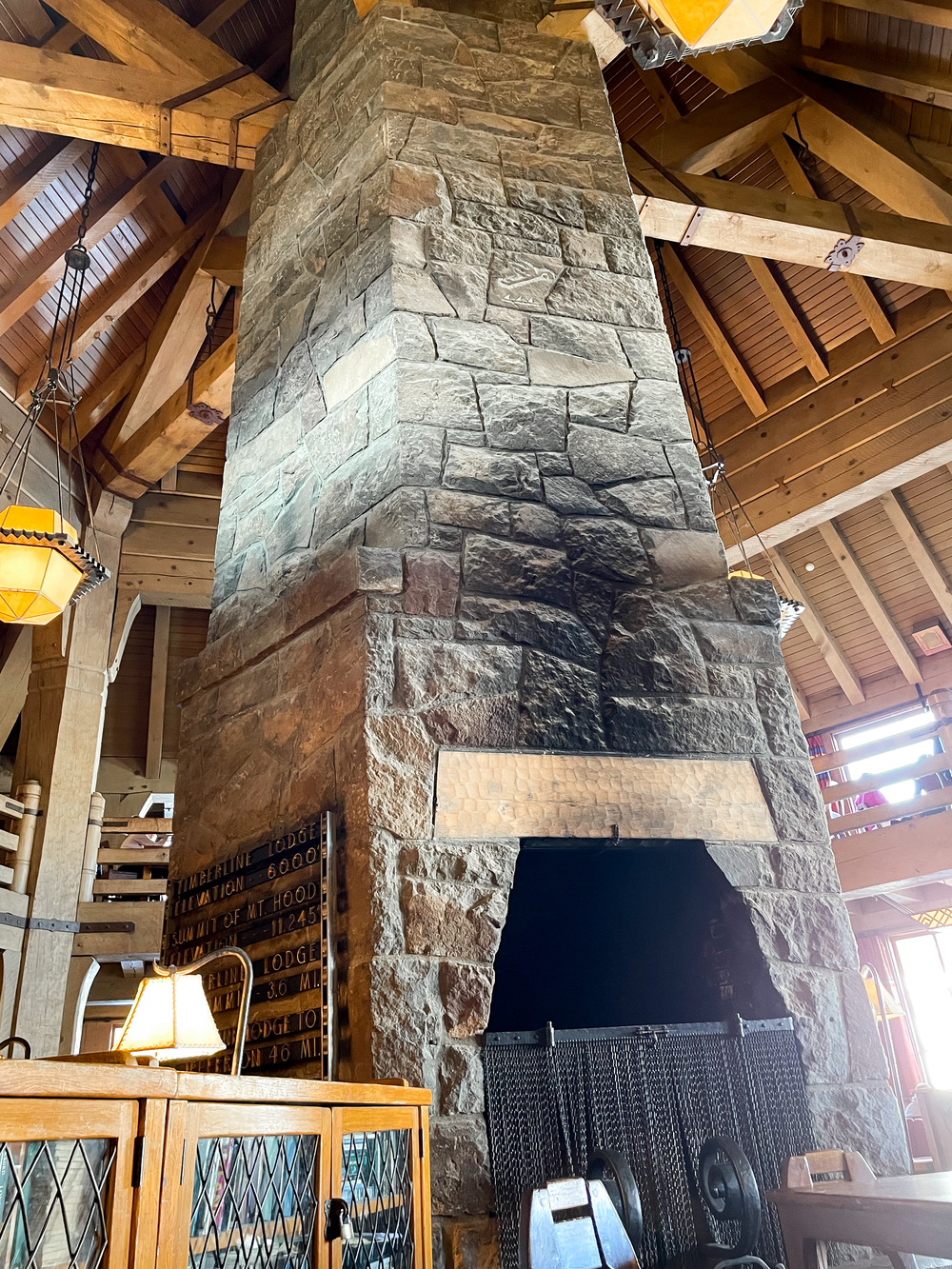 Drink at Multnomah Whiskey Library
After returning back to Portland, I would choose to end this fabulous day with a drink at the Multnomah Whiskey Library.
Reservations are almost always required because they also have members, but we've been able to get in by calling ahead or coming late in the evening. Keep in mind that they are closed on Sundays and Mondays.
There are two rooms, the Green Room or the Library. You may have to wait longer for the Library if you don't have a reservation, but it's worth the wait.
The Library is decked out in massive rows of spirits with sliding ladders like a library.
The drinks are incredible and some of them are made table-side for an even more impressive experience!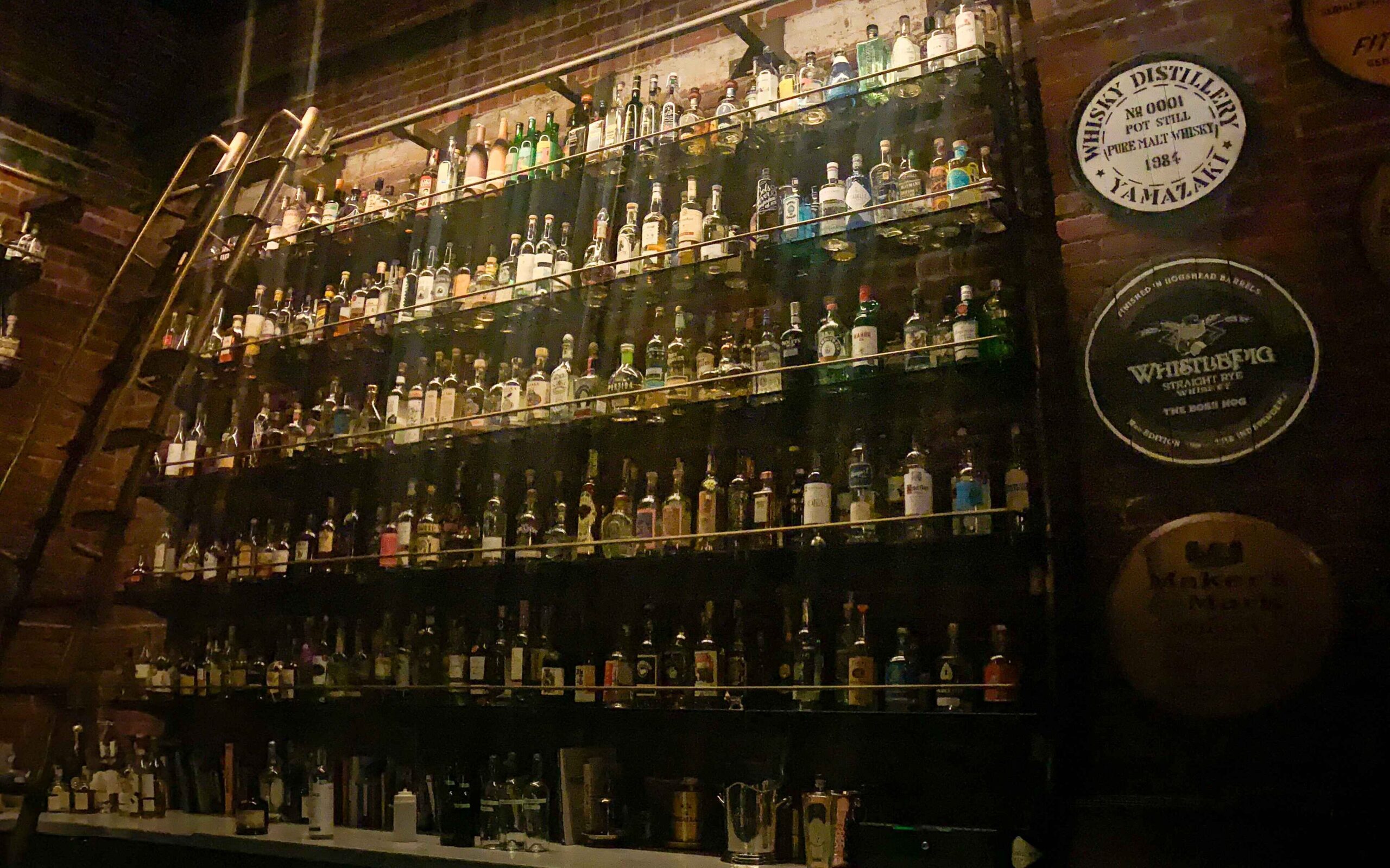 DAY 3: LANDMARKS AND FOOD
Breakfast/Brunch at Cheryl's on 12th
I absolutely loved the energetic vibe at Cheryls on 12th and the awesome staff. The vibe is very European and the food is delicious.
The Apple Fritterwich is my favorite which was a fried egg sandwich with smoked gouda, cheddar, bacon jam and arugula on an apple fritter!
The pancakes were also delicious and my husband loved the Portuguese Fried Rice.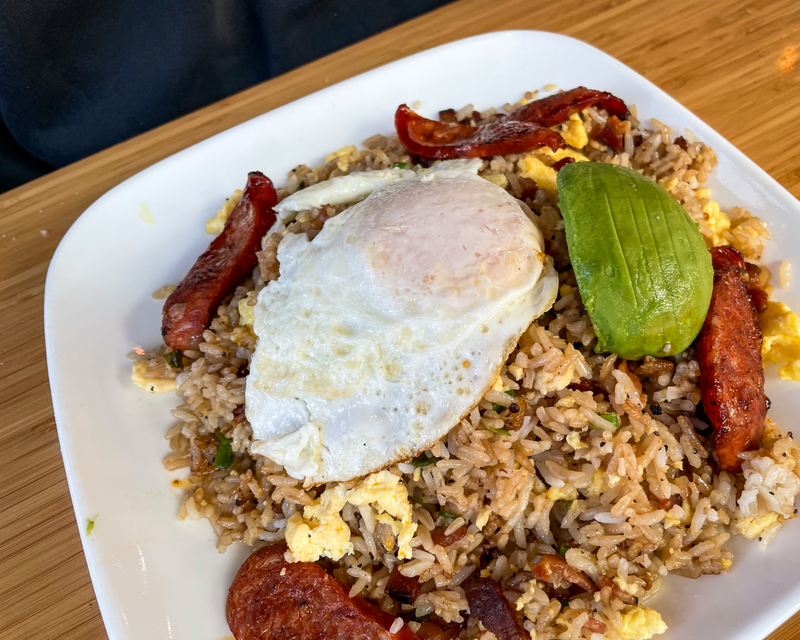 Pittock Mansion
This exquisite French Renaissance-style mansion was built in the early 20th century and is a fun place to walk around and explore.
But the best part is the view from 1,000 feet high. On a clear day you can see five of the Cascade Mountains: Mount Hood, Mount St. Helens, Mount Adams, Mount Rainer, and Mount Jefferson.
Admission to tour the mansion is $14.50 for adults or $10.50 for kids, but the grounds are free as a public park and open until 9pm.
Portland International Rose Test Garden
Portland is the City of Roses! So your Portland, Oregon itinerary better include the Rose Test Garden where you can see over 610 varieties totaling over 10,000 rose bushes.
The Rose Test Garden is located in Washington Park, just up the hill from the Japanese Gardens.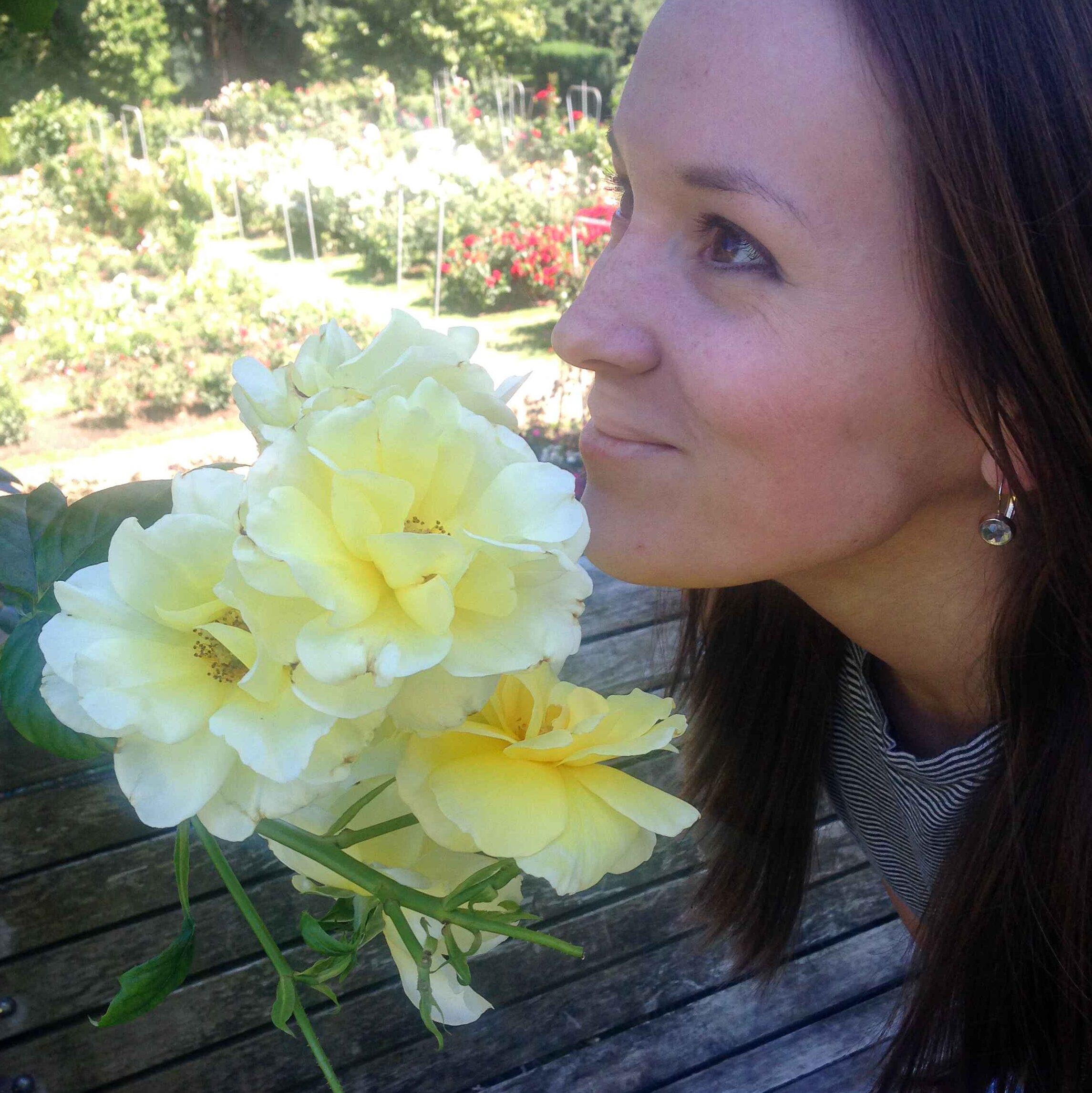 Cartopia
Portland is known for it's many food trucks and food truck villages.
Check out Hawthorne Asylum Food Cart Pod or Cartopia Food Carts which are on the East side and just a few blocks from each other.
Cathedral Park
Just below St John's Bridge is the beautiful Cathedral Park, where you can stand beneath the towering arches that support the bridge or walk around in nature. It's well-known for photo shoots and community events.
Gazing up at the impressive architecture, you will feel incredibly small, but in the best way!
N Edison Street and Pittsburg Avenue
Portland, OR 97203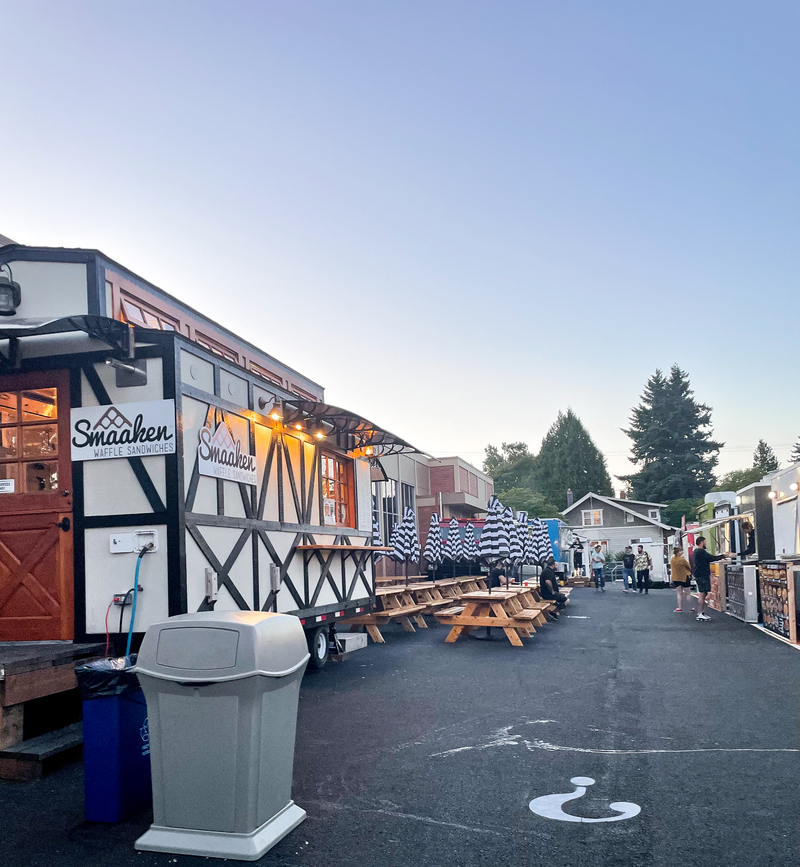 Dinner at Mediterranean Exploration Company
This is hands down the best Mediterranean food I've ever had!
We ordered about 10 things to share between 4 of us and every dish was impressive. The atmosphere is really fun and artsy, but elegant and relaxed.
Definitely try the Radicchio Salad!
Menu Highlights: Radicchio Salad, Roasted Eggplant Dip, Lamb Chops, Arak & A Hard Place Cocktail, Turkish coffee,
Drink with a View at Portland City Grill
The best way to end your epic Portland, Oregon itinerary is 30 floors high with a dessert or a drink with a view of the city at Portland City Grill.
Other Great Spots
If you have more time and want a longer Portland, Oregon itinerary, here are some of my other favorite restaurants and activities.
Other Places to Eat
Salt & Straw Ice Cream
Hey Love PDX – Read all about my visit and the best cocktails at Hey Love
Rimsky-Korsakoffee House – quirky dessert and coffee in a renovated house
Biscuit Love
Heart Coffee Roasters
Bible Club – speakeasy
The Observatory – try the Tom Kah cocktail!
Pastini Pastaria
Sugarpine Drive-In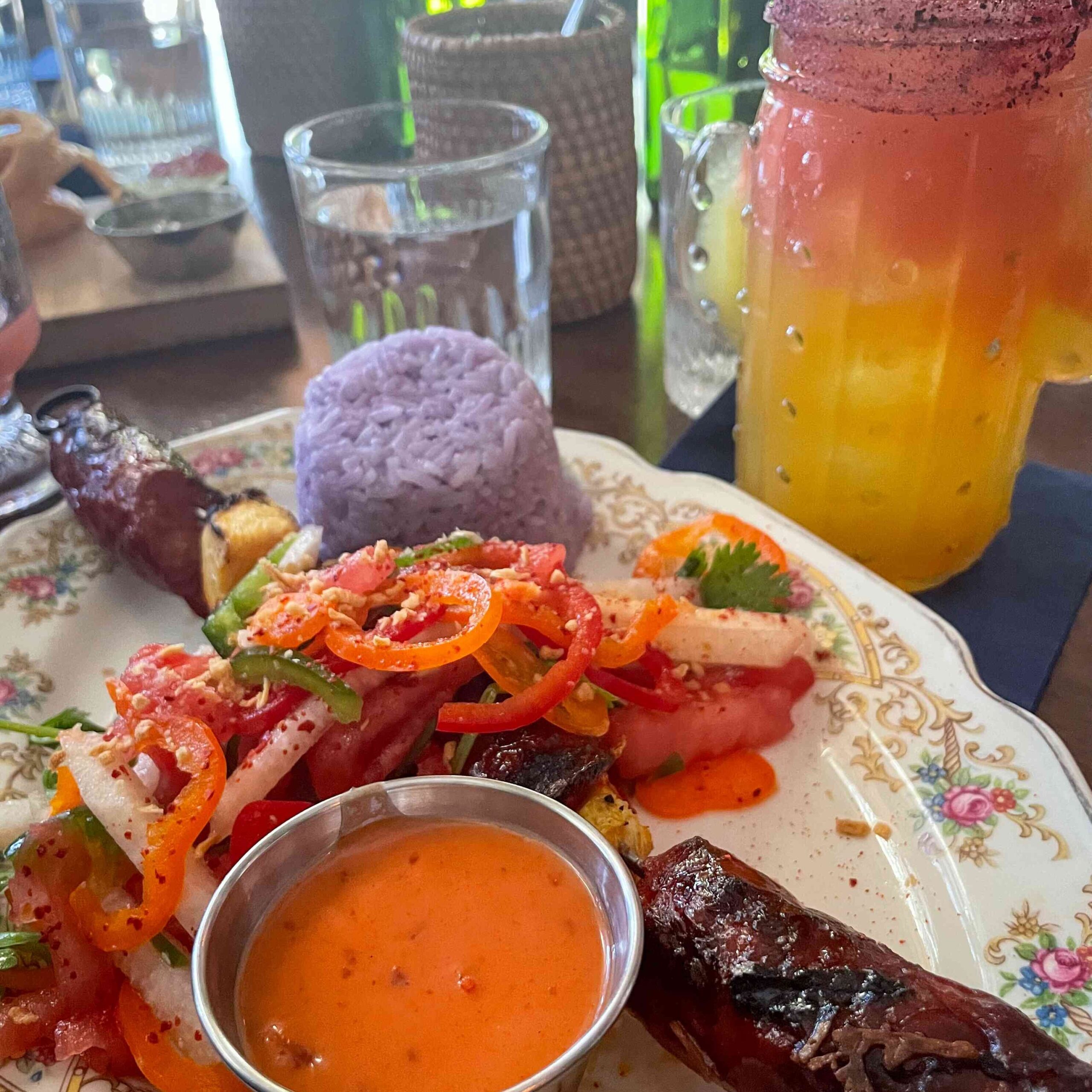 Other Things to Do
---

Screen Door Portland, A Popular Southern Gem Restaurant
Hey Love, Instagramable Portland Bar
7 Best Cheap Places to Visit in August
---
Local Tips and Frequently Asked Questions
How many days do you need in Portland, Oregon?
You can experience Portland, Oregon's highlights in 2-3 days. However, if you wish to hike and explore the surrounding areas like the coast, wine country or Mount Hood, you should plan for at least 3-5 days.
How often does it rain in Portland?
Portland ranks third among US cities with an average of 164 rainy days per year of rainfall (TripSavvy). So embrace the drizzle and be prepared with a waterproof jacket and comfortable shoes.
What is the best time to visit Portland?
The best time to visit Portland, Oregon is from May to September when the temperatures are warmest and the chance of rain is at its lowest. Pacific Northwest summers are gorgeous and some of the most enjoyable weather I've experienced in the US!
Plan your Portland, Oregon itinerary for the late spring through early fall for the best experience.
What is Portland's slogan?
"Keep Portland Weird"
---
Will You Be Adopting This Portland, Oregon Itinerary?
Any visit to Portland should be filled with unforgettable experiences and LOTS of great food.
With careful planning and knowledge of some of the best spots, you can craft an amazing Portland, Oregon itinerary and see the best of the city in one weekend!
If you still have questions about visiting Portland, please drop me a comment – I'm happy to help!
Happy travels!
-Hannah
This post is all about creating a 3-day Portland, Oregon itinerary for foodie travelers.