7 Best Cheap Places to Visit in August in the US
August is the perfect time to hit the road and explore some of the best destinations in the US without spending a fortune. In this post, we've rounded up the top destinations to add to your summer bucket list that won't cost you an arm and a leg.
From iconic national parks to energetic cities, there are plenty of cheap places to visit in August. It also happens to my my birthday and anniversary month! My husband and I typically take some sort of trip in August every year to celebrate these occasions, so I can give you the inside scoop on what it's like.
If you're new here, you should know that this blog is not just about travel. I also LOVE a good deal and I'm obsessed with good food. So of course we'll be exploring how to travel cheap and the best food options to find in each spot.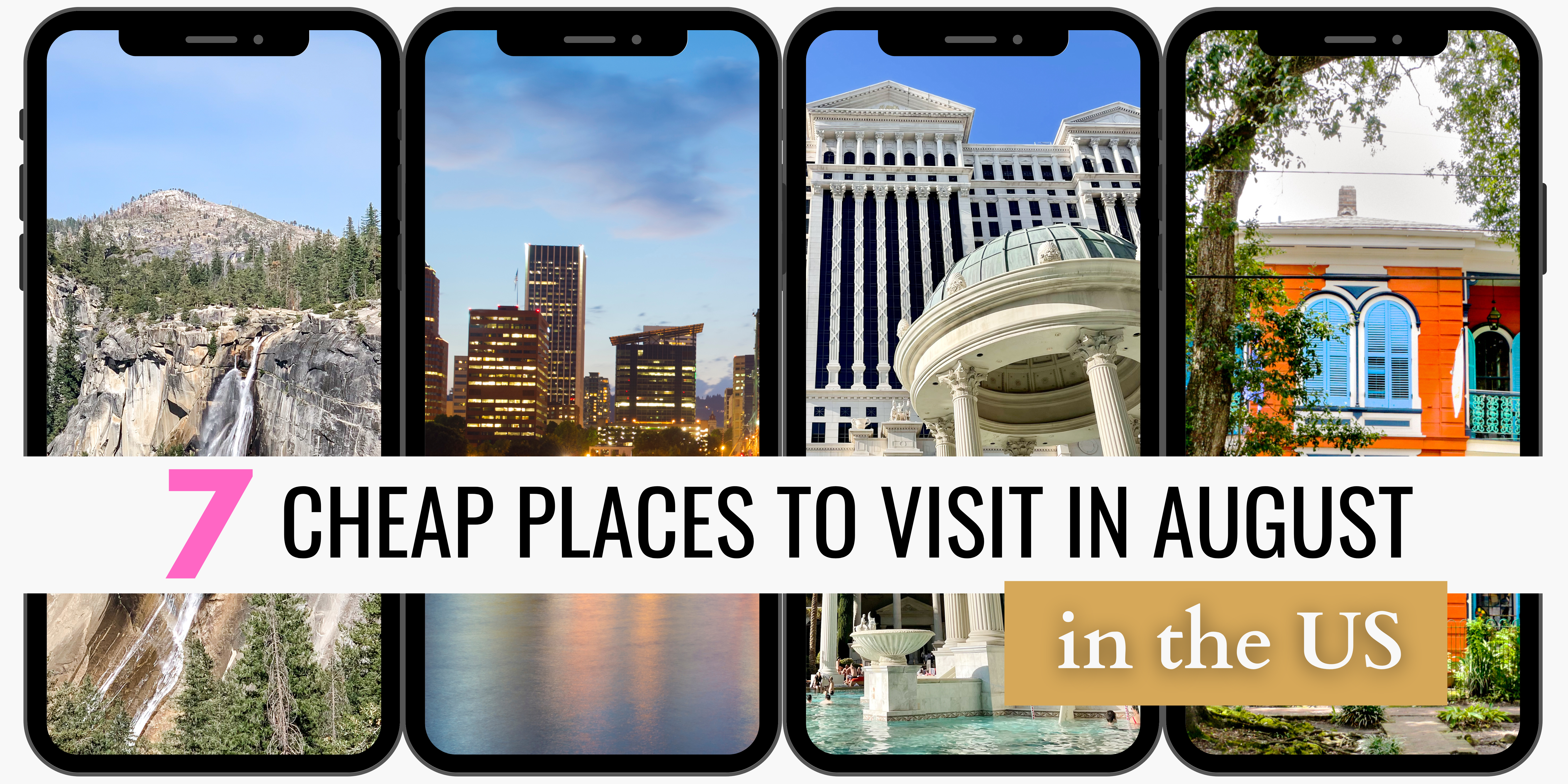 This post is all about the best cheap places to visit in August in the US.
What month in the summer is cheapest to travel?
Depending on the location and other factors such as large conventions or events, early June or late August tend to be the cheapest times to travel in the summer.
Based on recent searches on Skyscanner in the US, August 23-30 specifically appear to be the most cost-effective time to book flights and hotels.
What are the least expensive days to fly?
Tuesday and Wednesday are typically the least expensive days to fly with Friday and Sunday ranking the most popular and most expensive days to book flights.
The most important tips for traveling on a budget
Always look for cash back when booking hotels or rental cars. Rakuten is my favorite. I've earned over $400 back so far!
Use my 7 Secret Hotel Booking Hacks to make sure you're getting the best deal on hotel stays.
Look for happy hour at restaurants you want to try.
Travel during the weekdays as much as possible for huge savings. Use that PTO!
Use a rewards credit card like the Southwest Rapid Rewards card with a companion pass for nearly free travel. My husband and I have paid only the $5.20 taxes and fees for all of our flights for the last three years using this card!
Use the WayAway app to search for deals on flights and hotels and earn cash back when you signup for the plus membership.
Best Cheap Places to Visit in August in the US
1. Las Vegas, Nevada
Known For: Casinos, Shows and Chef-Driven Food Scene
Average August Temps: high of 102°F (39°C) and low of 76°F (24°C)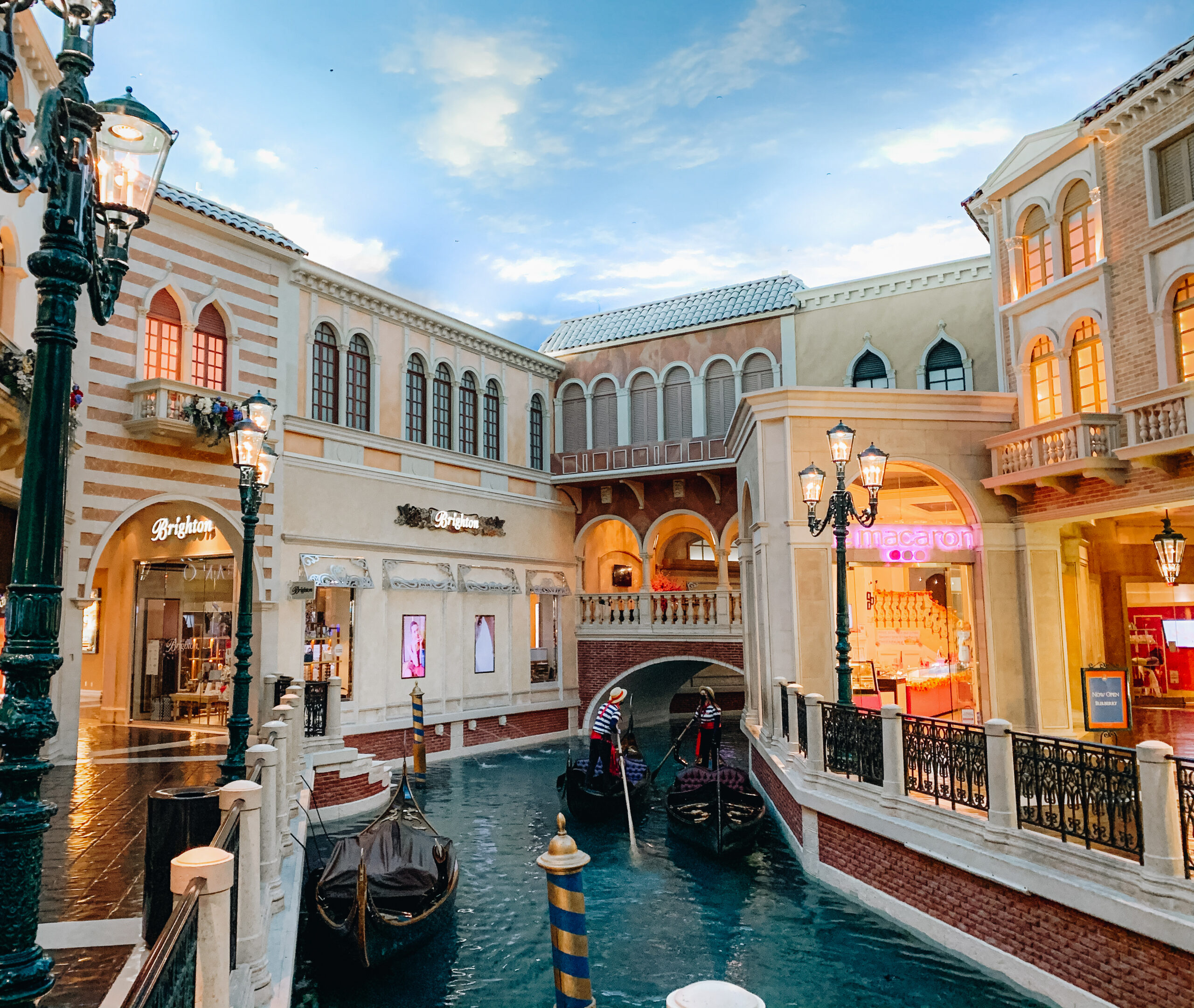 Despite its reputation for luxury and glamour, Las Vegas can be a surprisingly affordable destination in August. Some tourists avoid the summer desert heat, making it less crowded and more affordable.
Hotel rates drop significantly during this off-season month, making it possible to snag a room on the Strip for less than $100 per night. For the best rates, plan your visit during the weekdays when rooms are SIGNIFICANTLY cheaper than weekends.
Beyond the casinos and nightlife, there are plenty of free things to do in Las Vegas. Plus, you can catch happy hour at many of Vegas' well-known restaurants for a great deal on meals and cocktails.
Things to Do:
Watch the fountain show at the Bellagio
Visit the Bellagio Conservatory and Botanical Garden exhibit
Relax by the pool
Walk around the Venice Canal shops in the Venetian
Peek at the world's largest chocolate fountain (beside the Bellagio Botanical Garden)
Walk around the LINQ shops
Take a trip around the tallest observation wheel in North America, the LINQ, for insane views
Snap a picture at the famous Welcome to Las Vegas sign
See the flamingos at the Flamingo Hotel's Wildlife Habitat
See the Viva Vision Light Show at Fremont St in downtown
Grab a drink at Legacy Club bar at the top of the Circa Hotel at sunset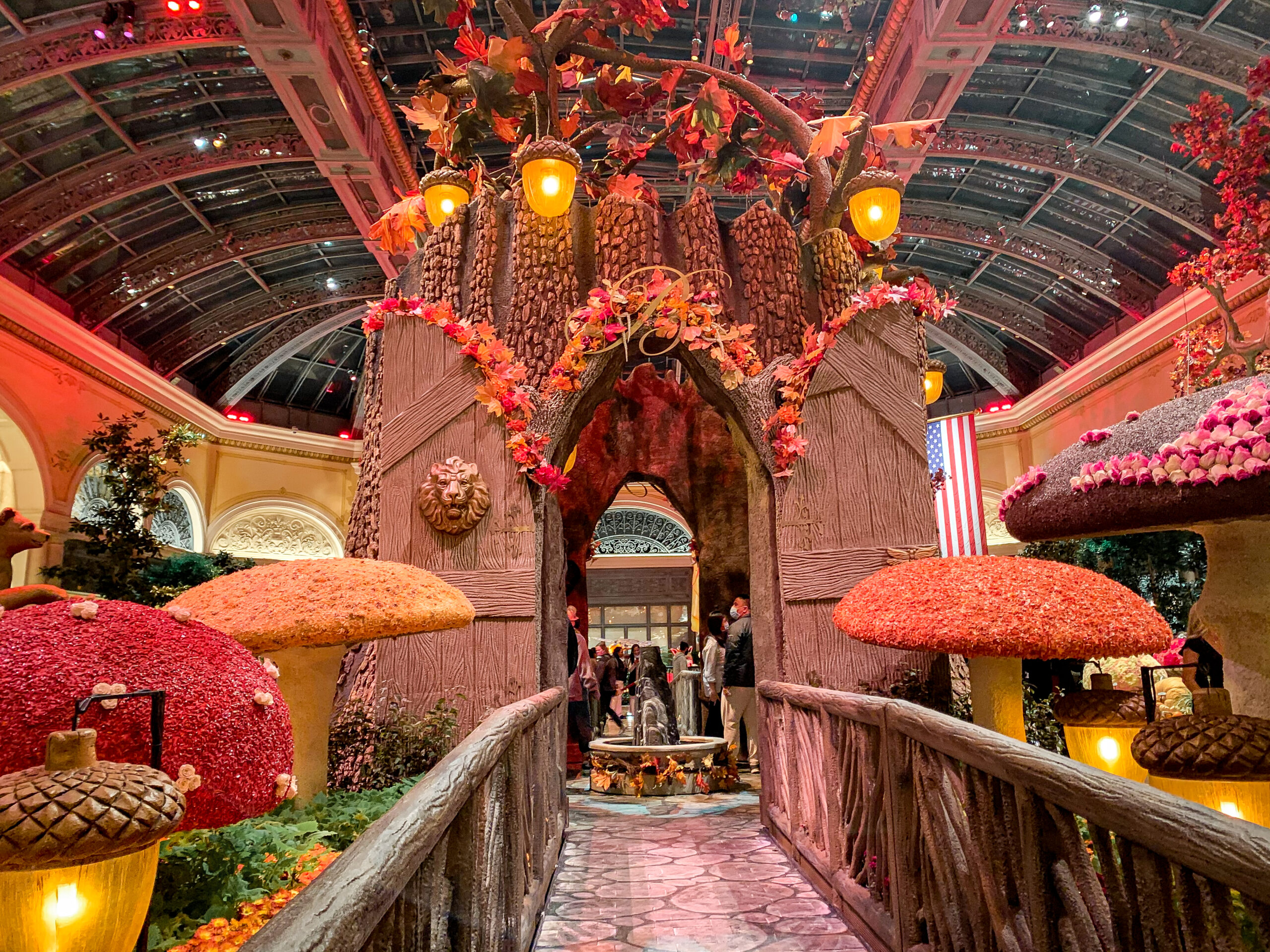 Places to Eat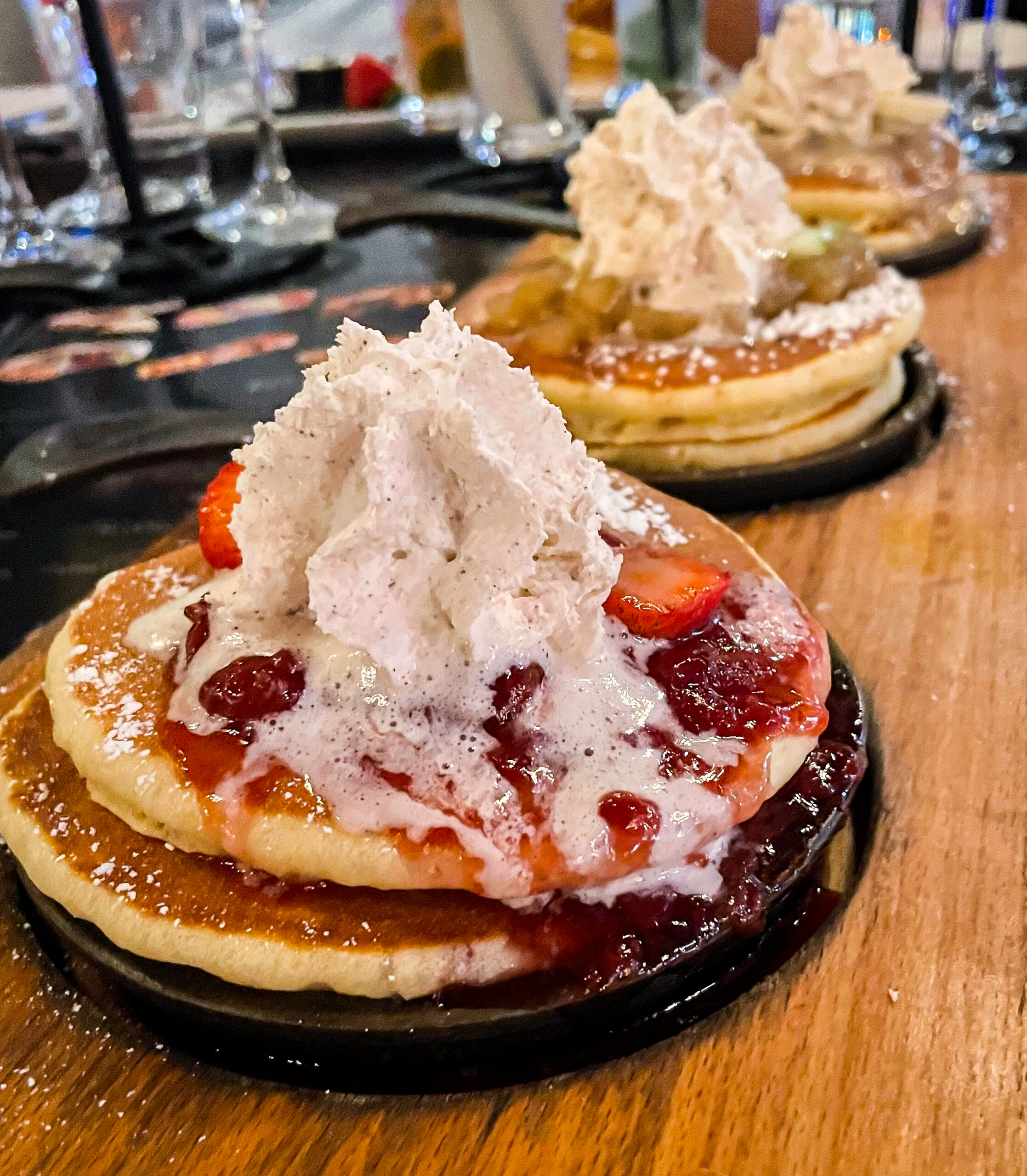 Where to Stay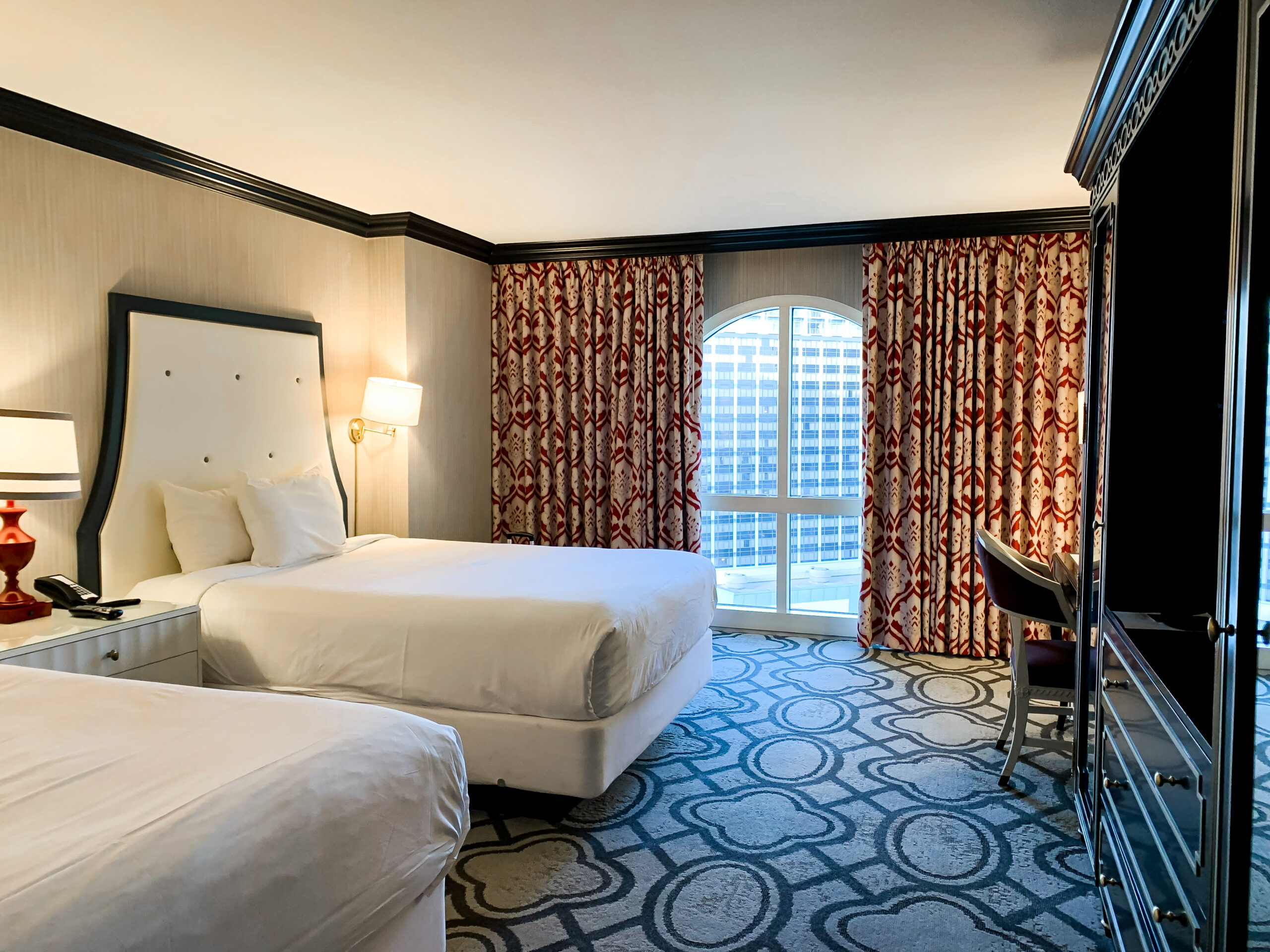 I could give dozens more great recommendations in Vegas! There is so much to see and do, and this is a great place to treat yourself to an August getaway without breaking the bank.
---
2. San Antonio, Texas
Known For: Downtown Riverwalk and the Alamo
Average August Temps: high of 97°F (36°C) and low of 74°F (23°C)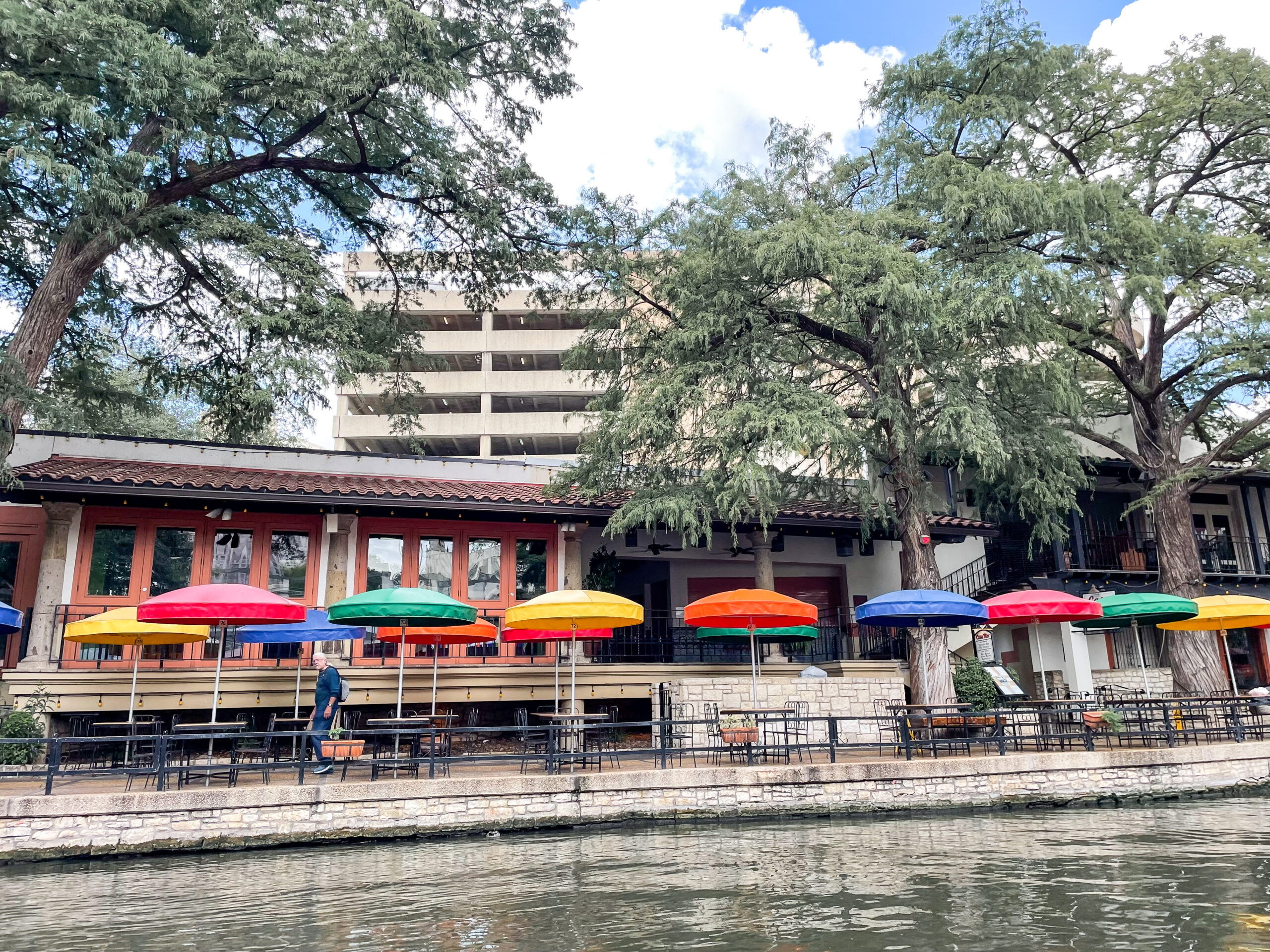 San Antonio is known for its colorful and energetic Riverwalk downtown that offers plenty of fun activities for travelers on a budget. The River Walk is a must-visit activity that is free to explore, with plenty of shops, restaurants, and sight-seeing along the way.
Most schools in San Antonio start mid- to late-August, so if you time your visit right you should expect smaller crowds and better prices around that time.
Although San Antonio is a popular destination, I found the prices in the San Antonio area to be generally reasonable (or maybe it was the shock of coming in from LA). Some touristy areas can be more expensive, but overall this is a great place to enjoy without over-spending.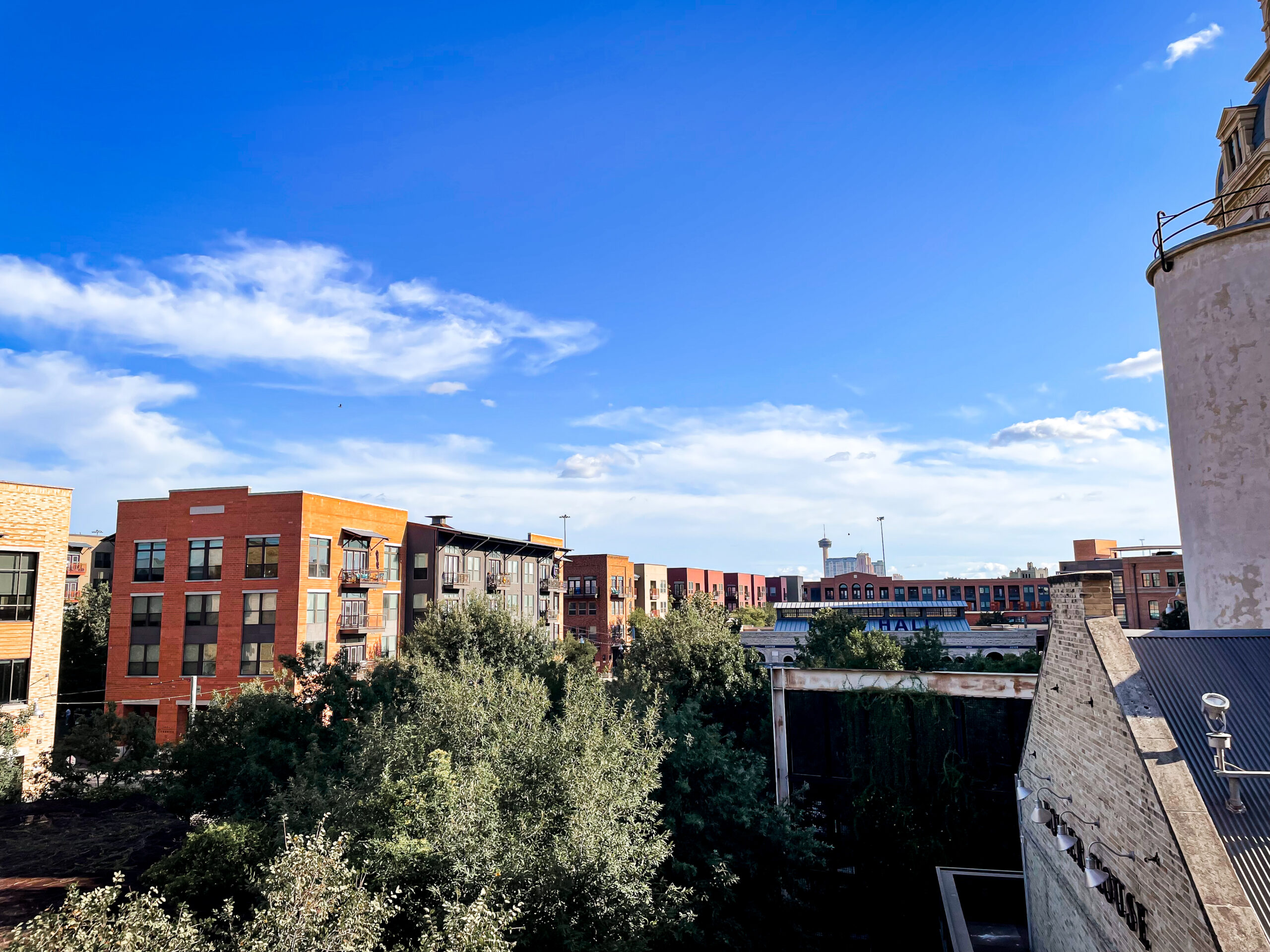 Things to Do: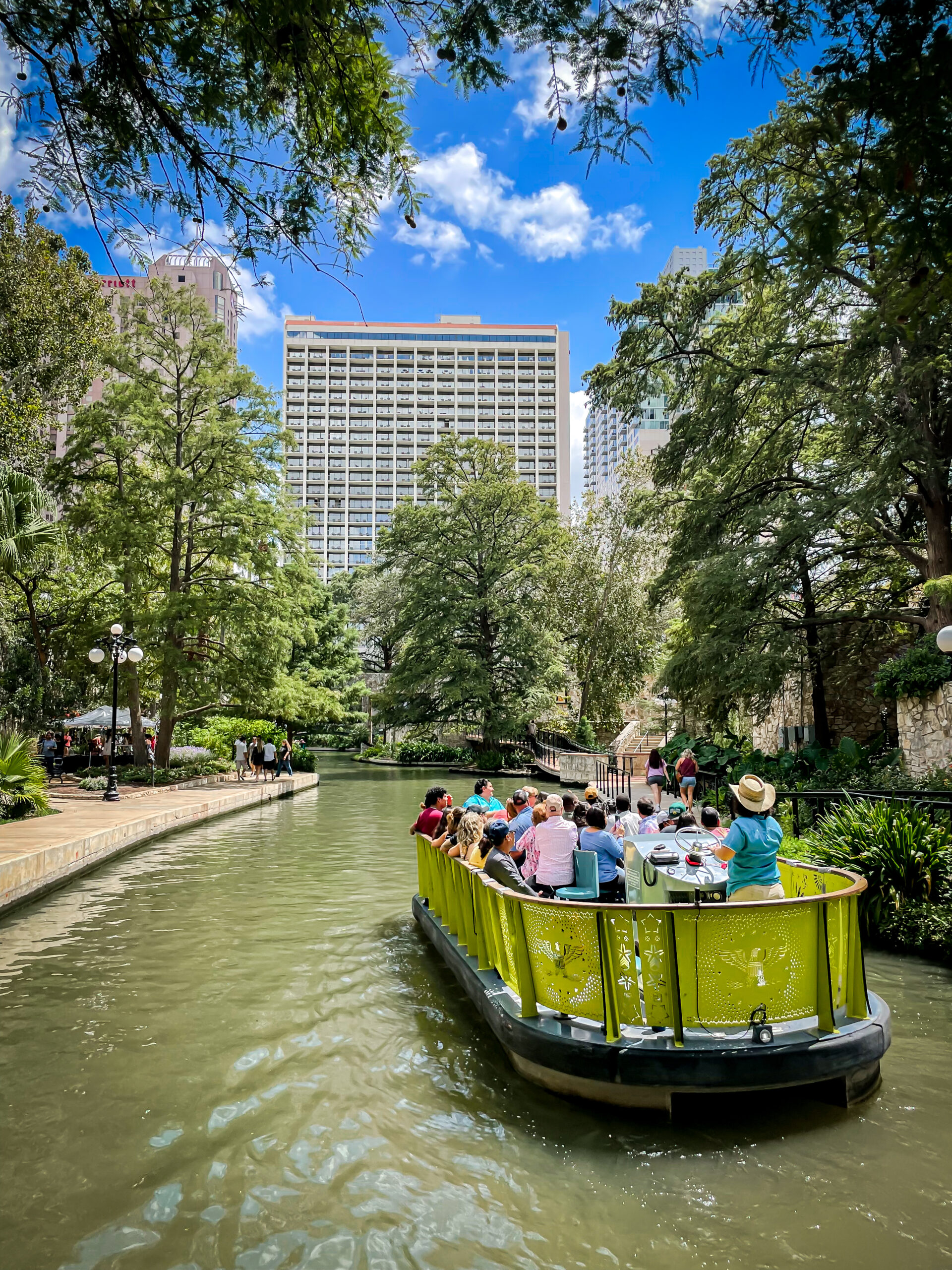 Places to Eat
Umiya – the bang for your buck at this delicious all-you-can-eat sushi restaurant cannot be matched!
The Box Street Social – incredible brunch with homemade donuts (photos below)
Sangria on the Burg – catch their Taco Tuesday, $6 burger Wednesday or happy hour
Check out the Pearl District and Hotel Emma, then grab food from the Food Hall at the Bottling Department
Summer Moon Coffee
Bar 1919 – fun speakeasy bar near downtown offering happy hour
Breakfast from Magnolia Pancake Haus – omg you must order the apple Dutch baby pancake! Photographed below.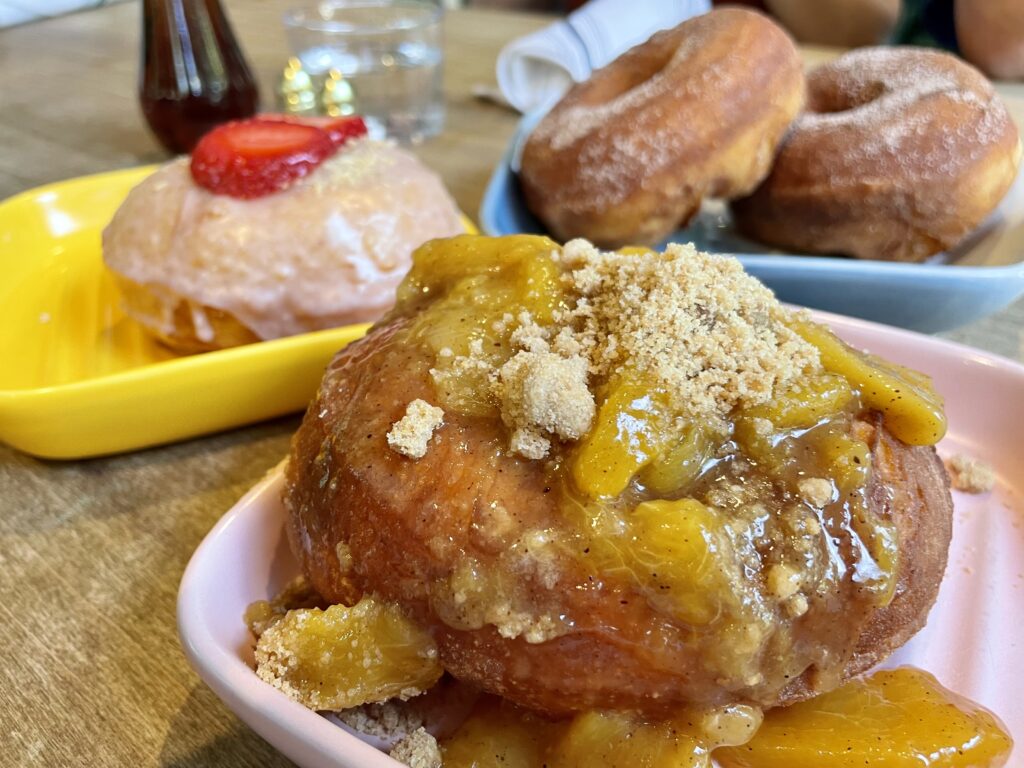 Where to Stay
If you want to splurge a little, I highly recommend the Canopy Riverwalk Hotel! The rooms are comfortable and cute, and the restaurant and bar on property are outstanding. Great location on the River Walk too!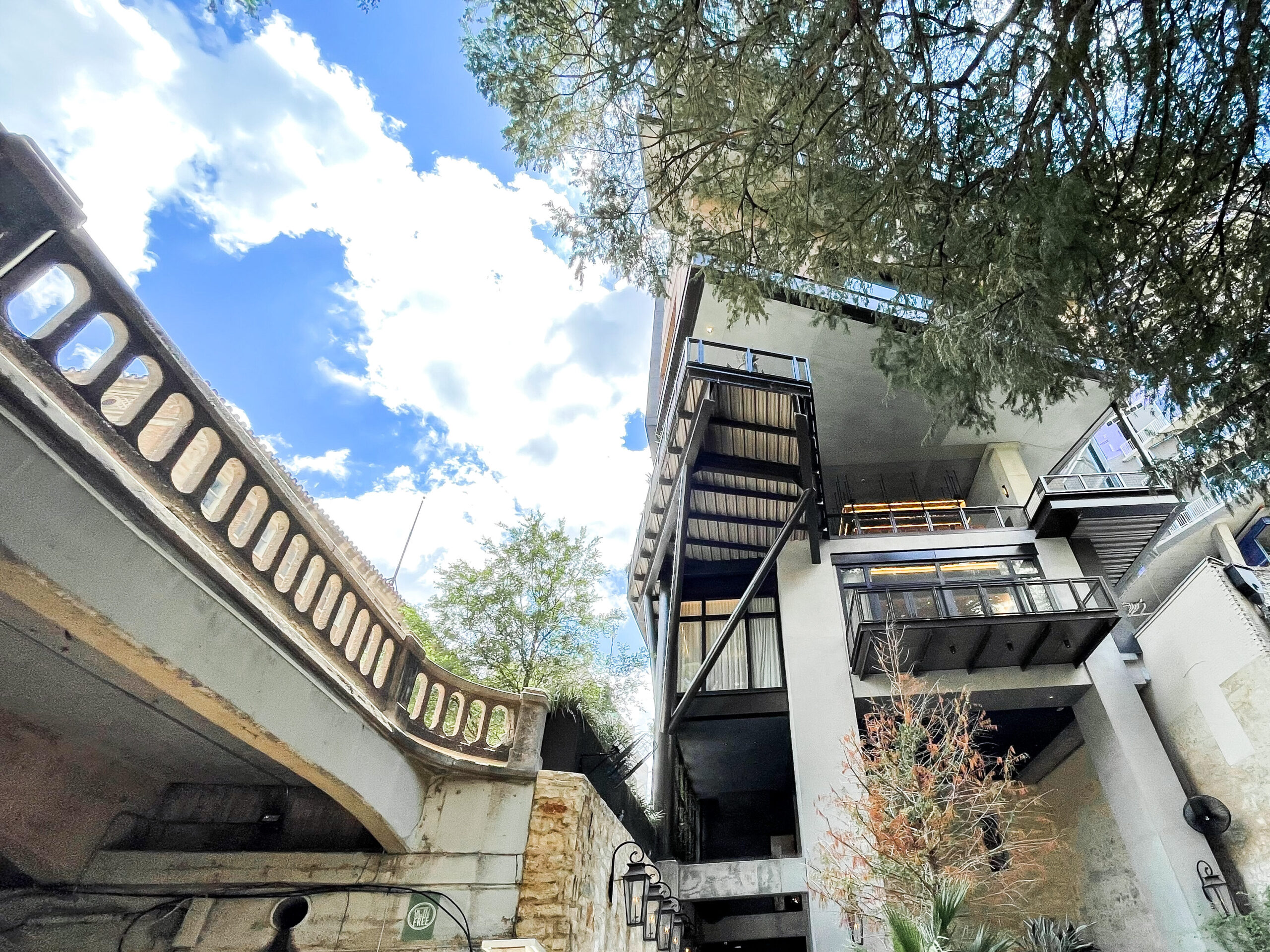 ---
3. Gatlinburg, Tennessee
Known For: Vacations near the Great Smokey Mountains
Average August Temps: high of 85°F (29°C) and low of 63°F (17°C)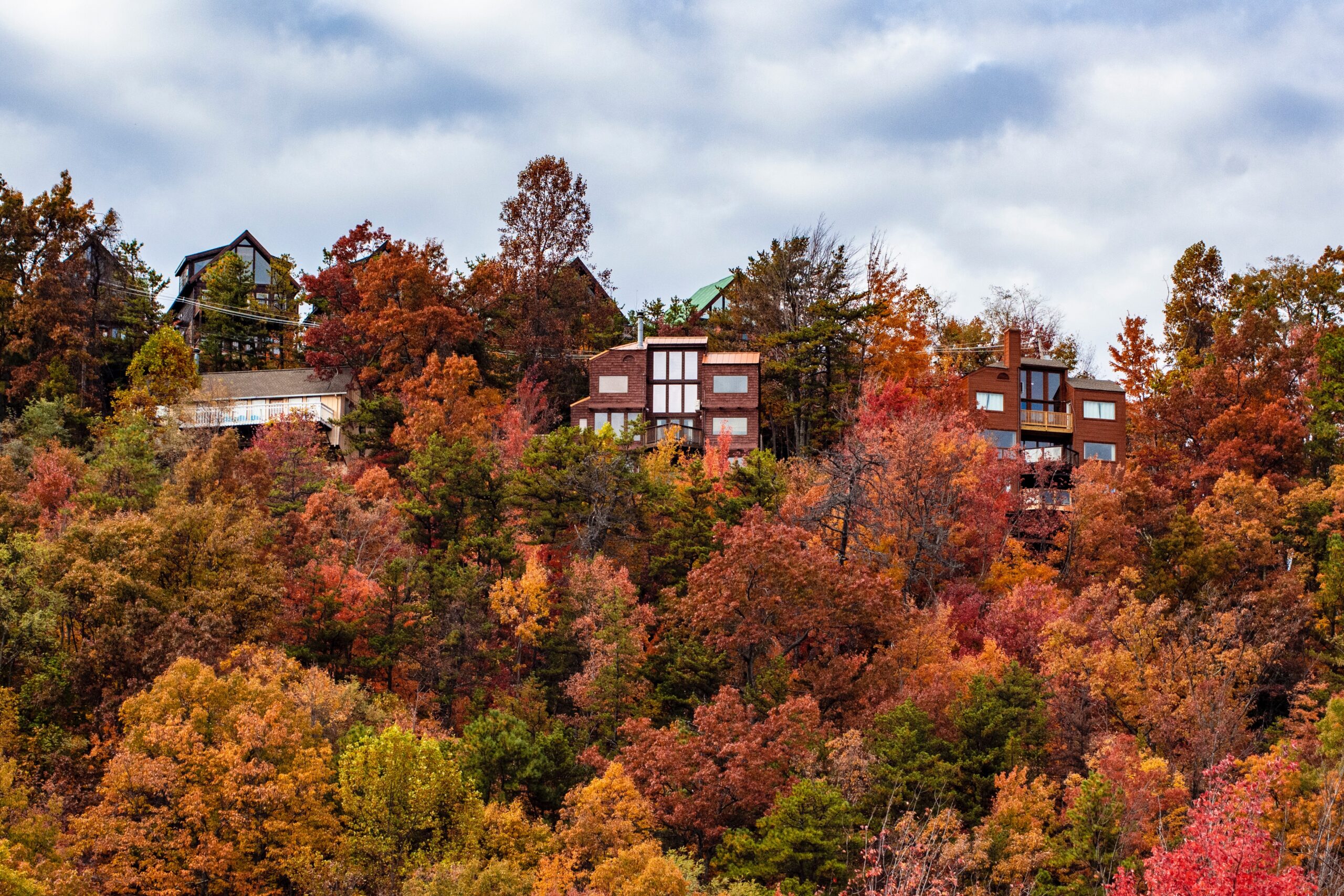 Let's head over toward the east coast for a minute and give some love to the charming mountain town of Gatlinburg, Tennessee.
Nestled in the Great Smoky Mountains, Gatlinburg's perfect summer weather and mountain vibes make it perfect for a cheap August getaway. There are plenty of free things to do, or you can spend your time strolling the downtown streets or getting lost in the forest. This location is great for a romantic getaway or a family trip with kids (surprisingly yes, it works well for both of those things).
Things to Do:
Stroll around the streets of downtown Gatlinburg
Visit the Great Smoky Mountains National Park
Ride the Moonshine Mountain Coaster
Zip Line through the mountain forest
Visit the Titanic Museum in Pigeon Forge
Shop at the Village Shops
Check out the views from the 680-foot Gatlinburg Sky Bridge on the famous SkyLift Park.
Places to Eat
Where to Stay
---
4. Astoria and Seaside, Oregon
Known For: Small Beach Town
Average August Temps: high of 68°F (20°C) and low of 50°F (10°C)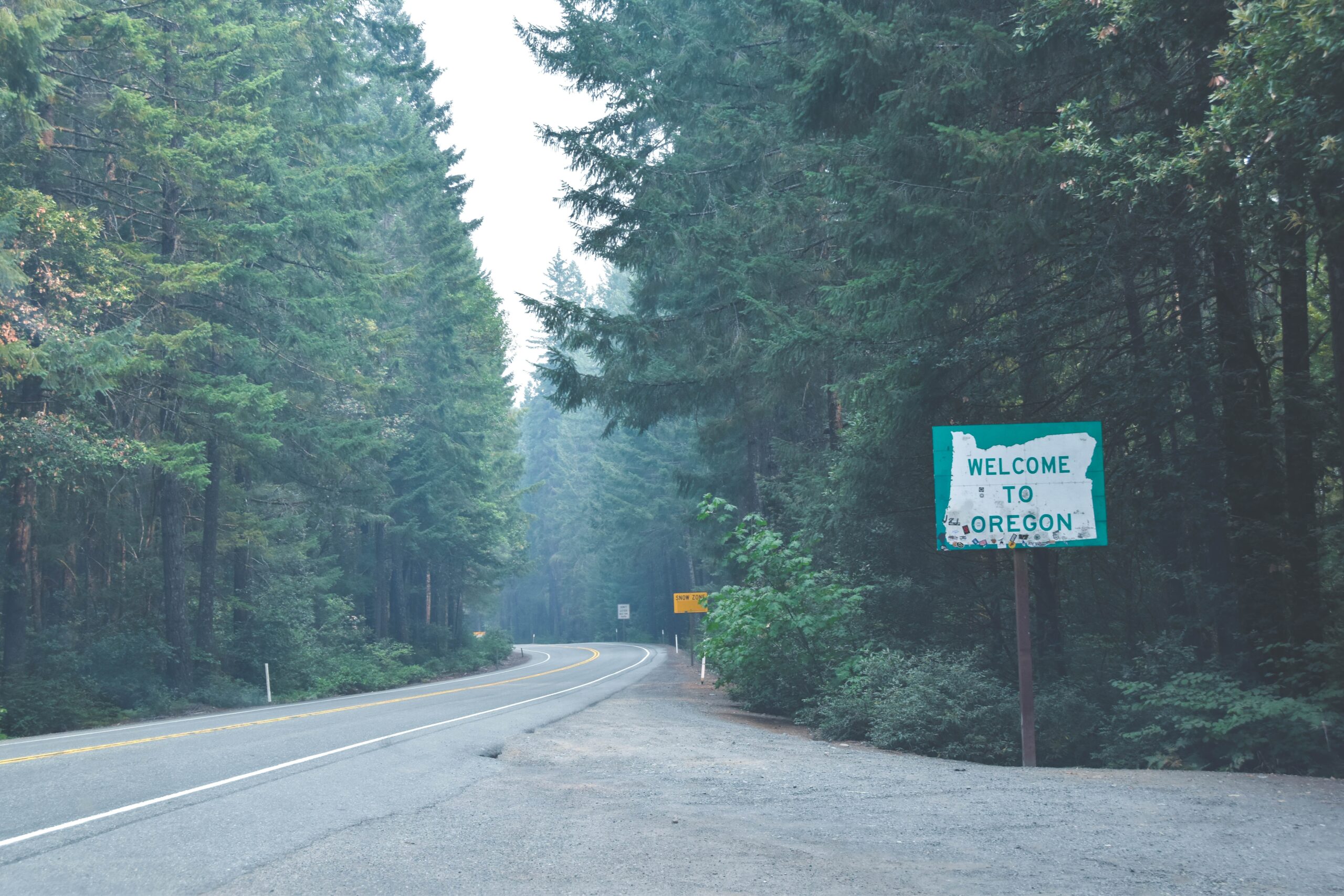 Seaside is a charming small town with a beautiful coastline, shops, and plenty of outdoor scenery, all at affordable prices. The August weather will provide a lower chance of rain and more opportunity to soak in the nature around you.
I recommend also checking out Astoria, which is just a short 30-minute drive north with even more things to explore.
Things to Do:
Hike the trails at Ecola State Park
Climb the observation tower in Astoria
Tour the Flavel House Museum in Astoria (photos below)
Play Plunko in downtown Seaside
Fly a kite at the beach
Explore Lewis & Clark National Park
Try some of the 172 flavors of salt water taffy from the Seaside Candyman
Shop at the Seaside Outlet Malls
Take walks on the beach at sunset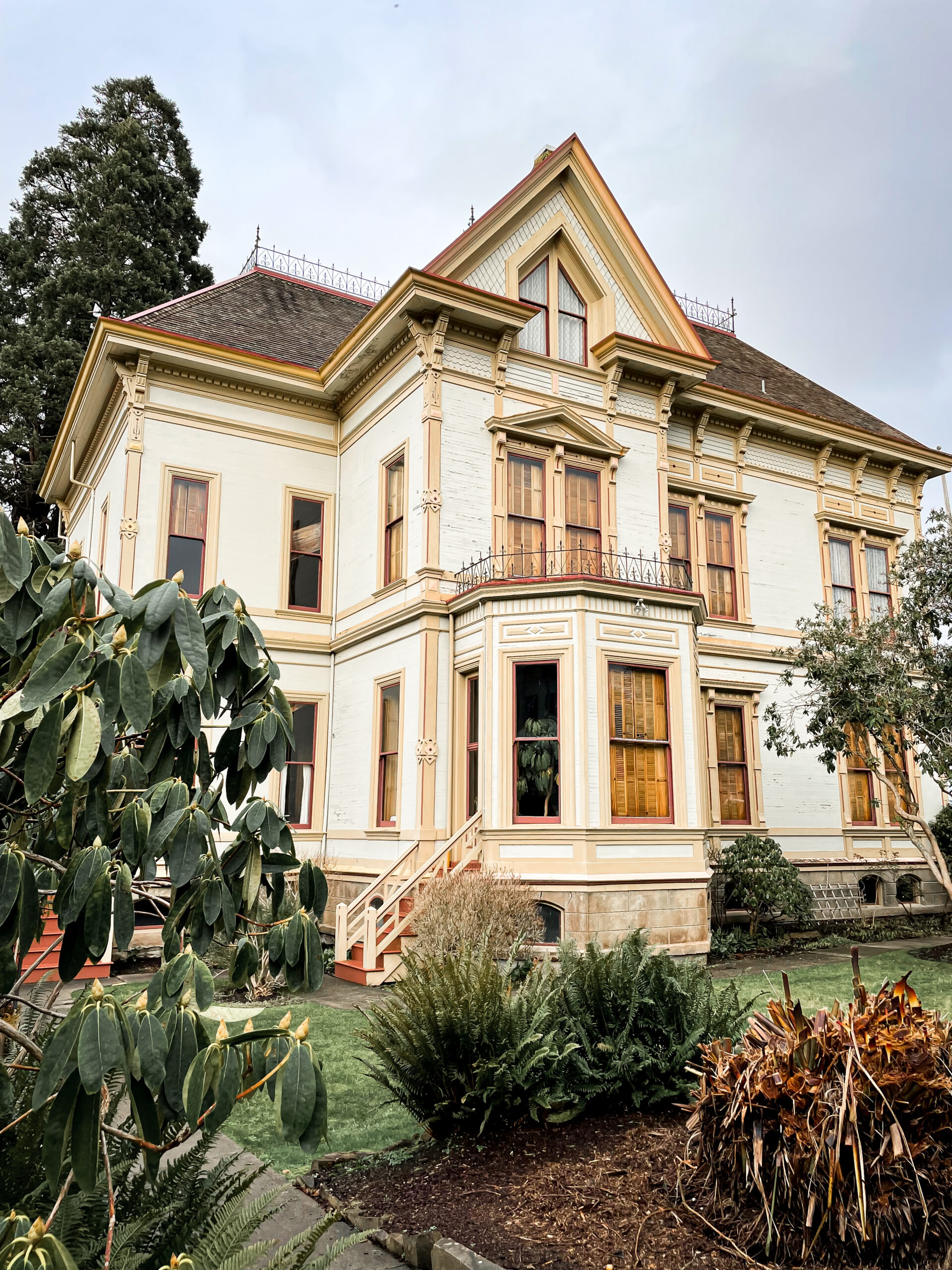 Places to Eat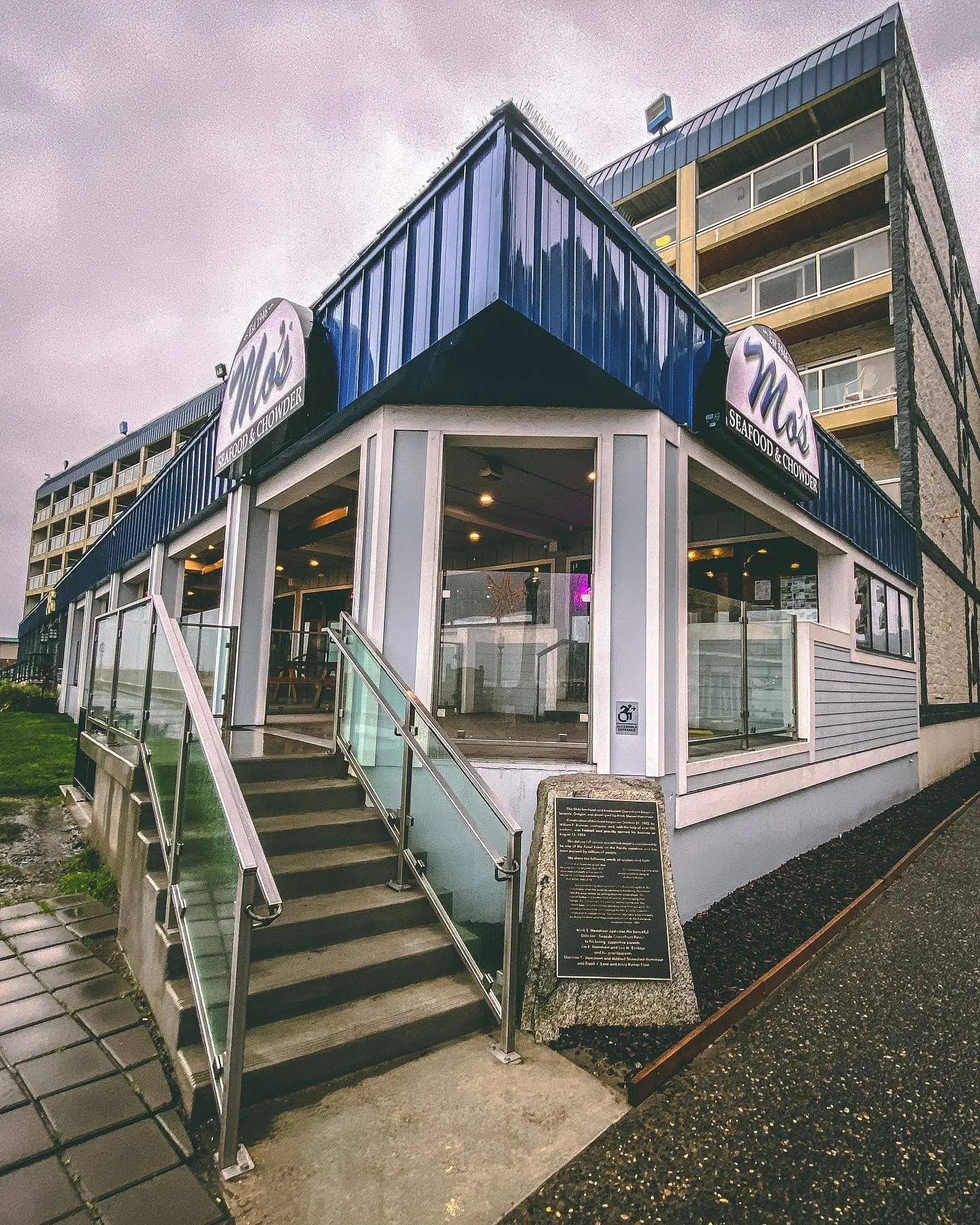 Where to Stay
Inn at the Prom -oceanside view from the property, great location. Some rooms have spa baths and ocean views.
Rivertide Suites – pull out sofa in each room, makes it great for families
Gaea Vacation House – great for groups or families, sleeps 6
---
5. Yosemite National Park, California
Known For: World-Class Hiking and Nature Views
Average August Temps: high of 84°F (29°C) and low of 50°F (10°C)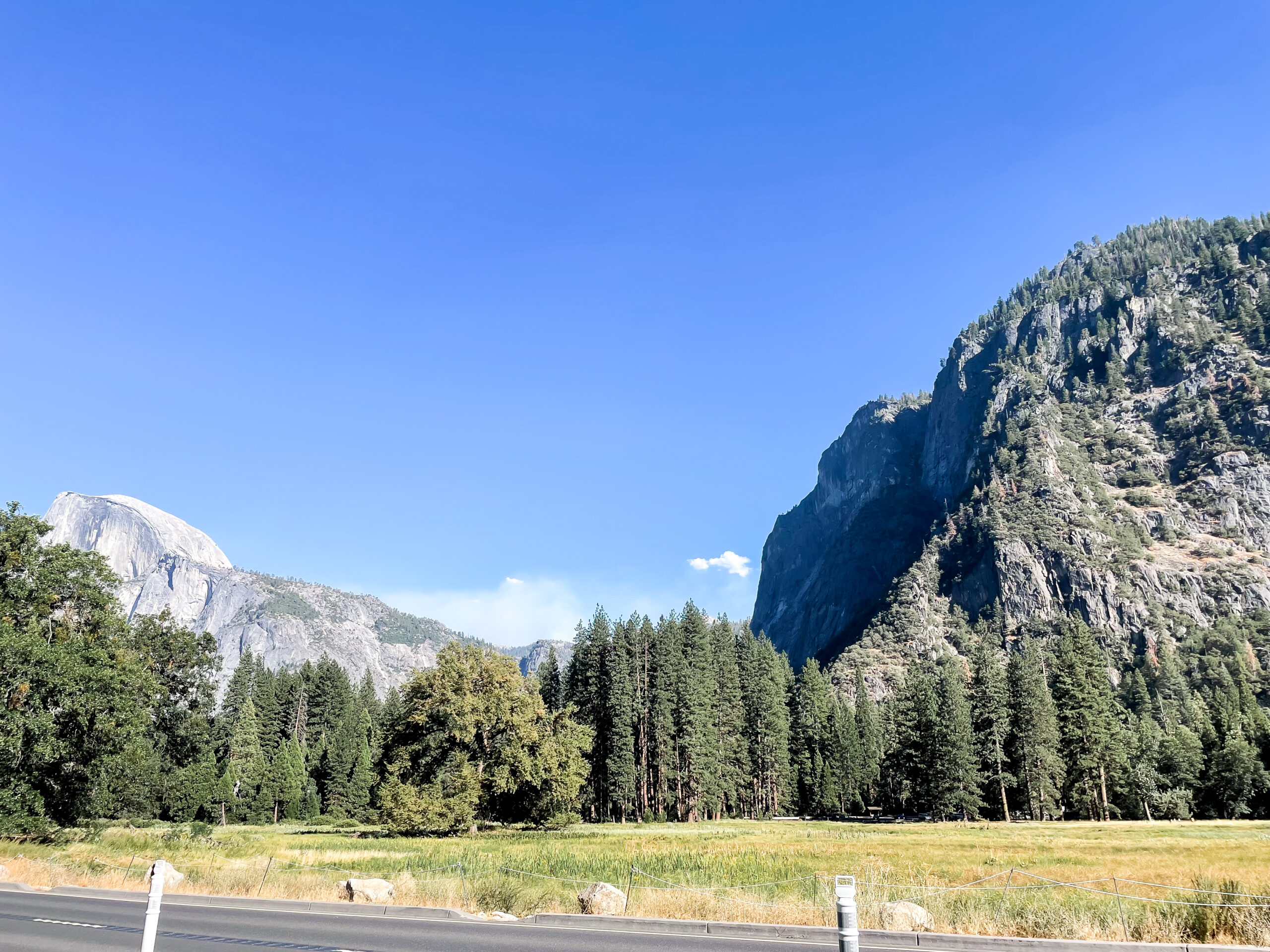 Whether you're an avid hiker or not, everyone should visit Yosemite at least once! The views are absolutely stunning. There is truly nothing else like it.
This ranks nicely on cheap places to visit in August because the temperatures make it great for hiking and exploring. And because you'll spend most of your time in the park, the cost for lodging and transportation are the majority of your total costs.
Things to Do:
For an advanced hiking adventure, check out the Half Dome Cables. You'll need to get a permit in advance, but this is an epic hike and worth the effort!
Hike up to Nevada Falls (the first portion of the journey to Half Dome). You do not need a permit for this portion.
Rent a bike and explore the park
Approach the park from Wawona Road on the south to catch Tunnel View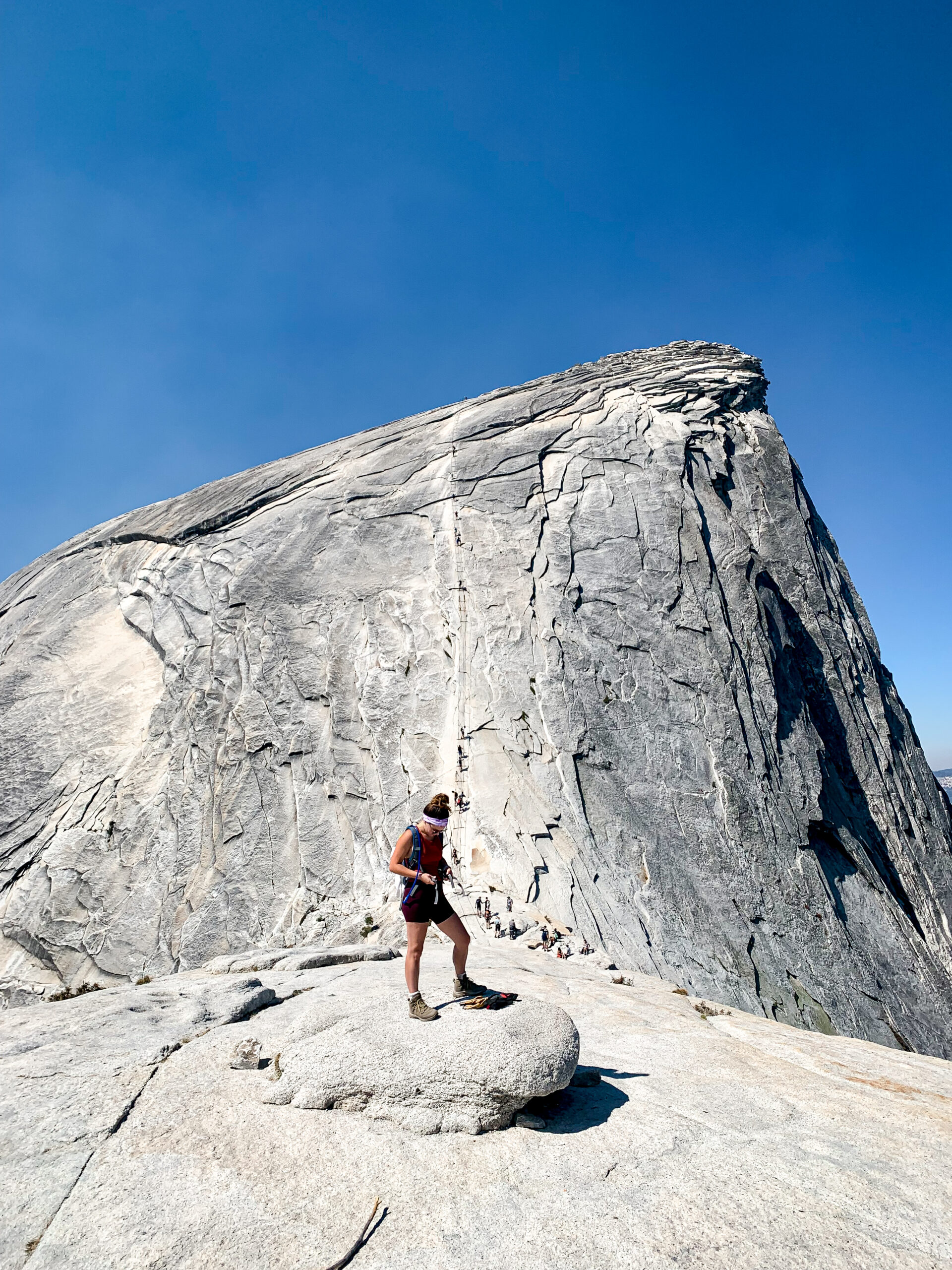 Places to Eat
Breakfast at the Ahwahnee Dining Room – gorgeous dining room (photos below)
Ahwahnee Bar
1850 Restaurant – gastropub in Mariposa
June Bug Cafe – Midpines
Pizza Deck at Curry Village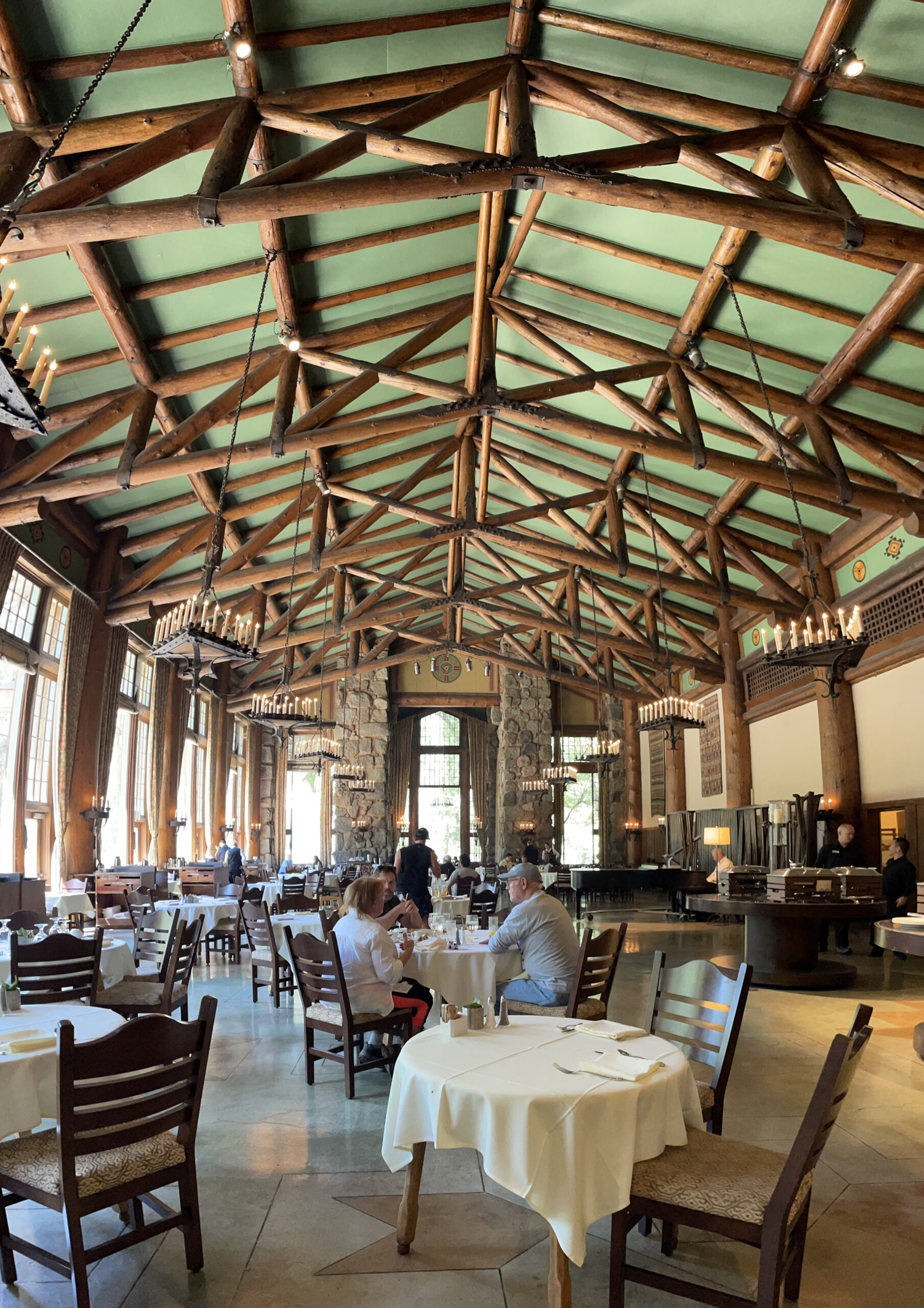 Where to Stay
---
6. New Orleans, Louisiana
Known For: Nightlife, Mardi Gras, and Cajun Cuisine
Average August Temps: high of 90°F (32°C) and low of 74°F (23°C)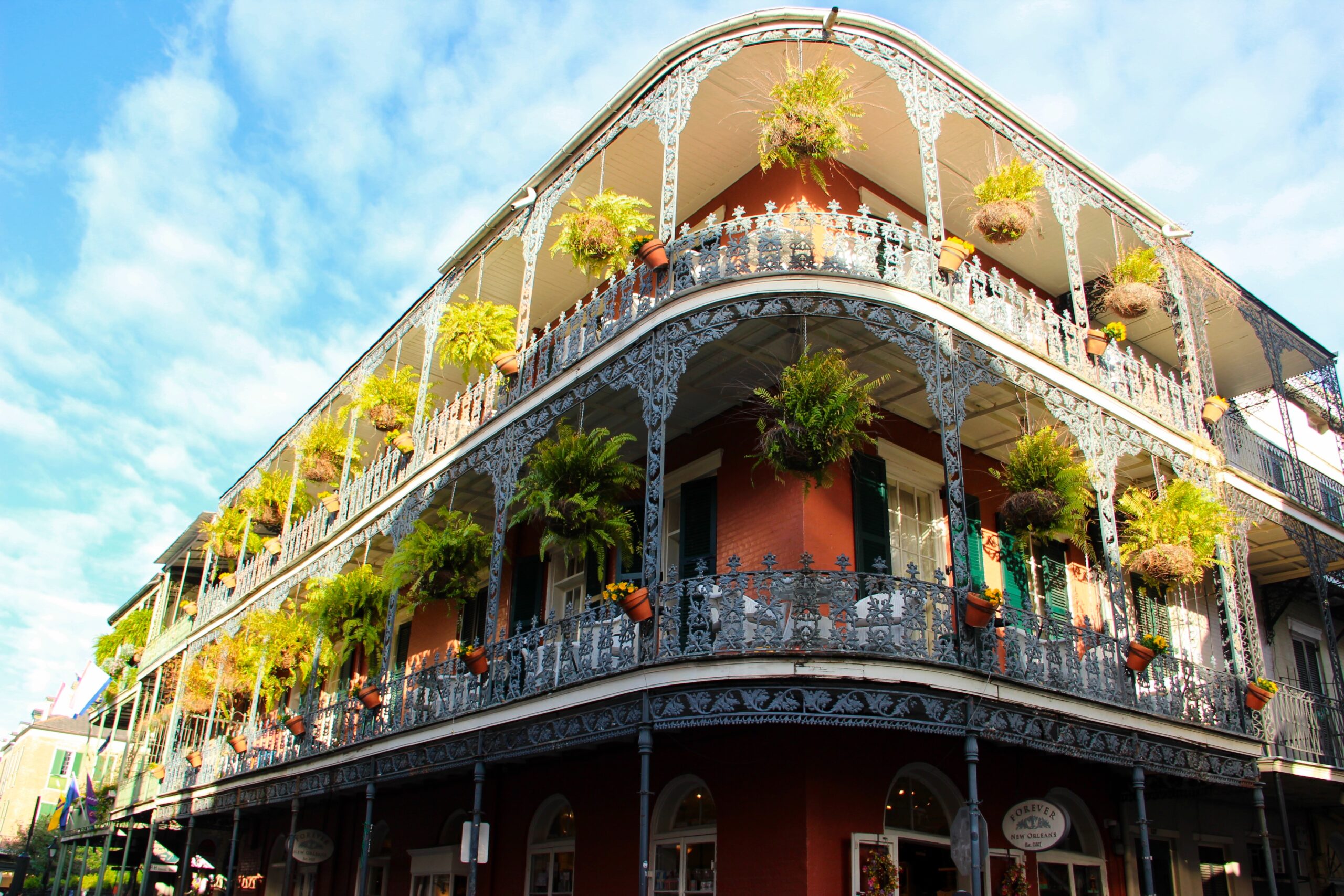 New Orleans, Louisiana is a unique and energetic city that is particularly lively in the month of August.
August falls at the end of the summer season in New Orleans, but the city's hot and humid climate continues through the fall. This doesn't stop New Orleans from celebrating with plenty of festivals and events during August.
New Orleans is also a great city to visit on a budget in August. While the summer is considered peak tourist season, August however is actually considered the city's shoulder season, meaning hotel prices tend to drop significantly. Also, New Orleans is a great city to explore on foot or with a bike, allowing you to take in the culture of the city for free.
Things to Do:
Stroll around Bourbon Street
Take a swamp and bayou boat tour
Ride the old fashioned streetcars around town for only $1.25
Listen to live music on Frenchmen Street
Visit the French Quarter and Garden District
Tour The Sazerac House distillery and enjoy samples
Rent bikes and wander around the waterfront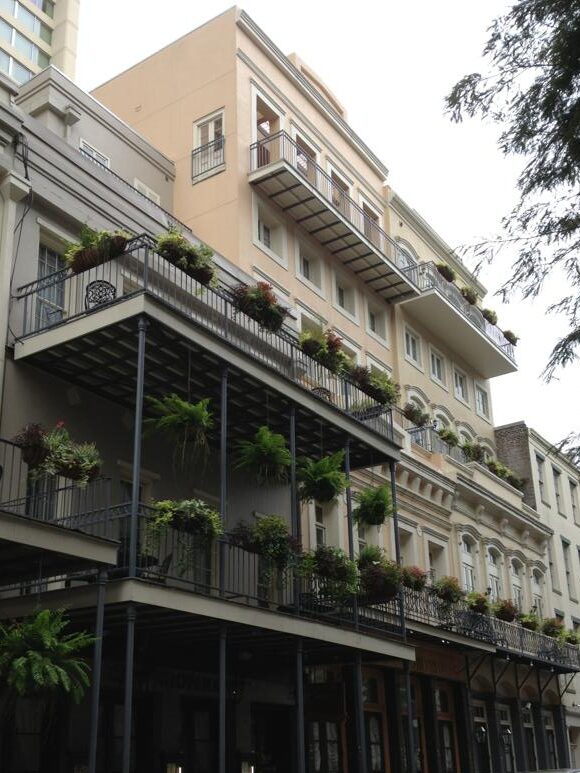 Places to Eat
Cafe Du Monde – the obvious New Orleans favorite! The beignets are really quite delicious.
St. Roch Market – a food hall with award-winning chefs
Brennan's – upscale Creole cuisine, serving unique flavors like turtle meat soup and their world famous banana's foster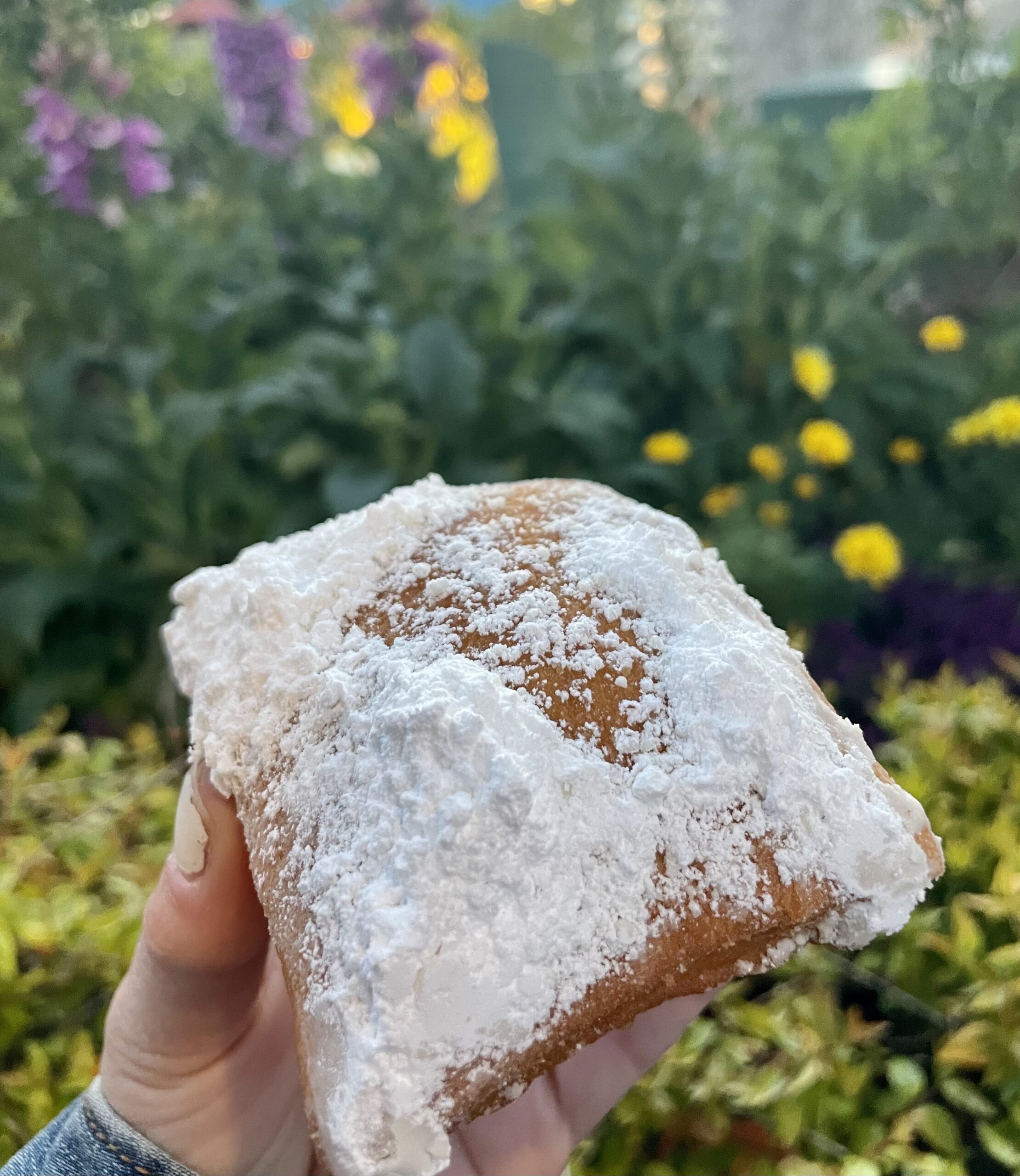 Where to Stay
---
7. Portland, Oregon
Known For: Breweries and the Willamette River
Average August Temps: high of 80°F (27°C) and low of 59°F (15°C)
With its hipster vibe and endless food options, Portland is a foodie's paradise. Food carts are a staple here, offering a wide range of cuisine options that are not only affordable but also delicious.
August is a great time to visit because of the near-perfect weather for exploring the beauty of the Northwest and it's many wineries. If you've ever watched Portlandia, you'll understand the hipster and quirky vibes that you are sure to find in Portland, Oregon!
Things to Do: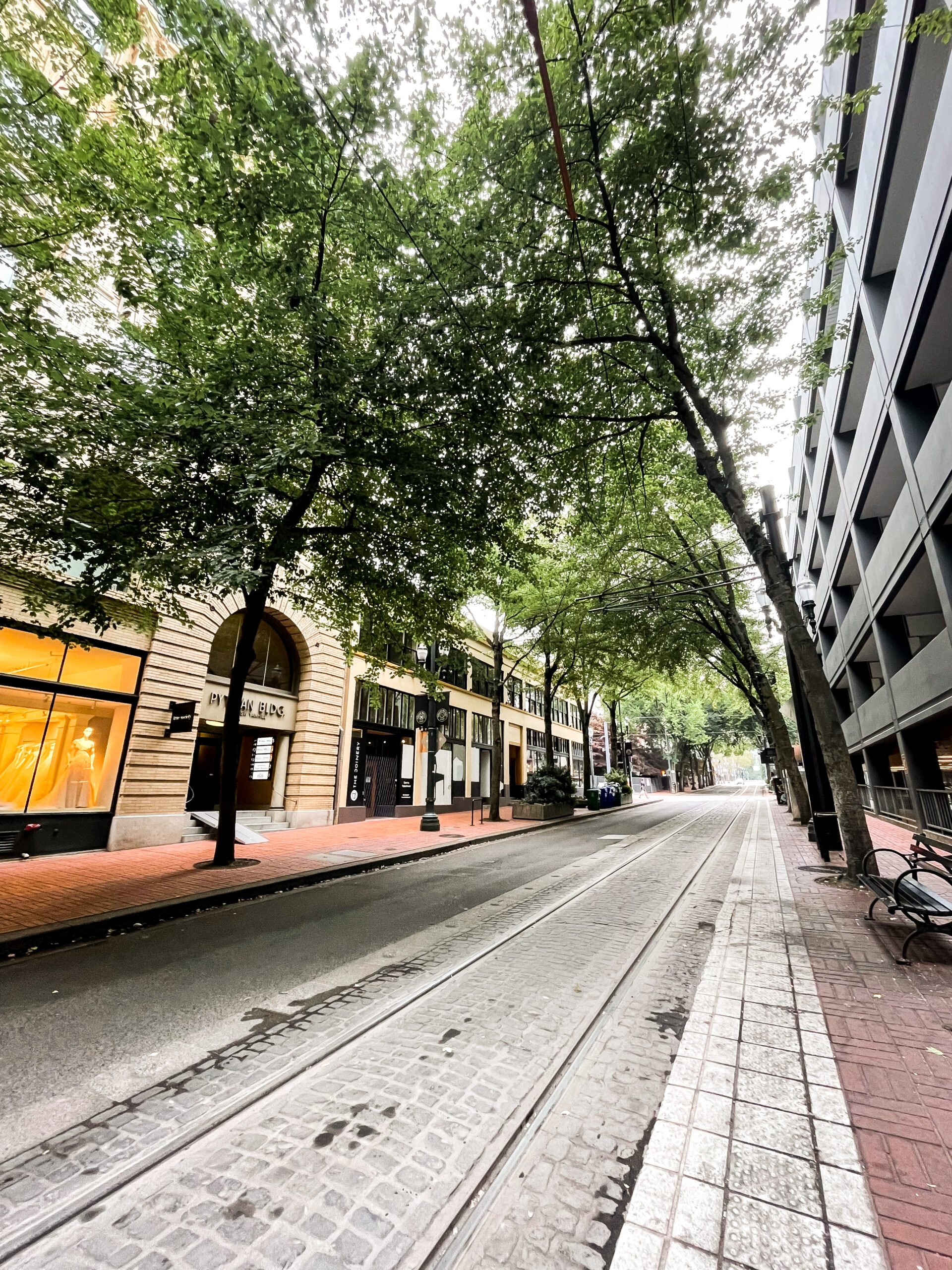 Places to Eat
Stumptown Coffee
Multnomah Whiskey Library – you'll likely need a reservation, but this is super worth it for the experience!
Voodoo Doughnut – unique and quirky doughnuts
Portland City Grill Happy Hour – undoubtedly the best happy hour with an incredible view of the city
Bamboo Sushi
Screen Door – popular brunch spot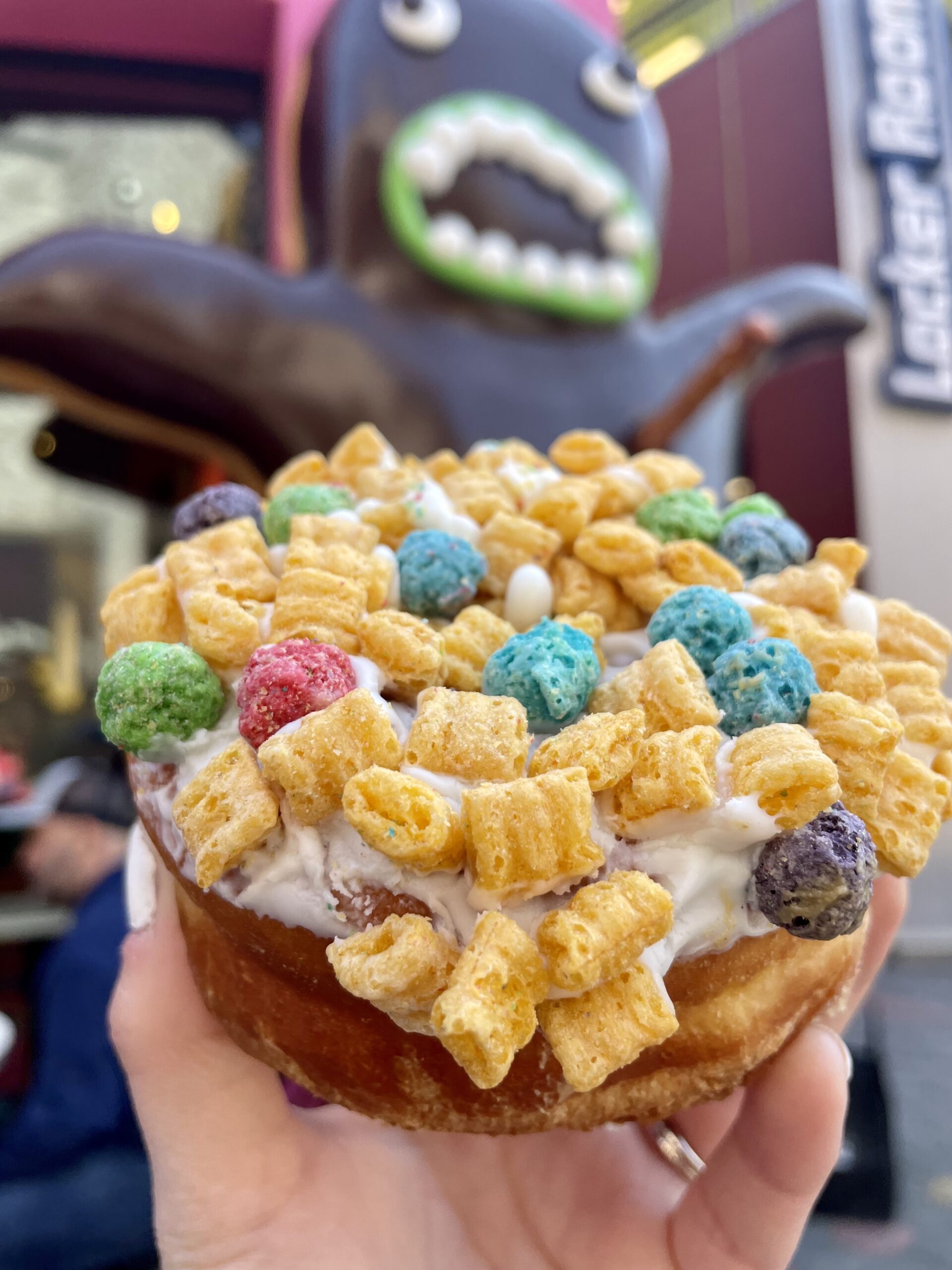 Where to Stay
About 30 minutes outside of Portland toward the Gorge you'll find McMenamins Edgefield Hotel . This is a renovated old boy's orphanage which now houses a quirky brewery, hotel, spa, winery, and amphitheater.
Moxy Hotel Downtown – clean, affordable and great location. Plus, free welcome drinks!
---
Other Travel Articles You Might Like
Travel Tip Tuesday – A Collection of Great Travel Tips
Best Hotel Hacks to Save You Money
---
Which of these cheap places to visit in August are going on your travel list?
Well, who says you can only pick one?
These destinations are all great choices for cheap places to visit in August when the weather and crowds are just right. In addition, the prices are also great during this time of year. So start booking your next August trip now and enjoy all the wonderful things these cities have to offer.
Happy travels!
-Hannah
This post was all about the best cheap places to visit in August in the US.
Like this post? Pin it for later!