The Blind Rabbit: A Secret Speakeasy Bar in Anaheim's Packing District
Hidden behind a bookcase inside the Anaheim Packing House, The Blind Rabbit speakeasy bar and restaurant is one of the best kept secrets in Orange County, California. The dimly lit, prohibition-style bar offers a unique dining and drinking experience that transports guests back to the 1920s.
I've been to this spot many times, and it never fails to impress me! In this post, I'll share all about why you should visit this magical little corner of Anaheim, how to get reservations, best things to order, and what to expect during your visit.
This post is all about The Blind Rabbit in Anaheim, California.
Where is The Blind Rabbit?
Located inside the Anaheim Packing District, The Blind Rabbit is situated in the heart of Orange County, California, making it easily accessible from all over the region. The Anaheim Packing District is a trendy food hall with a collection of food vendors in all styles, and The Blind Rabbit is just one of the many featured restaurants.
The Packing District is conveniently located just under 2 miles from Disneyland in the heart of Downtown Anaheim. There's also live music and other events happening regularly, so it's worth checking out the schedule before you go.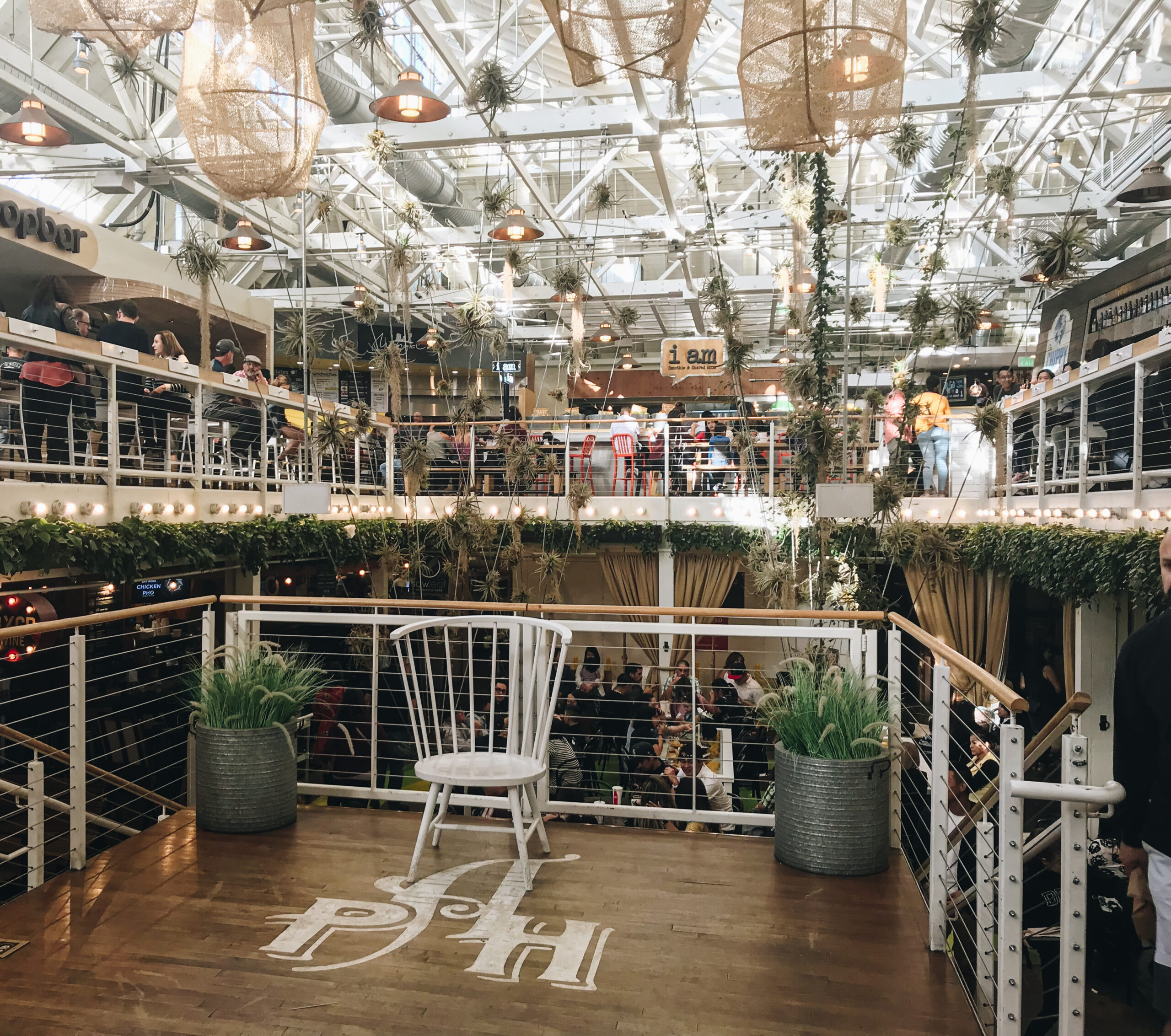 How to Find The Blind Rabbit Entrance
The Blind Rabbit is a true speakeasy with a not-so-obvious entrance. They actually post the geo coordinates on the website instead of the address: 33°49'54.7″N 117°54'42.6″W
But for the easier route, just look for the host stand near the Rolling Boil beside the sake barrels and the black rabbit handle bar.
You'll be surprised at where the door to the restaurant actually is! It's a fun way to add an element of surprise and tie back to the true prohibition era speakeasy vibe.
What Makes The Blind Rabbit So Special?
The Blind Rabbit stands out because of its 1920s bar atmosphere paired with incredible food and craft cocktails that will impress you every time. Sometimes restaurants nail it on the decor and the theme, but fail to deliver on the rest. But The Blind Rabbit delivers all around!
The attention to detail and dedication to creating a one-of-a-kind experience is what makes The Blind Rabbit special, and why it's one of my favorite speakeasies in the world.
Vibe
I love dedication to a theme! As a speakeasy, the restaurant is designed to be a bit mysterious and exclusive. The dimly lit interior is reminiscent of the Prohibition era, with antique décor and vintage furnishings that transport you to a different time.
The walls are covered in old photos, newspaper clippings, and art deco accents. The space is cozy and intimate, with seating options ranging from booths to tables and a horseshoe bar with bar stools.
The overall vibe is classy and sophisticated, but also relaxed and comfortable, making it the perfect place to unwind or celebrate a special occasion. Being tucked away without any windows, you really feel like you escape the world for a bit.
The Red Light Bulb
They have a red light bulb hanging from the ceiling that goes off from time to time. I got curious and asked the bartender. He said that in prohibition era it signaled that the authorities were coming, but they use it at the restaurant to signal when food is ready from the kitchen. Very clever!
The Blind Rabbit Reservations
Remember when I said the restaurant was intimate and quaint? That's because they only have a small handful of tables plus bar seats seating a total of 30 people at one time. It's a very small restaurant, which also adds to the exclusivity factor.
For this reason, The Blind Rabbit is reservation-only and you'll need to make a reservation in advance. Reservations open two weeks in advance and I recommend booking quickly, especially if you're looking to go on a weekend. They book up VERY fast.
Do yourself a favor and set an alarm so you remember. You won't want to miss it.
How to Make Reservations
Reservations can be made online at The Blind Rabbit's website up to 14 days in advance. With a small number of tables, they try to avoid cancellations so they require a credit card at the time of booking, just to secure the reservation.
If you do need to cancel, you can do so up until 24 hours prior to the reservation (please check with the restaurant on this in case they change the policy).
Menu Prices
The prices at the Blind Rabbit are on the higher side, but they're certainly reasonable given the quality of the food and drinks. Cocktails start at around $16 and go up from there, while food items range from about $10 to $25 on average. Keep in mind that this is a speakeasy, so you're paying for the experience as much as anything else.
Hand-Crafted Cocktails
The Blind Rabbit's incredible cocktail creations are what draw in the crowds, including me!
The cocktail menu changes seasonally and is expansive, so there are plenty of options to choose from. Everyone I've taken here has always found something they loved, even if they don't like spirit-forward drinks. The bartenders will talk you through your preferences if you're stuck, so it's not as intimidating as it may seem.
Absinthe
My husband is a big fan of absinthe and they do absinthe right at The Blind Rabbit!
They not only have a variety of options, but they bring you the old-school absinthe water dripper to the table with a sugar cube and slotted spoon to properly activate the absinthe. Always a fun experience!
They also feature a couple of absinthe cocktails, including one called "Absinthe Minded." The puns get me every time…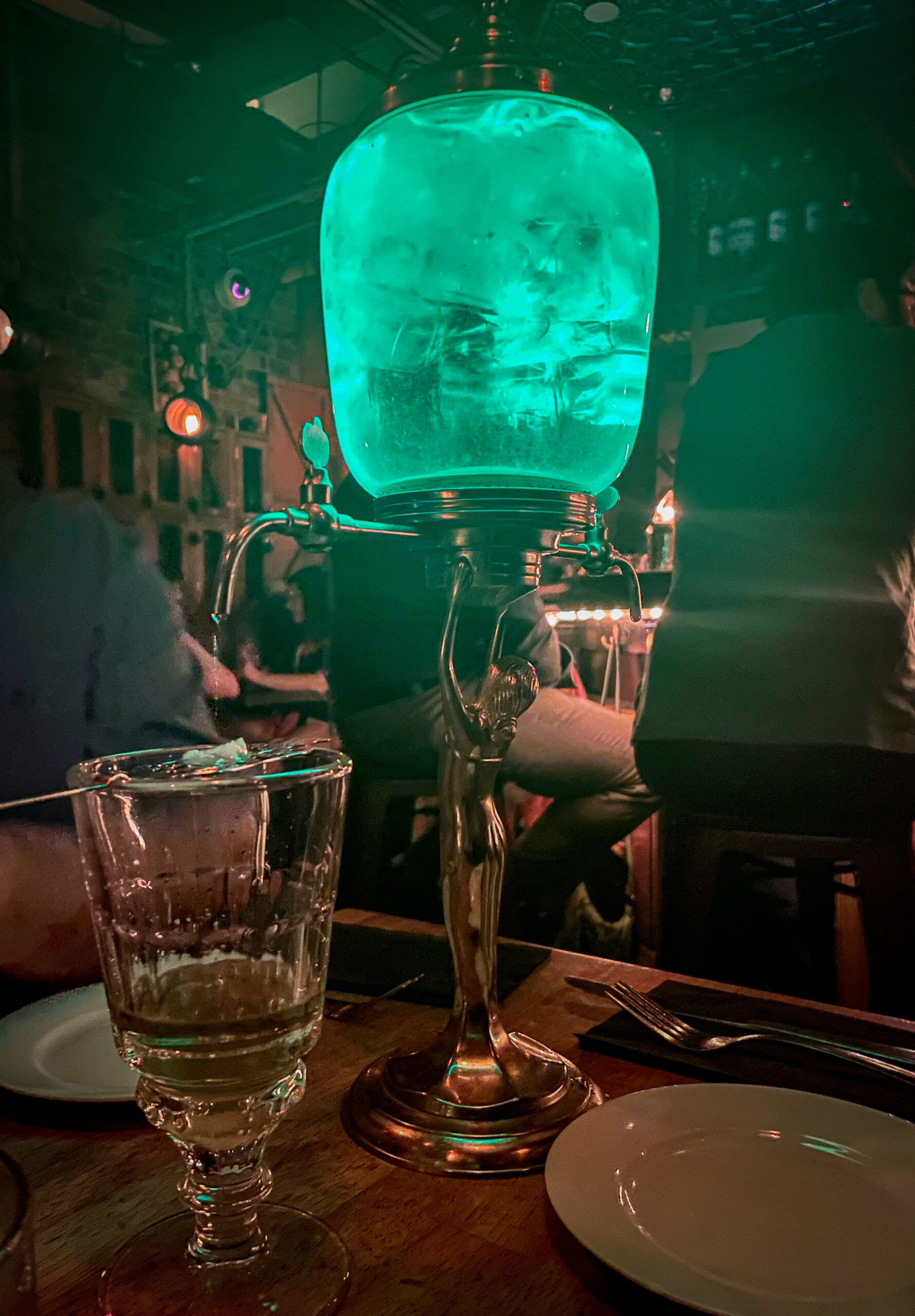 Classic Cocktails
Like any good speakeasy, the cocktail list has a dedicated selection of classic cocktails. You can't go wrong with these options like the Old Fashion, Cosmopolitan, Sazerac, Daquiri, Sidecar or Negroni.
In this section, the Penicillin is my go-to favorite. If you've been following the blog, you probably know by now that this is one of my all-time favorite drinks made with scotch, lemon, honey and ginger. The Blind Rabbit's Penicillin is fantastic!
Seasonal Cocktails
This is where The Blind Rabbit mixology really shines!
I've been to a lot of craft cocktail bars where the seasonal drinks can be hit or miss. Or one of them is great but the next one is average. I'm not kidding when I say that EVERY SINGLE seasonal drink I've tasted from this bar is top notch.
I can't list them all for you (because I don't remember), but some of the standouts were:
Truth & Consequences – Sesame Scotch, Rye Whiskey, Demerara, Jamaican Bitters, BBQ Bitters
On Being Ernest – Cachaca, Coconut Rum, Pineapple, Strawberry, Lime, Vanilla (pictured below in the back)
Black Walnut Manhattan – Rye Whiskey, Amaro Averna, Black Walnut Bitters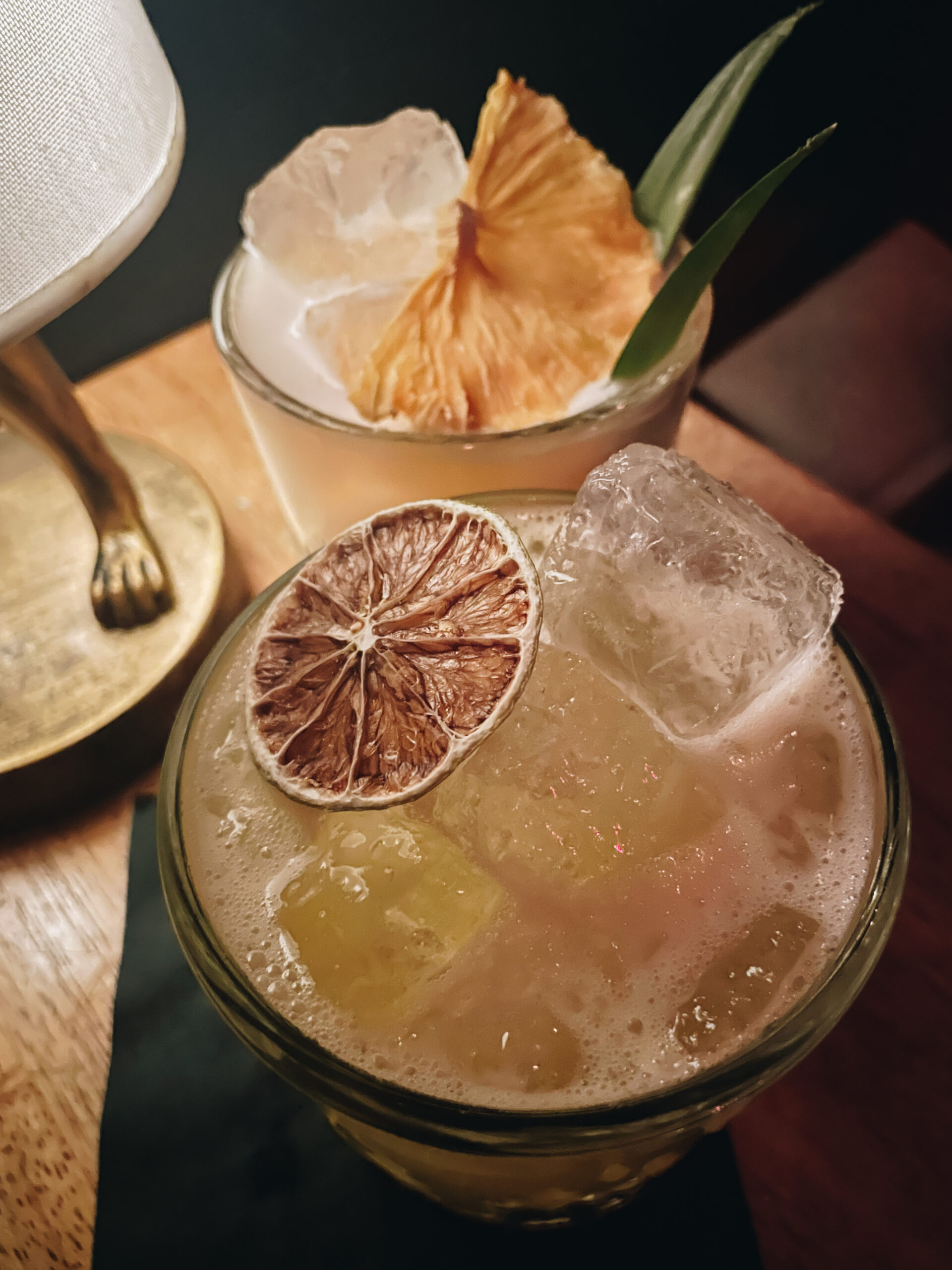 If you're unsure of the ingredients of what to order, just ask the server or bartender and they'll lead you in the right direction. The bartender even made us a smoked old fashion style drink off-menu one time which was incredible!
Food
While the menu at the Blind Rabbit isn't extensive, everything is made with care and attention to detail. food menu has a variety of small plates or full entrees, perfect for sharing or enjoying as a full meal.
Again, the menu changes seasonally, but here are some of my favorites:
Tater Tots – served with a side off mornay cheese sauce (great for sharing!)
Duck Confit Mac & Cheese
Blind Rabbit Burger – add the pork belly!
Fish & Chips
Steak Frites
Croissant Bread Pudding
Watermelon and Feta
The first three items we get almost every time we visit and share between two of us, because they are just that good!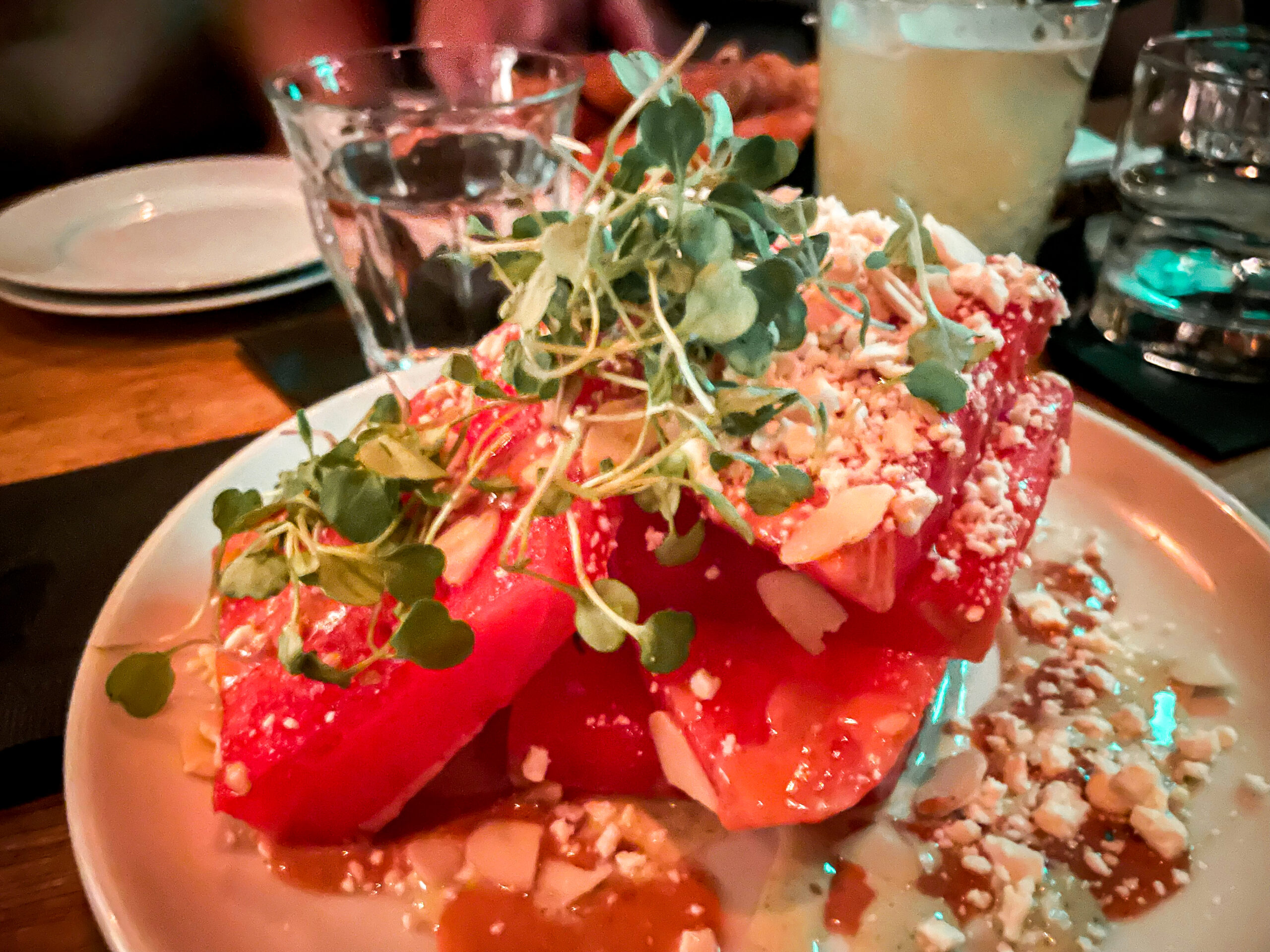 House Rules & FAQs
The Blind Rabbit has a few house rules to keep in mind:
It's Called a Speakeasy – They ask you to "please speak easily & keep it clean". In my words… keep it classy.
No Phone Calls – Texting and photos without the flash are okay
No Standing at the Bar – It's a very small space
Please no PDA
No Seat Switching
No Name-Dropping
How long will my table be reserved for?
Each table will have ninety (90) minutes to eat and enjoy drinks. All tables are reserved on a schedule for the night.
Is there a dress code at Blind Rabbit?
Not currently. The restaurant used to post a dress code including no ball caps, shorts or flip flops. However, as of now they are not enforcing a dress code, but encouraging guests to dress sharp.
Can you wear jeans to The Blind Rabbit?
Yes.
Where is the best parking for The Blind Rabbit?
The Anaheim Packing District offers a valet service for an extra fee. Or you can typically find street parking in the surrounding areas or a free public lot one block away.
Does The Blind Rabbit accept walk ins?
From time to time, they will accept walk-ins only if a reservation cancels or does not show up. It's rare and the chances are slim, especially since they advertise being reservation only. But if you can't snag a reservation, it's worth a try!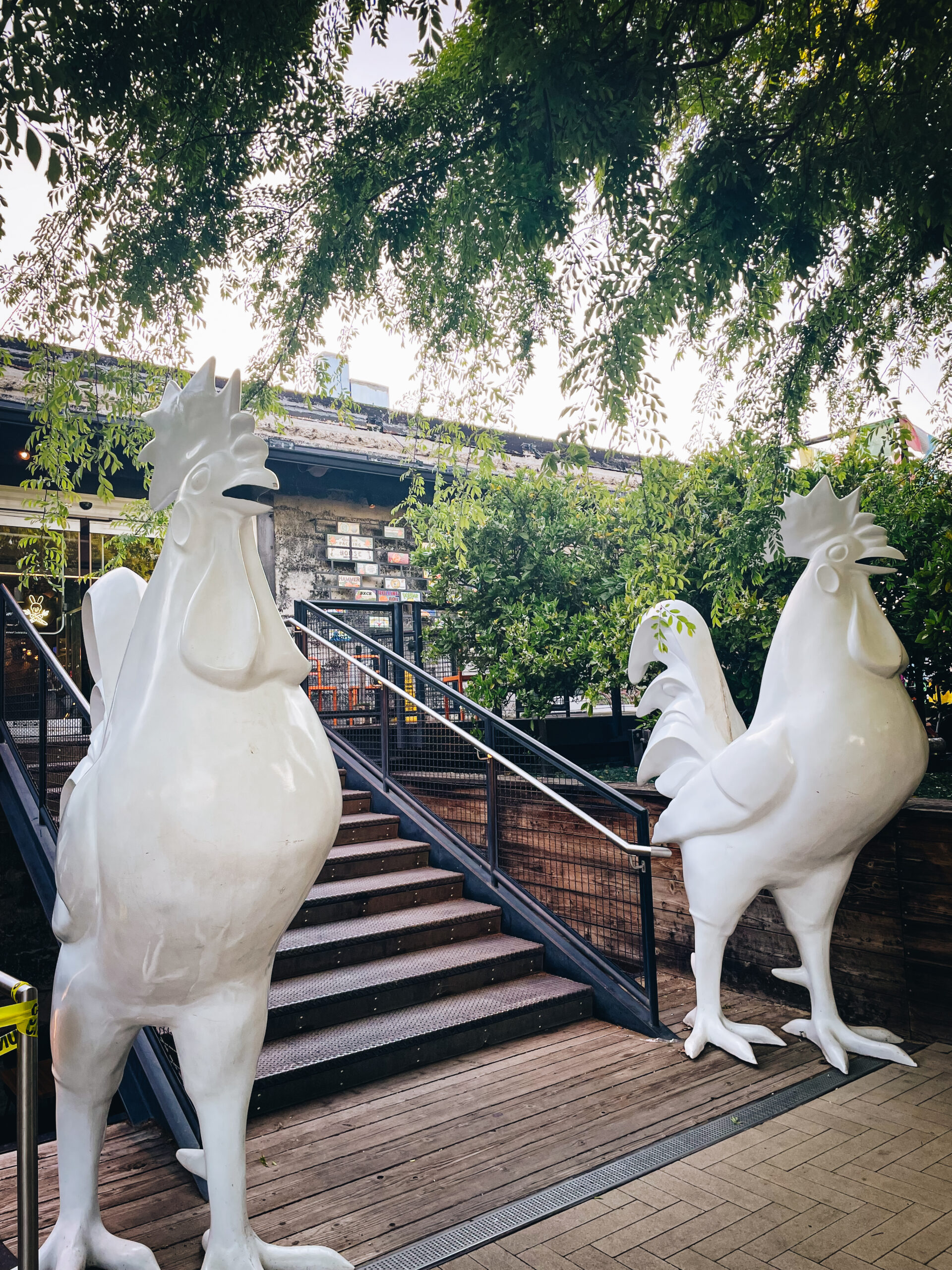 Ready to Visit The Blind Rabbit?
The Blind Rabbit speakeasy bar and restaurant is a must-visit for anyone in the Orange County area looking for a unique dining experience. From the speakeasy atmosphere to the amazing handcrafted cocktails and delicious plates, The Blind Rabbit has something for everyone.
To learn more about the Anaheim Packing District, check out my Foodie's Guide to the Anaheim Packing District.
We take guests all the time who rave about it for months. Want to impress a date? This would certainly do the trick! Enjoy your visit and let me know how it was in the comments below.
Happy travels!
This post was all about The Blind Rabbit.
Like this post? Pin it for later!